BTS Thinks They Could Really Win a Grammy Because of 1 Piece of Evidence
The 63rd Annual Grammy Awards will air on January 31, 2021, and many people are already looking forward to seeing which artists will take home the prestigious prizes. BTS is one of the artists nominated for an award, and the group thinks they could really win a Grammy because of one interesting piece of evidence.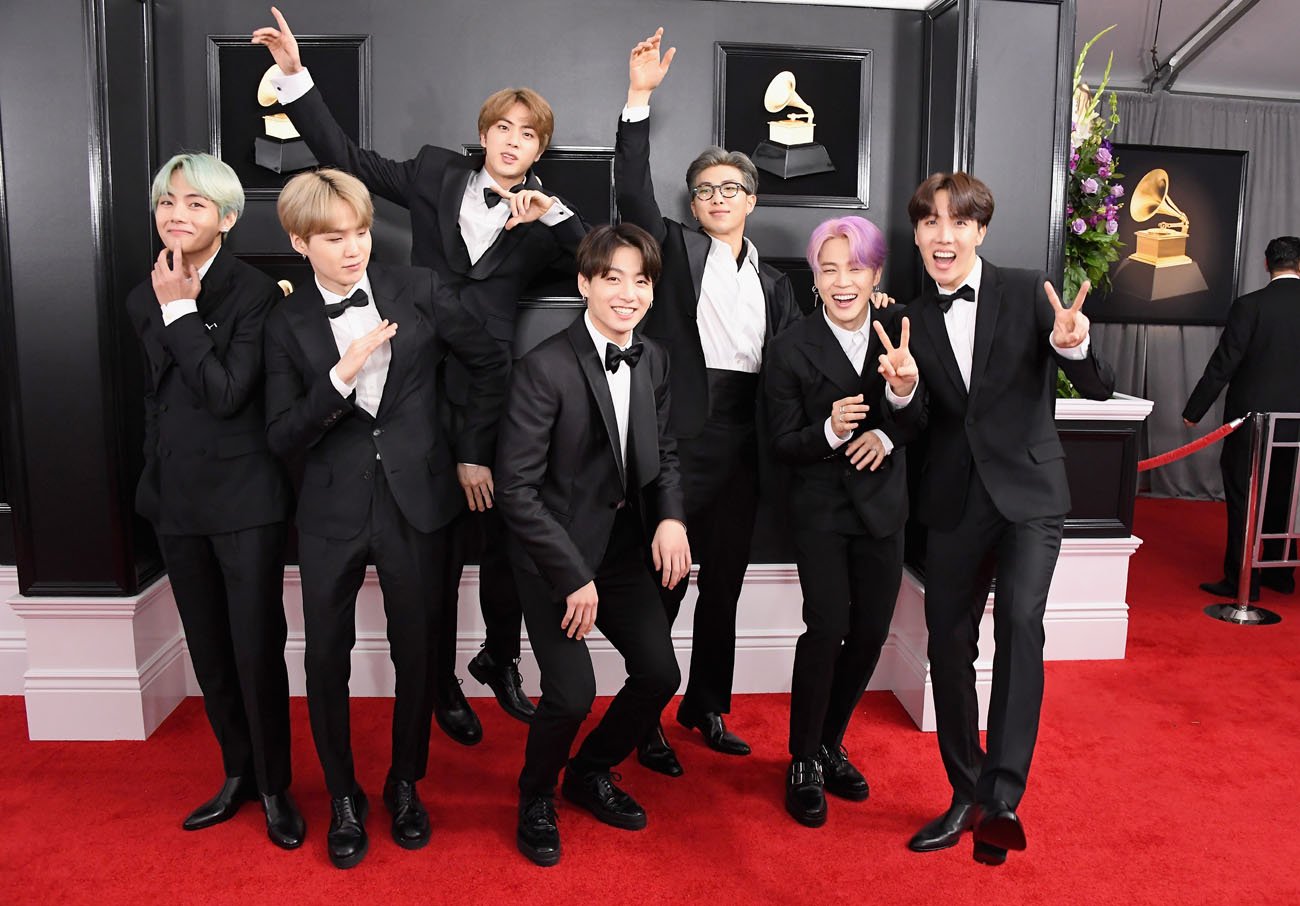 BTS has been nominated for a Grammy Award
In November, it was announced that BTS's single "Dynamite" had been nominated for Best Pop Duo/Group Performance at the Grammy Awards. "Dynamite" is BTS's first English-language single as well as the first song of theirs to top the Billboard Hot 100. This was also the first nomination BTS received at the Grammy.
BTS released a statement to thank their fans, saying, "It feels like the fruition of our hard work, so we are happy beyond words. It is fascinating and moving. We are grateful to ARMY, who gave us the chance to be nominated. We're even happier thinking about how our fans will like this. Now that we're nominated, we feel ambitious about getting the award."
However, BTS has been to the award show before. In 2019, the group presented the award for Best R&B Album, and in 2020, the members performed with Lil Nas X.
BTS points out they could win because of 1 piece of evidence
RELATED: The Members of BTS Are Taking University Courses Despite Being Global Superstars With Busy Schedules
In a recent video BTS did with Vanity Fair, the seven-piece talked about their exciting Grammy nomination. It's clear they have a lot of hope for this award, and BTS even thinks they could win. The evidence comes from the list of nominees that was released.
"The words 'Dynamite' and 'BTS' really stood out on that list," Jungkook said.
"On the list, we're right in the middle," Jimin pointed out with a laugh. "So somehow I feel like we're going to win."
RM added, "We can dream, can't we?"
J-Hope agreed, saying, "We came this far. There's no way we can't be ambitious."
Jimin continued to share that he really could see them winning, though V tried to pull him back, saying, "If you keep saying it, you're going to be really disappointed later."
Did J-Hope's mom also dream about BTS winning a Grammy?
RELATED: BTS Reveals 1 Thing That Keeps Them Humble Despite Worldwide Fame
However, this isn't the first time BTS has talked about possibly taking home the award. After the nomination was announced, BTS did a live stream where they discussed the Grammy. There, J-Hope shared that his mom saw them getting the nomination in a dream.
According to J-Hope, his mom dreamt of an eagle and people happily applauding something. The members believed the eagle could represent the U.S. and the people applauding seemed representative of an award show like the Grammy.
J-Hope, then, revealed that his mom saw this dream twice, which led Jungkook to predict, "If it's two times, then one is for the nomination…" He did not complete the sentence, but it's clear that Jungkook was implying that the second time represented BTS winning the Grammy.
Of course, we will not know the result until Jan. 31. However, after everything BTS has accomplished, the group definitely seems excited to think about what else they could achieve in the near future.