BTS' Upcoming Album, 'Be,' Might Be Linked to 'Map of the Soul: 7' and 'Map of the Soul: Persona'
While most of the details surrounding BTS' upcoming album are still a mystery, there are a few reasons to believe it'll be connected to the Map of the Soul era. Here's what we know about this collection of songs, which may or may not feature the August 2020 release, "Dynamite."
There's a new BTS album on the way, titled 'Be'
Just a few months following the release of Map of the Soul: 7 and over a year since the release of Map of the Soul: Persona, this K-pop group is back with new music.
The details surrounding this album, though, are still somewhat of a mystery, although some speculate this upcoming album could be connected to already released ones.
One big clue regarding the future of the Map of the Soul era? The BTS members released three different Love Yourself albums — Love Yourself: Answer, Love Yourself: Tear, and Love Yourself: Her. 
BTS did their 'Love Yourself' albums in three parts
Each of the Love Yourself collections featured new songs, in addition to already-released songs that made a reappearance. The same was true of Map of the Soul: 7, which included songs from Map of the Soul: Persona. 
Technically, BTS did release another album during 2020. That would be Map of the Soul: 7 ~The Journey~, the collection of songs including Japanese versions of music, as well as the new release, "Stay Gold." 
This album didn't exactly bring a new era for the performers. Or at least, not like the spark that "Dynamite" ignited. As the first song of this new era, "Dynamite" could offer a glimpse into the vibe of this upcoming collection by the BTS members. Then again, it hasn't even been confirmed to be included on Be.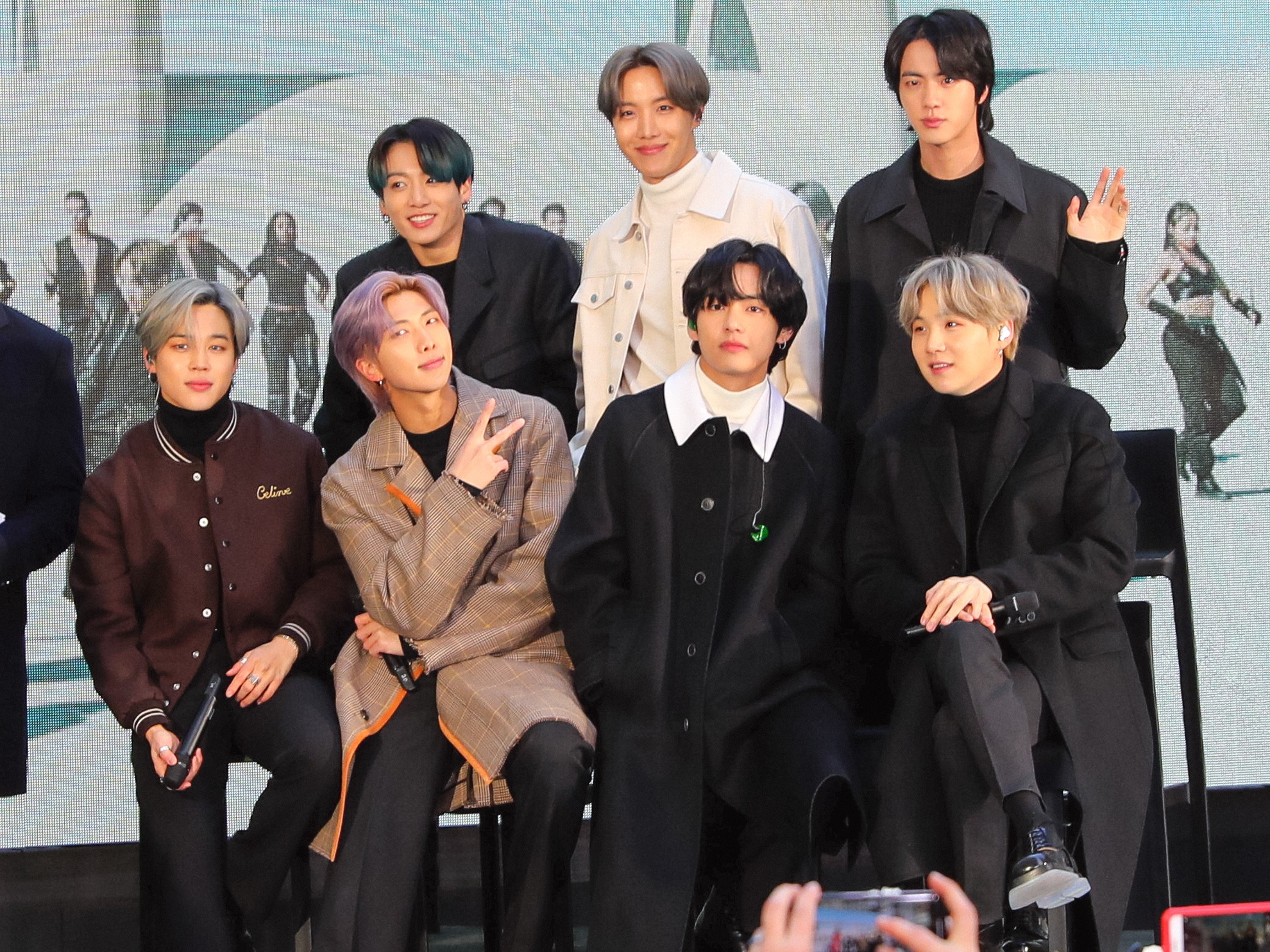 'Dynamite' shares different vibes from 'Map of the Soul: 7'
As the group's first release performed entirely in English, this marked a pretty big transition for BTS. (We're not just talking about landing in the No. 1 spot on Billboard's Hot 100.) However, RM assured fans that the songs on this album will still be a little different.
"So, 2020 has been quite a rough year for so many people, including us, JoJo, many people," RM said during an interview before performing on iHeartRadio. "We, too, felt desperate, to be honest with you, so we needed a breakthrough from that and focus on what we can do best and it was music and performance. We thought that the world needed some simple, positive energy to vibe, so we put some dynamic on it."
Be premieres during November 2020, but only a select number of physical copies will be available for pre-order. Presumably, more information regarding this new album will be announced in the coming months. 
Until then, the "Dynamite" music video is now available on YouTube. Music by BTS, including their recently released album, Map of the Soul: 7, is available for streaming on Spotify, Apple Music, and most major platforms.