Can BTS' V Actually Play the Violin?
BTS' V is a talented singer and dancer, but during one interview, this K-pop idol revealed that he's working on learning another instrument. Here's what we know about the instruments that V mastered and some that he can only somewhat play.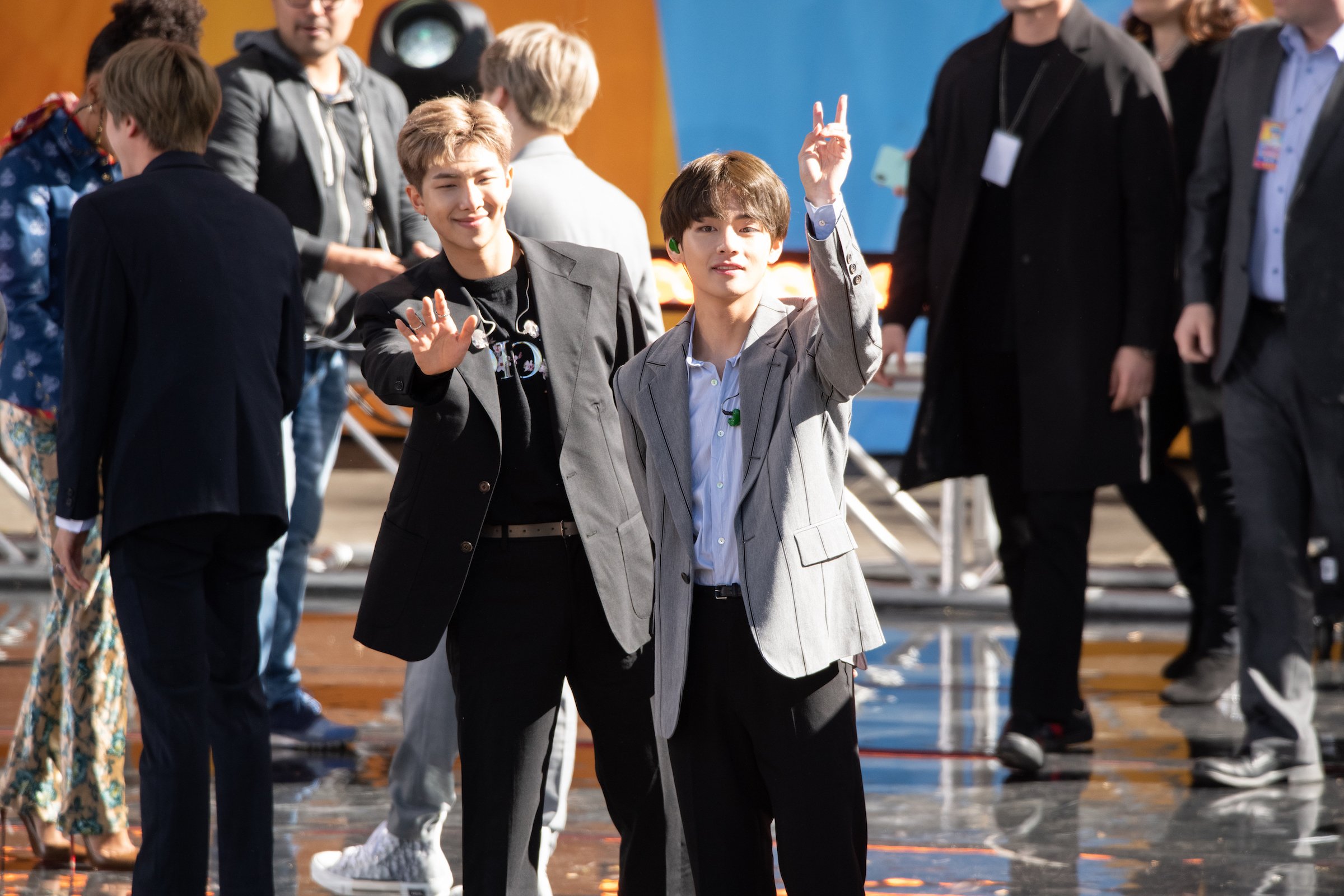 V is one of the singers in the K-pop group, BTS
He loves his dog, Yeontan, and hates wearing shoes. V, real name Kim Taehyung, is one of the singers in the award-winning K-pop group, BTS. He appeared on songs like "Dynamite," "Boy With Luv," and "Permission to Dance." 
This idol sometimes co-writes for the boy band, including the Be (Deluxe Edition) track "Blue & Grey." This idol writes and records original songs outside of his work with the boy band. That includes the all-English track "Winter Bear." V is also known for his love of photography, sometimes showing his artistic vision with BTS and with his solo music. 
Can BTS' V actually play the violin? 
When each of the BTS members created their own "rooms" in conjunction with Be (Deluxe Edition,) V added a violin and some photographs. In a later interview, the artist revealed that this instrument was intentionally featured. 
"I ended up choosing the violin because I learned how to play it but also because I enjoy classical and jazz," V said during an interview with Weverse Magazine.
Whether or not V is actually an expert at this instrument is up to the discretion of fans. In one video posted to Twitter during 2019, the idol played a very rough version of "Twinkle, Twinkle Little Star." J-Hope laughed at the attempt.
This BTS member is also learning how to play the trumpet
Even before joining BTS, V was a saxophonist. He shared during an interview with Jimmy Fallon that if he wasn't singing with the boy band, he would most likely be performing as a saxophonist.
V also learned to play the piano, sometimes playing for fans during Bangtan Bombs and videos with the other idols. However, this isn't the only instrument that this singer can play.
During BTS' interview with WIRED Magazine, the K-pop group answered some of the web's most searched questions. One of those asked whether the BTS members play instruments. Suga replied for some of the other members.
"V said he's starting to learn how to play the trumpet," the rapper said, according to a translation on the video. V agreed, saying that he plays a little. 
Other BTS members sometimes play instruments during live performances. That includes Jungkook, who accompanied the K-pop group on the drums for one live production of the 2020 single, "Dynamite." While on the Love Yourself world tour, Jin accompanied himself on the piano for the solo song "Epiphany." 
Music by BTS, including songs featuring V like "Inner Child," "Stigma," and "The Truth Untold," is available for streaming on platforms like Spotify and Apple Music.