BTS: Inside V and Jimin's Complex Friendship — and Their Song 'Friends'
They're each other's soulmate. As two of the main singers and dancers for this award-winning boy band, V and Jimin teamed up for the Map of the Soul: 7 song, titled "Friends." However, these two had their fair share of fights. Here's our look into the relationship between Kim Taehyung and Park Jimin, K-pop idols, and performers, in BTS.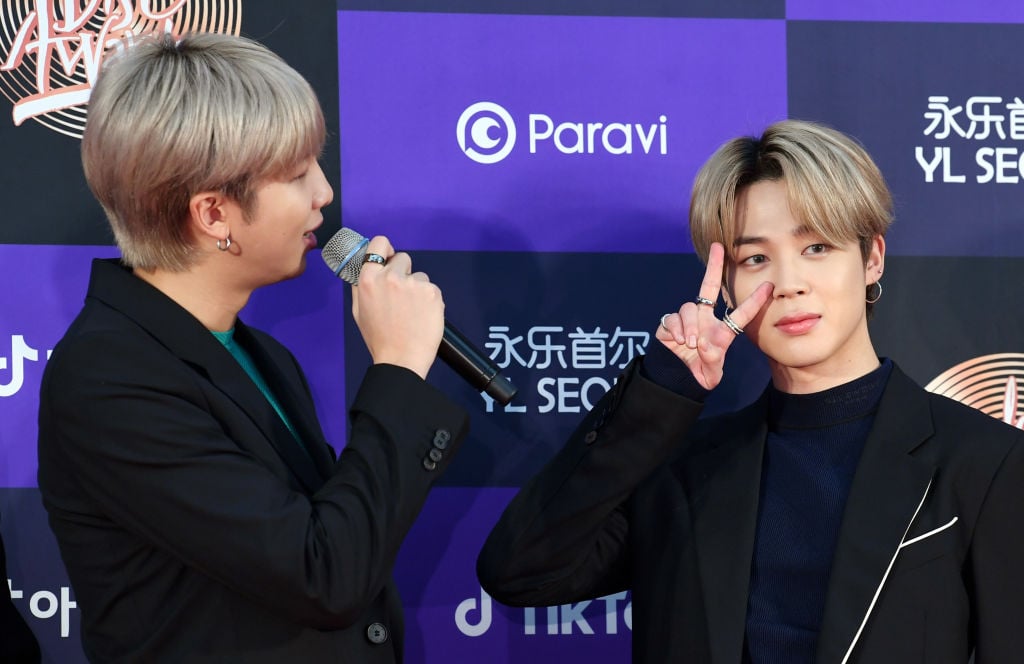 V and Jimin knew each other before joining the K-pop group, BTS
Surprisingly, these two performers knew each other before joining BTS. Yes, Jimin went to school for contemporary dance, but before that, Jimin and V actually went to the same high school together. However, they eventually transferred schools.
After that, the two found themselves auditioning for Big Hit Entertainment and joining BTS. They became one of the seven members of the K-pop group and the rest is history. However, these two performers weren't always the best of friends. During a few interviews and live chats, the performers explained that they had their fair share of fights.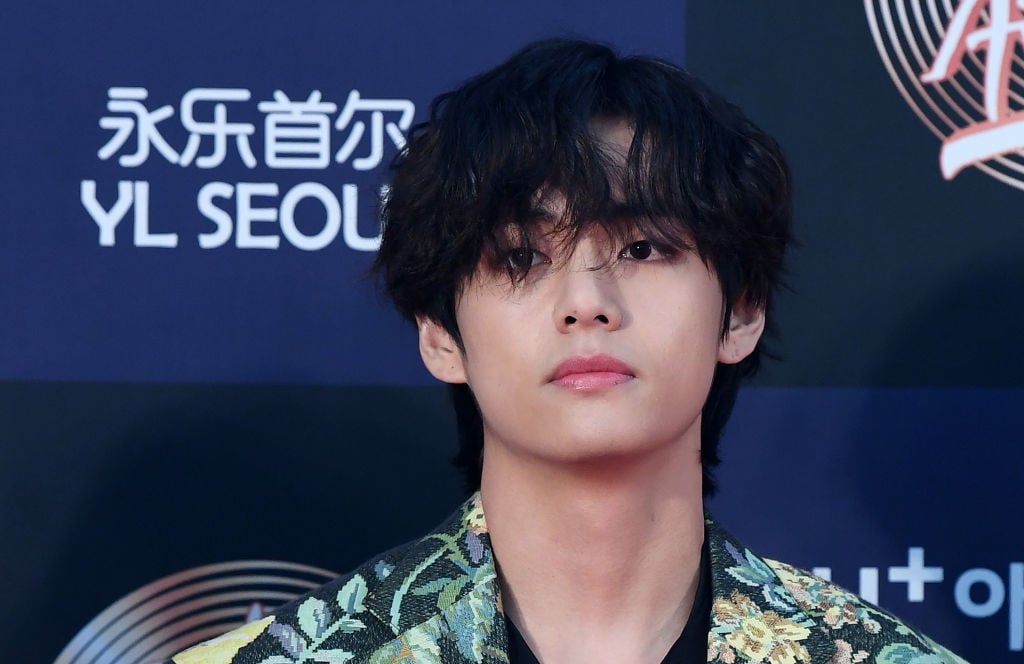 The other members state that Jimin and V are the most likely to argue
With about 7 years spent together in BTS, there have been a handful of arguments and controversies between these two singers. In 2019, Jimin posted a picture of V to social media that (accidentally) got him in trouble with fans when they spotted an e-cigarette. 
During the Carpool Karaoke segment of The Late Late Show with James Corden, the other members threw V and Jimin under the bus, saying that they were the two members most likely to get in an argument. One of the biggest arguments was about, believe it or not, dumplings — or that's at least what started the disagreement.
"Well, what I can tell you is that we fought because of the dumplings. It was, gosh, really not about much at all," Jimin said, according to one fan translation, during his live stream.
"But at the time, it was a very important issue for me," he continued. "It's a bit embarrassing to tell you everything about it. There were dumplings, and the fight was over 'Let's eat it now.' 'No, let's eat it after practice.' It's so embarrassing!"
V and Jimin perform the song on 'Map of the Soul: 7' titled 'Friends'
Sure, brothers fight sometimes. Through it all, though, there's plenty of love. V and Jimin teamed up to create a "sub-unit" within BTS, performing a song for the group's recently released album, Map of the Soul: 7.
"I remember our uniforms / Our memories are movies / The dumpling incident is a comedy movie," the lyrics read, according to one translation. "Friends" further dives into the relationship of these two performers and reinforces that there's no animosity between them.
The two idols also work together to perform BTS songs with the rest of the singers and rappers, including "On" and "Black Swan. Music by BTS, including their recently released album, Map of the Soul: 7, is available for streaming on Spotify, Apple Music, and most major platforms.