BTS' V Ordering an Oreo McFlurry From McDonald's Is Still a Fan-Favorite Moment
The BTS McDonald's meal comes with fries, chicken nuggets, and two sauce flavors new to the United States. However, this new menu item does not include one of V's favorite McDonald's treats — an Oreo McFlurry.
During one Bon Voyage, the BTS member recorded himself ordering from McDonald's in English, surprising and delighting fans worldwide.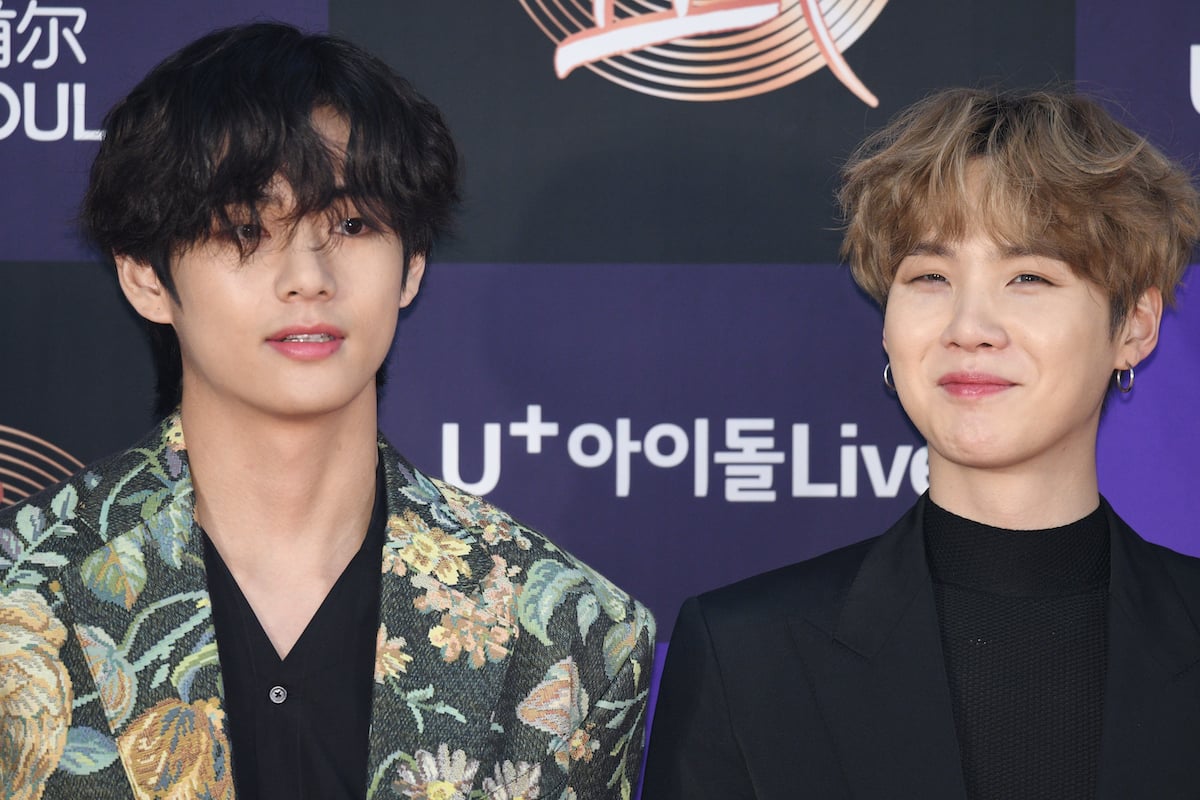 BTS is creating their meal with McDonald's
They're one of the biggest boy bands in the world. Now, BTS is partnering with one of the world's biggest fast-food chains, McDonald's, to bring their favorite menu items to fans around the globe.
"BTS truly lights up the world stage, uniting people across the globe through their music," said Morgan Flatley, Chief Marketing Officer, McDonald's USA said in a statement. "We're excited to bring customers even closer to their beloved band in a way only McDonald's can – through our delicious food – when we introduce the BTS signature order on our menu next month."
This meal includes a 10 or 9-piece Chicken McNuggets (depending on the market), a medium World Famous Fries, a medium drink, and two dipping sauces inspired by McDonald's South Korea (Sweet Chili and Cajun).
RELATED: Is Jungkook the Last BTS Member to Create a Solo Song? Here's What We Know About 'Still With You' and the Mixtapes of These K-Pop Idols
V ordered McDonald's for himself in English
Whether they're abroad or home, the BTS members have shared videos and pictures of themselves eating and ordering McDonald's. That includes one songwriter, singer, and dancer for this group, V.
"The band has great memories with McDonald's. We're excited about this collaboration and can't wait to share the BTS Meal with the world," said BIGHIT MUSIC, now HYBE Corporation, the label of BTS, in a statement.
One of those memories was V going to a McDonald's restaurant and ordering a few items in English. He recorded the interaction for the boy band's Bon Voyage Season 4.
"The big breaker beef burger — five, please," V said to the employee. "And a McFlurry. Oreo McFlurry."
RELATED: Jimin From BTS Finally Puts the 'Dumpling Incident,' Mentioned During 'The Late Late Show With James Corden,' to Rest
The OREO McFlurry is not included with the BTS McDonald's meal
According to All K-Pop, "OREO McFlurry became a trending topic on Twitter worldwide, showing the high demand for the delicious product." Neither of the menu items V ordered are available in conjunction with BTS' meal at the fast-food chain. However, this was still an adorable and heartwarming moment for fans of this singer and dancer.
Outside of his love for McDonald's McFlurries, V shared his love for fast-food chains like Shake Shack, In-N-Out Burger, and Panda Express. In the past, however, BTS collaborated with brands like Starbucks and even The Coca-Cola Company.
The BTS Meal is now available for purchase at McDonald's locations in the United States.