BTS' V Reveals Another Theme for 'My Universe' — 'Not Alone but Together'
The BTS members are often sharing their support for Coldplay and songs like "Fix You." This year, the K-pop group collaborated with Chris Martin. Together, they created the uplifting and upbeat single, "My Universe." 
Here's what we know about the meaning of this song, according to BTS' vocalist and dancer, V.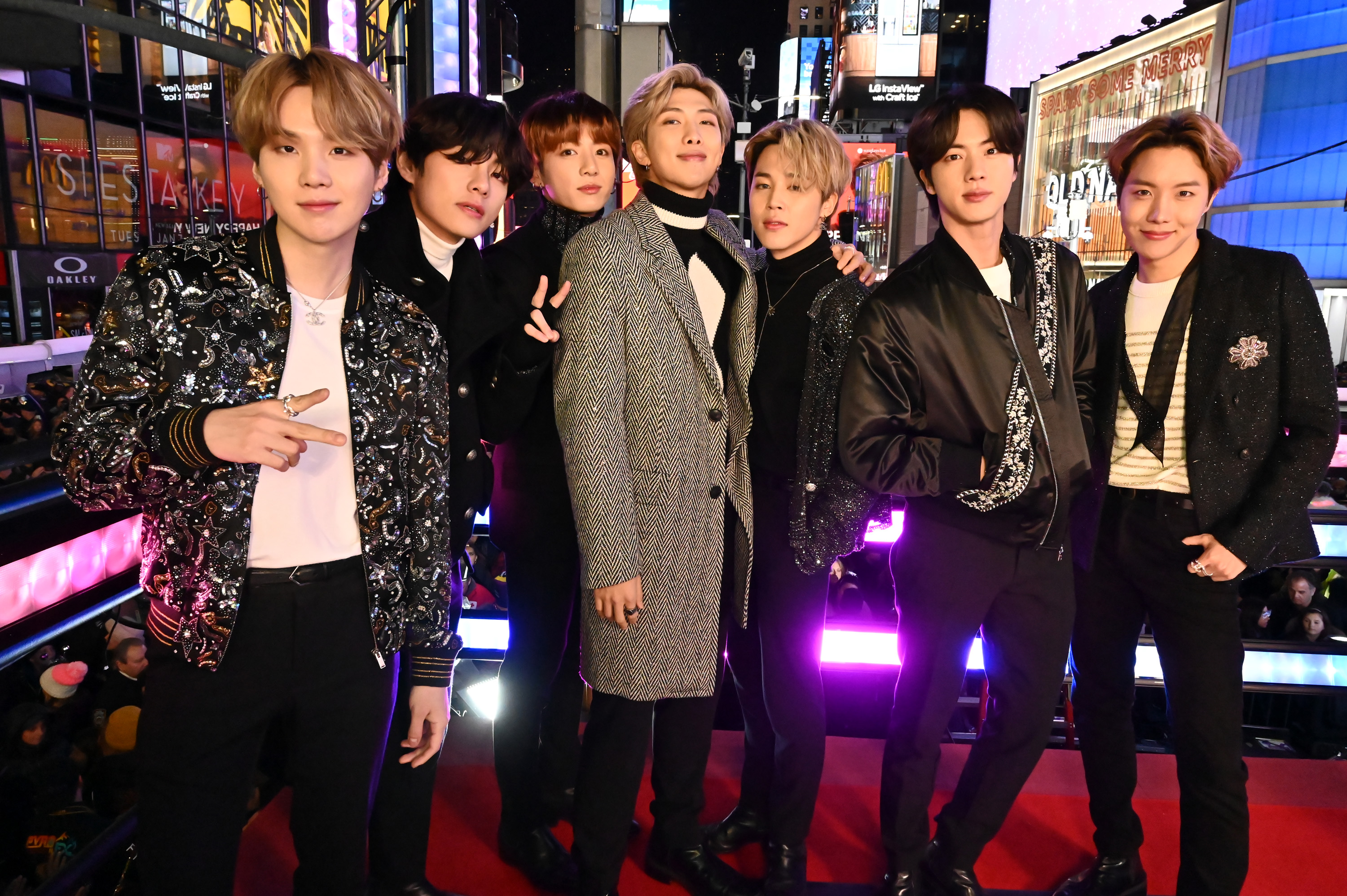 Coldplay and BTS collaborated for the original song 'My Universe'
BTS is known for its chart-topping collaborations. Recently, they partnered with Megan Thee Stallion for the "Butter" remix. For Map of the Soul: Persona's "Boy With Luv," the group appeared alongside Halsey. This award-winning K-pop group also performs songs originally written by some of their favorite artists. 
As fans of Coldplay, BTS even covered the song "Fix You" in conjunction with their MTV Unplugged performance, earning praise from fans across the globe. After practically speaking it into existence for years, these Martin traveled to South Korea to write and record a song with BTS. 
That was "My Universe," a single released in 2021, complete with a colorful, space-themed music video and instrumental and acoustic versions already available on the streaming platform Spotify.
BTS V shared some of the meaning behind 'My Universe' 
During the "My Universe" YouTube documentary, fans got an inside look into the creative process. Some members also shared their thoughts on this song, with J-Hope saying he hopes it'll have a "positive impact on people." V also shared his interpretation of the meaning behind "My Universe."
"This song is all about us creating something together," V said, according to a translation on the video. "That's why Chris came here in person and recorded with us, as well. I really love the theme 'not alone, but together.'"
Chris Martin shared his thoughts on the theme of 'My Universe'
"My Universe" was the first time that Martin and BTS met in person, making this collaboration even more special. This friendship (and each artists' relationship with their fans) influenced this song and its meaning, according to Martin.
"Well, this song is about how to power of love transcends all things — borders, and rules, and genders and race and every sexuality," Martin said. "If you look at people right now who are divided by a border or can't be together, that's what this song is about. About how nothing can really stop people loving each other."
Both artists paused live performances amidst the coronavirus (COVID-19) pandemic, citing safety concerns as the primary reason. However, this year brought new opportunities for both groups. Coldplay appeared in person at the Global Citizen Music Festival in New York City. BTS plans to perform live in Los Angeles later this year.
"My Universe" by BTS and Coldplay is available on most major streaming platforms, including Spotify and Apple Music. The music video for this single is available on YouTube.