BTS' V Reveals How His Introverted Side Will Be Reflected in His Mixtape
Sometimes V is a good boy, other times, he's a bad boy. All of the time, V (real name Kim Taehyung) is a member of the award-winning boy band BTS. With already released solo songs like "Christmas Tree" and "Snow Flower," some fans wonder when V will premiere his mixtape.
BTS' V released solo songs like 'Snow Flower' and 'Winter Bear'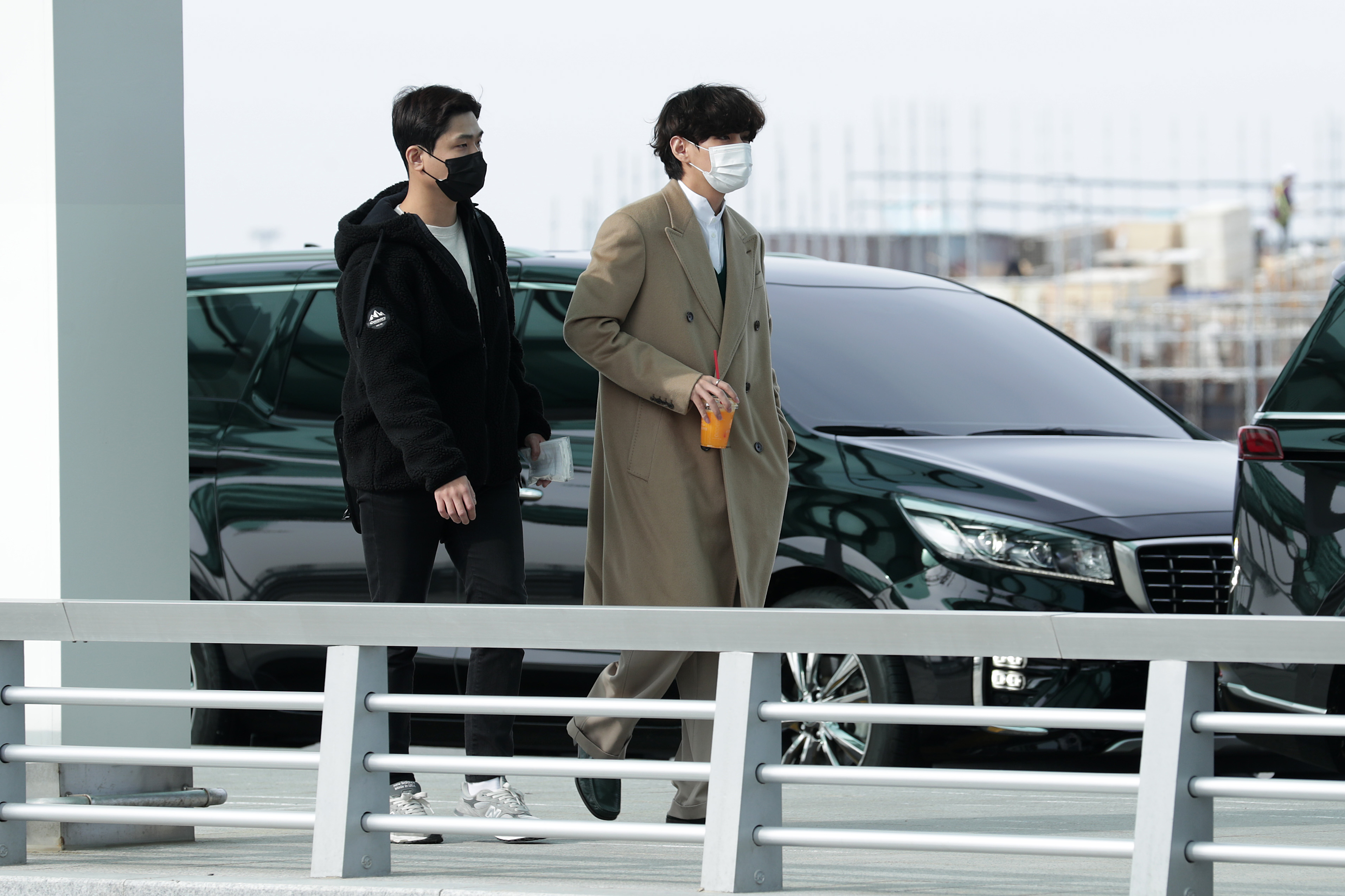 BTS' resident "good boy" sometimes releases solo music with the K-pop group's original albums. Map of the Soul: 7 included the personal track "Inner Child," co-written in part by V and RM. On Love Yourself: Tear, that was "Singularity."
V also released solo music under the same stage name, including "Snow Flower" and "Winter Bear," both are available on YouTube. In 2021, V debuted "Christmas Tree," which appeared on the original television soundtrack for Our Beloved Summer.
Within a matter of weeks, the holiday song earned over 10 million Spotify plays. Still, fans anticipate more original music from this vocalist, with V confirming he has some songs already in the works.
BTS' V's introverted personality will be showcased with his solo music
Recently, that artist shared that his Myers-Briggs' (MBTI) personality type changed from ENFP to INFP. That means that he projects an introverted personality instead of an extroverted personality. That, in turn, impacts his solo music and even his performances on stage — but not his confidence.
"Whether I'm performing on stage, working on my music, or introducing myself, my confidence comes from having a clear conscience and sense of integrity," V continued during an interview with GQ. "I believe that's how you can set yourself on the right path."
Even when posting to his individual Instagram account, V offers ARMYs a glimpse into his everyday life. This account even broke records on the social media platform regarding the number of followers V earned in a single day. Some followers shared their love for his selfies and videos of his dog Yeontan.
BTS' V 'needs a lot of time' to complete his highly anticipated mixtape
In addition to performing at the Permission to Dance on Stage concerts, V shared that he's spent time working on his mixtape. There is no set release date for this album, as the BTS members recently embarked on a period of rest and relaxation.
"I know this about myself: I need a lot of time to work," V said during the same interview. "I'm always jotting down ideas and things I'd like to write about in a journal or notebook, but I think I need at least three months to do something with it." 
"Recently, we've had a lot to prepare, so I haven't had much time to sleep, let alone work," he added. "I've pushed it aside for the moment. When I have some time to rest, I'm sure I'll work non-stop."
RELATED: BTS V's Instagram Post of Him Jamming Out at the Harry Styles Concert Earned Over 28 Million Views