BTS' V and Suga Must've Cheated on a Test Together, According to ARMYs, and Still Got the Lowest Score
V and Suga are pretty similar, especially when it comes to their scores on one BTS-themed test. Here's what we know about these K-pop idols.
There are some pretty close friendships in BTS. V and Jimin recorded the song "Friends" together. The oldest member of the group, Jin, said he was in charge of Jungkook's meals when they were younger. For one exam with the other BTS members, Suga and V even got the same score. 
Here's what we know about the members of this award-winning K-pop group.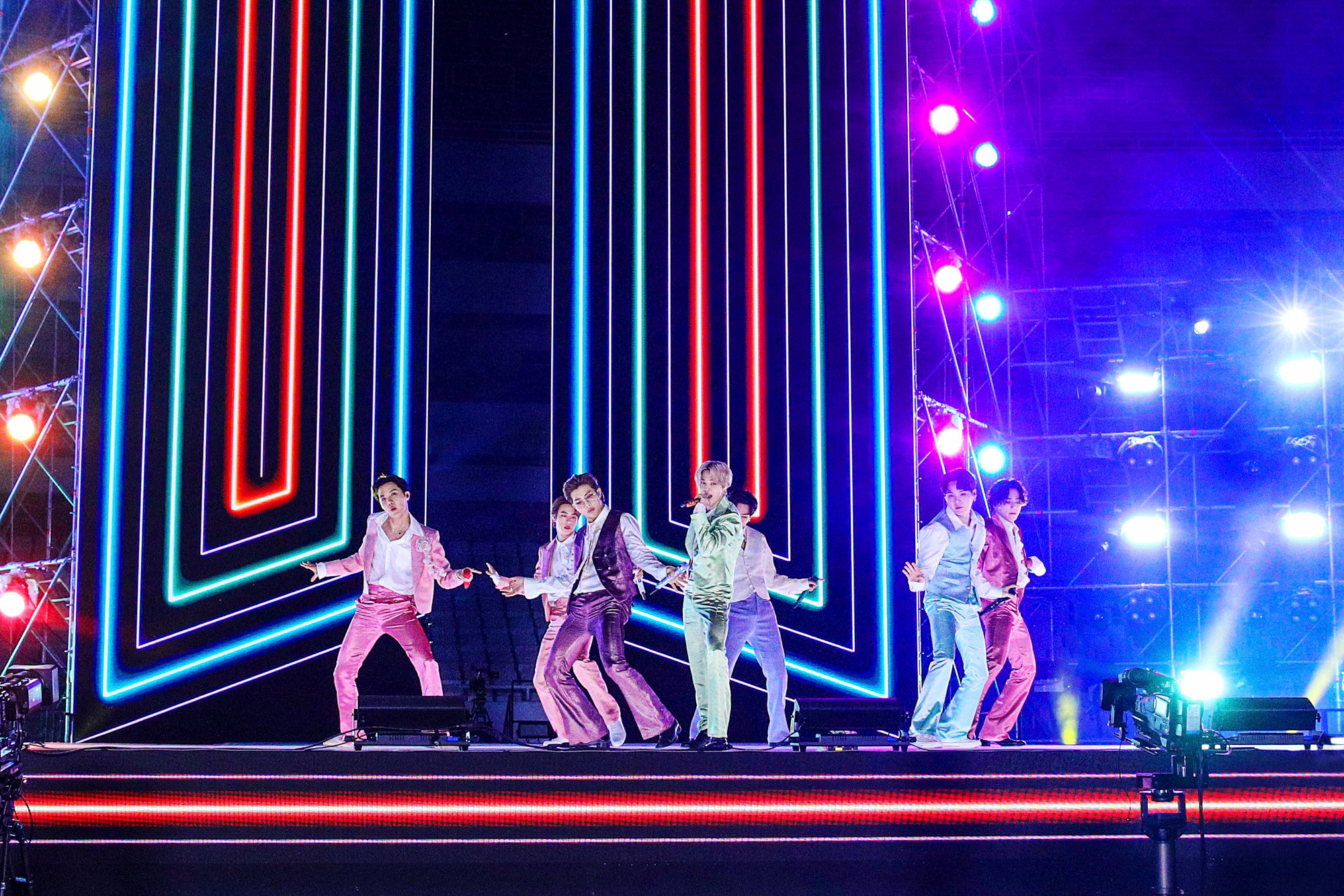 The award-winning boy band, BTS, celebrated 8 years as a K-pop group during their 2021 Festa
It's been about 8 years since BTS debuted. Since 2013, these artists have become some of the biggest artists in the world, collaborating with Sia, performing at the Grammy Awards, and earning their first nomination at the 2021 ceremony. 
They earned several Billboard No. 1 hits including "Butter," "Life Goes On," and "Dynamite." To celebrate, these idols appeared in a 2021 Festa, taking an exam to see how well they know each other and little-known facts about BTS as a whole. 
BTS took a 'difficult' exam during the Festa 2021, including members V and Suga
During the Festa 2021, BTS took a test regarding everything from math to the body dimensions of the members. These questions were fairly difficult and there was an announcement asking fans not to cheat on the exam. 
However, some fans claimed Suga and V were looking at each others' papers. V even complained about the difficulty of the questions. 
"This was harder than I thought," V reportedly said, according to a translation from Meaww. "I feel like ARMYs will cry. Sorry sorry!"
Suga and V got the lowest scores of the seven idols, both earning a 57.5 out of 100. The winners, according to fans on Twitter, were J-Hope and Jungkook, who both scored 82.5 out of 100. 
"It was confusing but I enjoyed while remembering things," Jungkook said to fans of the group. "ARMYs, you know everything right? You know us better than we know us. No one can catch up with ARMYs' love… if you get 100 Bang PD nim said he'll buy you meat!"
There are several little known facts regarding the K-pop group, BTS
Although this exam was pretty challenging, Jungkook didn't doubt that BTS fans would know the answers. 
Outside of V and Suga's matching scores, several BTS members have close friendships. That includes the oldest and youngest members of the group, Jin and Jungkook. Jin shared that he even shares the same sense of humor as RM.
The "Butter" music video is now available on YouTube. Music by BTS, including their recently released album, Map of the Soul: 7, is available for streaming on Spotify, Apple Music, and most major platforms.