BTS: V Thinks ARMY Are 'Friends' He 'Would Hate to Lose'
BTS' fan base is called ARMY, which stands for "Adorable Representative M.C. for Youth." Jin, Suga, J-Hope, RM, Jimin, V, and Jungkook always show immense gratitude for their fans, and V of BTS frequently interacts with ARMY on the fan communication platform Weverse. In an interview with Weverse Magazine, V went into more detail about his bond with ARMY.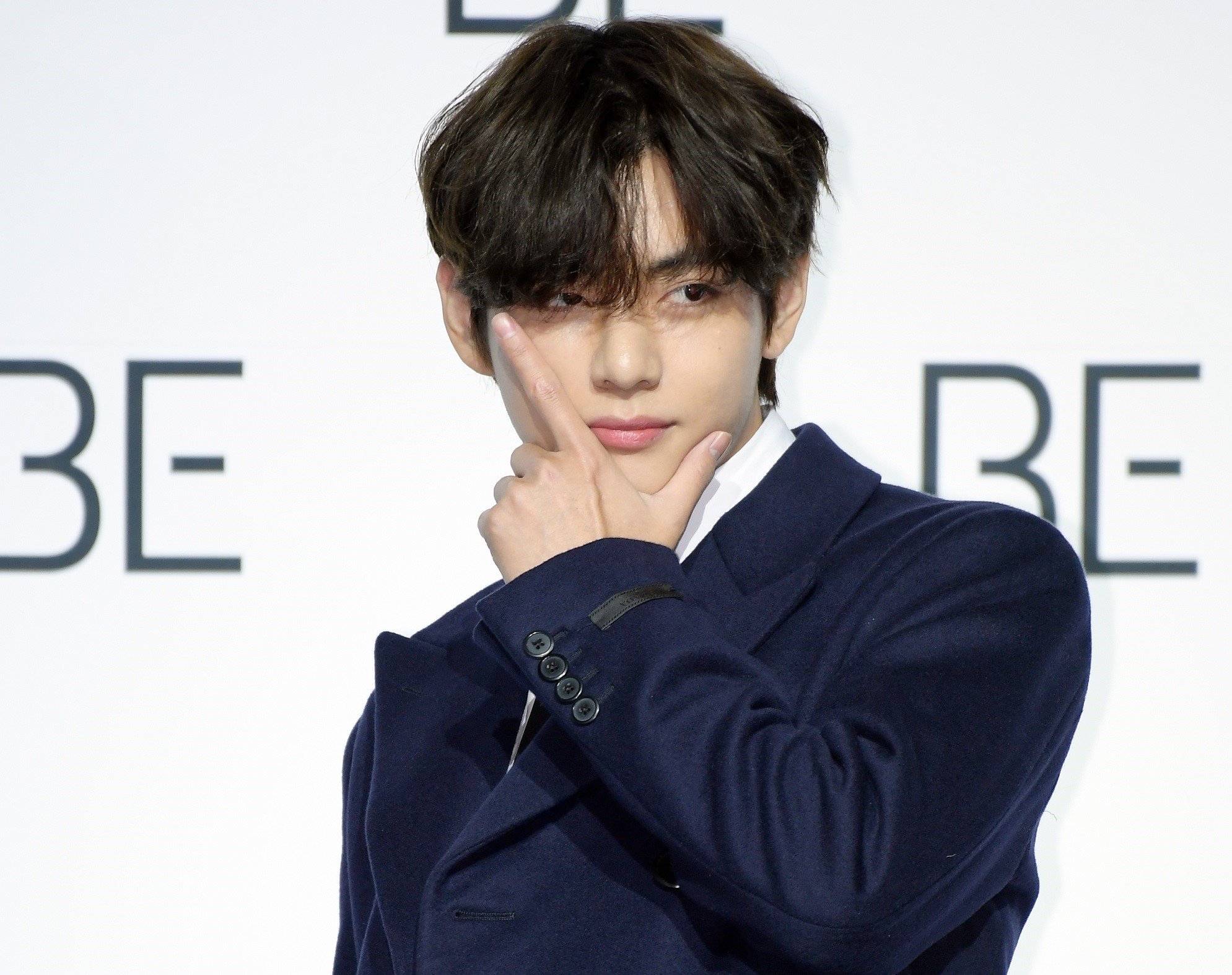 V wants to be a part of BTS fans' lives
While all of the members of BTS show their appreciation for ARMY in their own ways, V frequently speaks with fans on Weverse. V explained why he chooses to spend so much time on the platform in his interview with Weverse Magazine.
"I'm sure there's lots of ARMY out there who are tired of not being able to see us in person. But since the only thing we can do for them is to be on stage and stuff, I was worried that we're not doing enough for them. And I love being able to talk with ARMY so much that now it's like a habit that I read their posts. I have a thing today. I have a test today. I'm moving today. Somehow I feel better when I hear their stories," V shared.
While some celebrities might keep a distance from their fans, V tells Weverse Magazine that he wants to be a "friend" to BTS fans.
"I want to be ARMY's partner, their best friend, the friend who's always by their side when we're not on stage," he said. "I just want to talk with a close friend. I wanna talk with a close friend—that's exactly how I feel."
V Does Not Want to 'Lose' His Bond With ARMY
BTS debuted in 2013, and while the size of their fandom has grown over the years, the bond between BTS and ARMY has also evolved. In his Weverse Magazine interview, V asserted he never wants to "lose" the special relationship he has with fans.
"They're just, well, friends I would hate to lose. Friends who seriously give me strength whenever they're around," V said. "Sometimes you find friends like that in life. It's like that with the other members, and I have other friends who I can share my feelings with. And I have ARMY. So I can't help but do whatever I can do to make those people smile and make them feel happy."
V co-wrote the song 'Blue & Grey' on BTS' album 'BE'
In November 2020, BTS released their album BE, which detailed their experience and thoughts from the ongoing coronavirus (COVID-19) pandemic. The album includes the song "Blue & Grey." V co-wrote and co-produced the track, and it was originally supposed to be on his upcoming solo mixtape.
"I think with 'Blue & Grey' I just wanted the song to let people know how I was feeling, and how we were feeling, at that time a little better," V told Weverse Magazine. "Obviously everyone was having a hard time, but I think I wanted to share those emotions with ARMY as-is, including the pains we went through in our growth process."