BTS: V Wanted 'Butter' to 'Feel Like a Teen Movie'
BTS released their second English-language single "Butter" on May 21. The song has spent eight non-consecutive weeks at No. 1 on the Billboard Hot 100, becoming BTS' most successful song on the chart to date. With the song, BTS give listeners a dose of carefree happiness amid the ongoing coronavirus (COVID-19) pandemic. In an interview with Weverse Magazine, V shared that he wanted the "Butter" music video to "feel like a teen movie."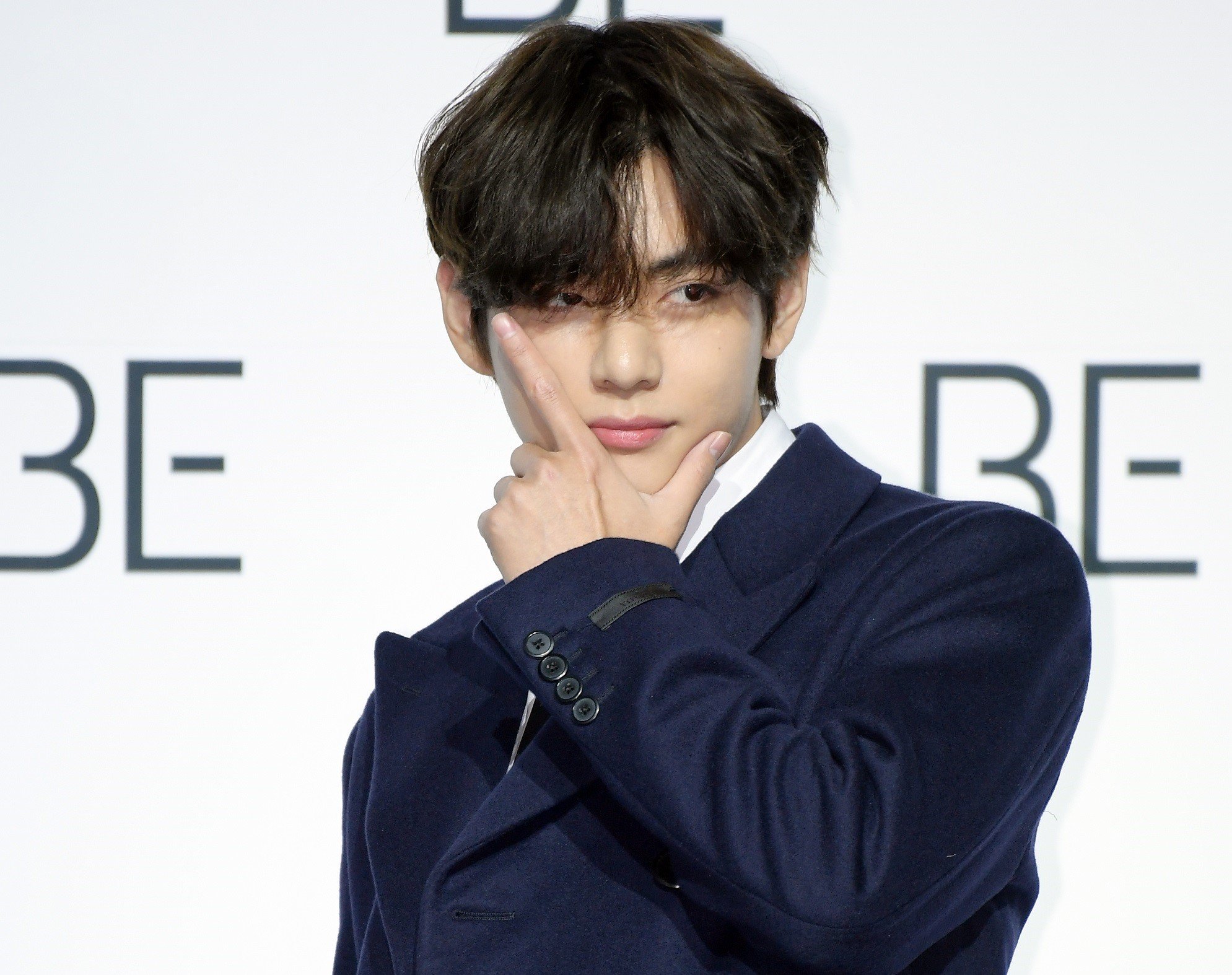 V uses movies as inspiration for BTS' music videos
BTS typically release multiple albums a year, which means the septet film multiple music videos as well. V told Weverse Magazine that he incorporates movies he has watched in his performance in BTS music videos.
"When I shoot a music video, I think of a movie more than any one artist. And when I perform on stage, for some songs I think of the way movies like Reservoir Dogs look," V said.
When it came time to film the "Butter" music video, V used "teen movies" as his inspiration.
"For 'Butter,' I watched a lot of teen movies. And musicals. After that I randomly ended up seeing a video on YouTube of some scenes from an old teen movie Johnny Depp did [which turned out to be the movie Cry-Baby]. The image I got from that was really intense. That's the look I used in 'Butter,'" the BTS singer told Weverse Magazine.
Why V wanted 'Butter' to 'feel like a teen movie'
In the "Butter" music video, Jin, Suga, J-Hope, RM, Jimin, V, and Jungkook show off their smooth dance moves. During one scene of the music video, each member performs their own solo dance in an elevator.
"I did it like a teen musical, just like you say. When we shot the 'Butter' music video, I really, really tried to shoot the part in the elevator so it would feel like a teen movie. Although a lot of takes were edited, so not all of it's there. (laughs)," V told Weverse Magazine.
Speaking with Weverse Magazine, V explained why he felt "teen movies" were the perfect inspiration for the "Butter" music video, saying:
"For me, teen movies show a youthfulness that's appropriate for the age. I think there's an appropriate mix of emotion, energy, and a completely different and peculiar mood that everyone necessarily experiences at that age. If you watch teen movies, they're overflowing with energy and full of sunny emotion, but behind it all they're not as bright as they seem. They are really bright, but the color itself almost feels like some kind of filter. They feel like they have a different filter than other movies, so I tried thinking of teen movies when we shot the music video and put on performances."
V on the 'vibe' of BTS' 'Permission to Dance' music video
On July 9, BTS released their third English-language single, "Permission to Dance." The song was co-written by Ed Sheeran, and it briefly dethroned "Butter" on the Billboard Hot 100 by debuting at No. 1 on the chart.
Like "Butter," "Permission to Dance" also has a lighthearted feel to it, and people of all ages are featured in the music video. To V, "Permission to Dance" also feels like a "teen movie," but in a different way compared to "Butter."
"The teen movie vibe in 'Butter' and 'Permission to Dance' are different from one another," he told Weverse Magazine. "We showed the sunny image people usually think of when they think of teen movies in 'Permission to Dance.'"