BTS Wants to Make Another Song Like 'Spring Day' on Their New Album
In 2017, BTS created a new emotion with their song "Spring Day." The song, explores themes of loss, longing, sadness, acceptance, and moving on. The song is sorrowful and comforting at the same time, and is one of the most popular songs in BTS's discography.
Recently, BTS announced they are making a new album. The members are self-producing the album and are showing fans some of their creative process. In a new clip on the BANGTANTV YouTube channel, BTS agreed they want to make another song like "Spring Day" on their new album.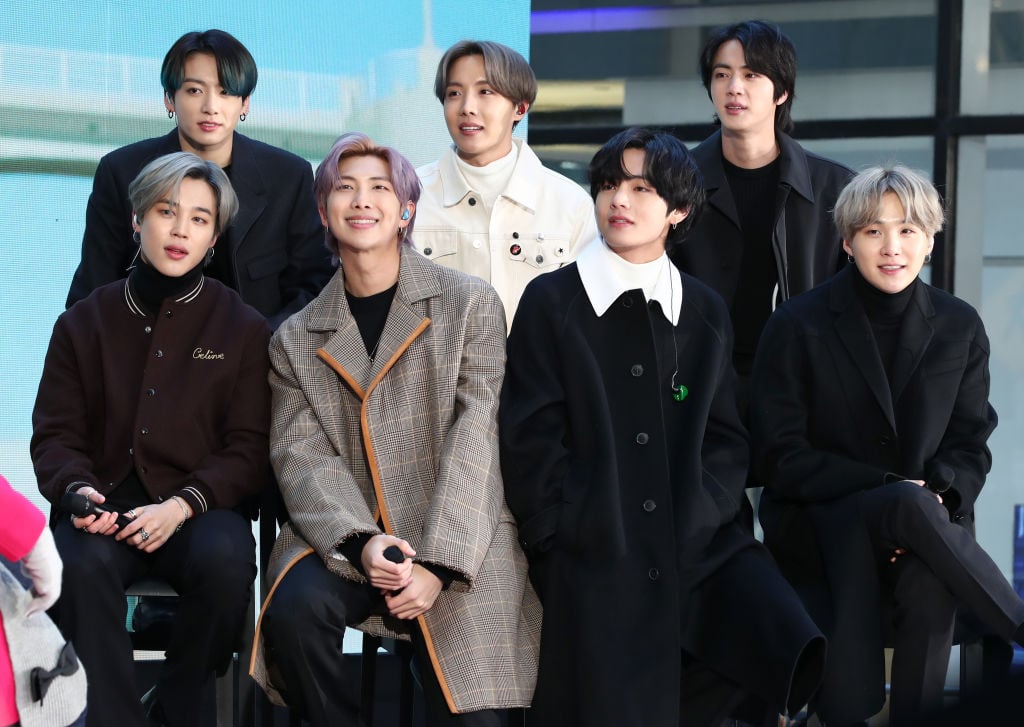 BTS released 'Spring Day' in 2017
"Spring Day" came out on Feb. 13, 2017 and was a single on BTS's repackage album You Never Walk Alone. The song was critically and commercially successful and it won "Song of the Year" at the 2017 Melon Music Awards.
Because of its powerful message, "Spring Day" is extremely popular with ARMY. Three years after its release, the song frequently re-enters music charts, particularly around the time BTS releases new music. When one hears the song or reads the lyrics, it's easy to see why the song resonates so much with fans.
"The morning will come again / No darkness, no season is eternal / Maybe it's cherry blossoms / And this winter will be over / I miss you (I miss you) / I miss you (I miss you) / Wait a little bit, just a few more nights / I'll be there to see you (I'll go there to meet you) / I'll come for you (I'll come for you) / Passing by the edge of the cold winter / Until the days of spring / Until the days of flower blossoms / Please stay, please stay there a little longer," the group sings at the end of the song.
BTS wants to make another song like 'Spring Day'
On May 11, BTS posted a livestream on the BANGTANTV YouTube channel. In the livestream, the seven members discussed what they want for their upcoming album.
"I'd like for the album to not be very dark. Rather than explicit comfort, I'd like it if we could offer a more metaphorical message like 'Spring Day' to give hope to everyone," Suga said according to a translation by Soompi.
"I want to include the message that no matter what's going on in the outside world, our lives go on," RM said.
According to a fan translation, Jin also said that he wants to include a song like "Spring Day," and he told the members, "I want to try something more popular. Like our song 'Spring Day,' not just because of the song's achievements, I just love singing the song. I like 'Spring Day' but we don't have many songs like 'Spring Day.'"
What fans can expect from BTS's new album
Throughout the meeting BTS posted on YouTube, the members each took turns communicating what they wanted on the album. As of right now, it seems like the album will have six or seven tracks. Four of those songs will feature all of the BTS members, and the remaining songs will be unit songs.
In addition to having a song like "Spring Day," BTS mentioned including a song similar to "So What." Based on the members' hairstyles, it appears this meeting was filmed before RM announced BTS planned to make another album in April 2020. Because of this, everything mentioned in the meeting is preliminary and could change before the album is released.