BTS: Why Jimin Decided to Grow Out His Hair
On Dec. 22, 2021, GQ Magazine published in-depth interviews with Jin, Suga, J-Hope, RM, Jimin, V, and Jungkook of BTS. In his interview with GQ Magazine, Jimin of BTS talked about his nightly routine, how he tries to make a positive impact on the world, and why he grew out his hair.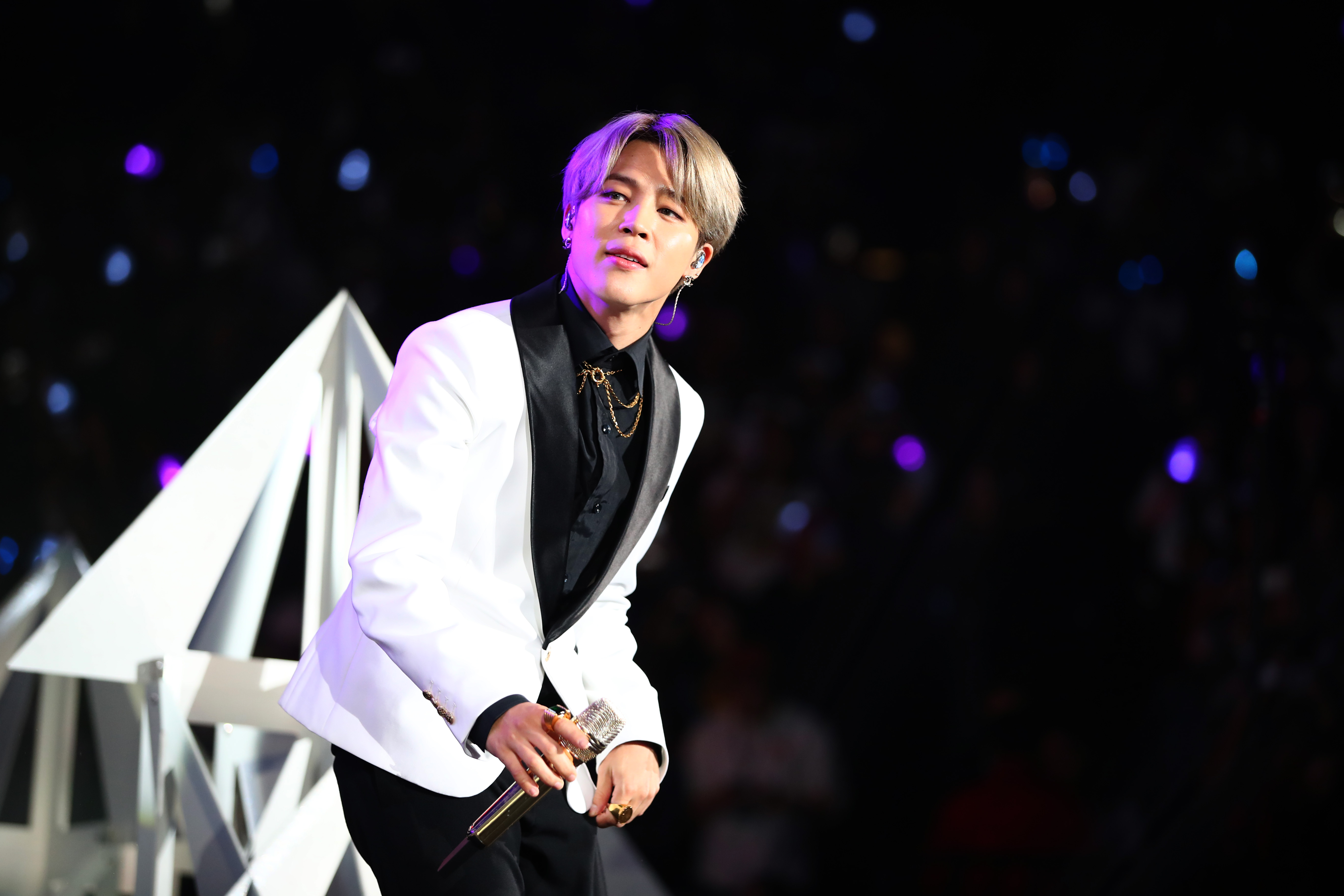 Why Jimin of BTS grew his hair out
Over the past few months, Jimin's hair has gotten noticeably longer. When asked about it by GQ Magazine, Jimin revealed why he decided to change his hairstyle.
"I like trying new things and I wanted to show a new side to myself, so I started growing it out. I guess it was a kind of challenge," Jimin said.
The BTS singer continued, "It's annoying that hair keeps poking into my ears, but other than that, I like it. I like how it feels when I move my head and it also makes it easier to push my hair back, which I'm always doing."
The BTS singer wants to focus on his environmental impact
The members of BTS are known for spreading messages of positivity through their music and philanthropic efforts. Speaking with GQ Magazine, Jimin shared that he tries to make a positive impact with his "own actions."
In the interview, he said:
"It influences my thoughts, words, and actions. In a positive way, of course. It makes me think once more before I speak my mind, and when I hear good things from our fans, I share it with those around me. When we were preparing for our UN speech [delivered at the 2021 United Nations General Assembly], I was able to think more deeply about environmental issues. I was challenged by the realisation that some of our fans younger than me are more invested in environmental issues. I had the chance to reflect on my own actions and I asked myself what I could do to protect the environment, and even whether I'm correctly sorting my trash and recycling."
Jimin has a nightly routine
In his interview with GQ Magazine, Jimin also shared how he keeps a routine for himself and stays in shape.
"I like pushing my body physically and sweating it out. I'm really into running these days. I usually run at night. When I run, taking in the cool breeze and the smell of grass, all my trivial thoughts disappear," Jimin said.
Because of his love of working out, Jimin always ends his night with a run.
"I remember. I had just discovered the joy of running. When I stop to catch my breath after a hard run, I listen to music for ten, even thirty, minutes. Then I run back home, wash up, and go to sleep feeling refreshed. This has become something of a routine for me, so now I only feel like the day is finished if I've gone for a night run," said the BTS singer.
Jimin added, "Did I do this last night? Yes, of course."