BTS Will Release Their Second English-Language Single 'Butter' in May
On April 26, BTS announced they will release a new single in May. The song is called 'Butter' and is their second song to be sung entirely in English. It will be released at midnight EDT on May 21. The release of 'Butter' follows the success of the band's first English-language track, 'Dynamite.'
A BTS comeback is imminent. On April 26, BTS announced that their next single "Butter" will be released on May 21. The single was announced after an hour-long countdown on the BANGTANTV YouTube channel. Following the success of their 2020 single "Dynamite," "Butter" will be the band's second English-language single.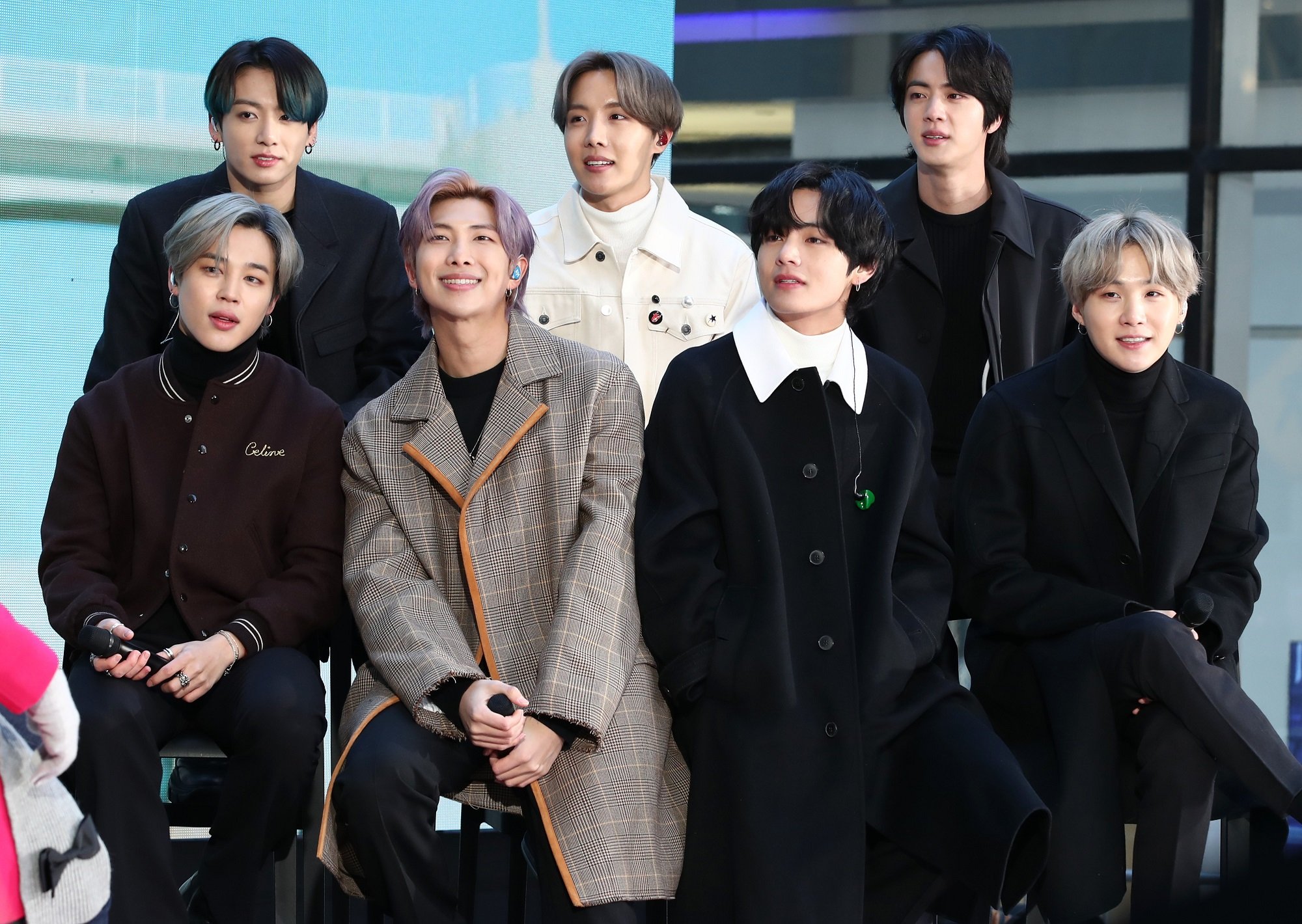 Everything to know about BTS' song 'Butter'
"Butter" was announced using a countdown video on the BANGTANTV YouTube channel. The video began streaming at 10 a.m. EDT and hundreds of thousands of fans tuned in to watch the livestream.
For an hour, fans watched as an animated stick of butter melted into the shape of a heart. At 11 a.m. EDT, the animated video revealed "Butter" will be released on May 21 at midnight EDT and 1 p.m. KST.
According to a press release, "'Butter' is a dance pop track brimming with the smooth yet charismatic charm of BTS. This song is the second English single following 'Dynamite' released in August last year."
What BTS fans think about the song announcement
During the countdown, ARMY speculated about what the video could be about on social media.
"Is this just an elaborate ploy to see how clownable ARMY are? Like we've all been listening to cooking ASMR for at least a half hour…," a fan wrote on Reddit while the announcement video streamed.
After the single was announced, BTS fans around the world reacted to the news. Since "Dynamite" proved to be a success with general listeners, fans wonder if "Butter" will have a similar tone.
"Ok butter??? Odd name, unique I guess. I really don't know what to expect but I hope it's a smooth sexy track… I think it might be a fun dance pop song like BWL and Dynamite," a fan speculated.
One fan wrote on Reddit, "… it's actually a really nice concept for another summer bop like Dynamite. Not even 3hrs in yet and Army are turning this into a timeline full of buttery puns and memes lol. But really, the potential for this to goes viral is endless."
"Dance pop song?! Yeeeesss, give me more of bright summery bangtan. It's gonna be so fun and cute," wrote a Reddit user.
BTS previously hinted they were working on new music
Jin, Suga, J-Hope, RM, Jimin, V, and Jungkook of BTS were recently nominated for Best Pop Duo/Group Performance at the 2021 Grammy Awards. The band was nominated for "Dynamite," and the members performed the song at the awards show on March 14.
In an interview with ET Canada that took place before the 2021 Grammy Awards, RM teased that ARMY should expect new music soon.
"Yes, we are working on our new music, and everybody is too for their solo or singles and like personally," he said. "ARMYs can expect many things from us for this year too."
With "Butter" being released on May 21, more announcements and teasers about the song are sure to be released in the coming weeks.