BTS Wow Fans With Their Performance of 'Dynamite' on 'America's Got Talent'
So, it looks like BTS just won America's Got Talent with their newest performance of "Dynamite." That's how the show works right? Just kidding. Kind of.
On Sept. 16, BTS performed their new hit single "Dynamite" on America's Got Talent. Jin, Suga, J-Hope, RM, Jimin, V, and Jungkook each earned high praise from ARMY, and the performance was so impressive the hashtag "#BTSonAGT" trended on Twitter with hundreds of thousands of tweets.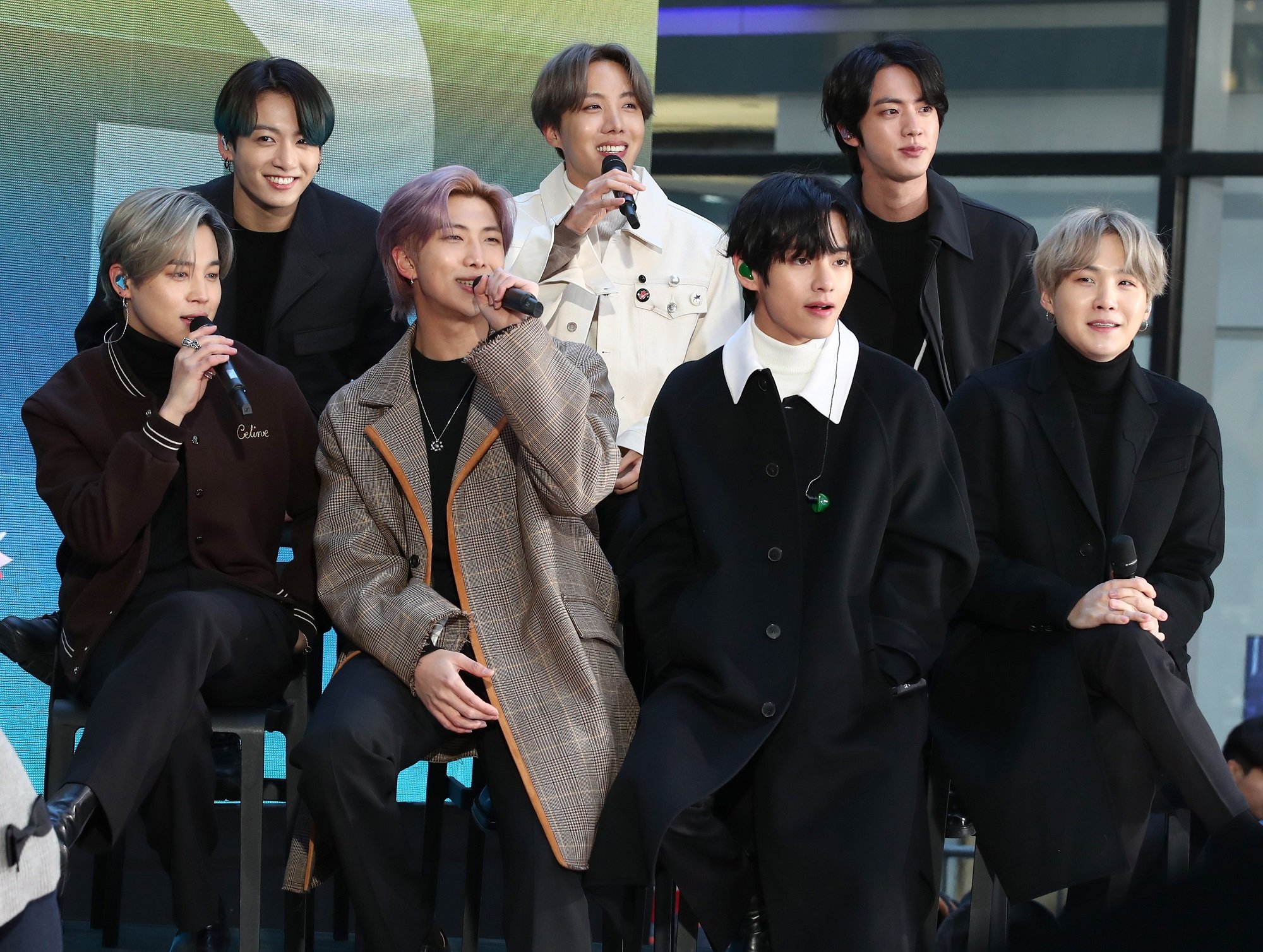 BTS put on an expansive performance of 'Dynamite'
BTS always manage to outdo themselves. The group first performed "Dynamite" at the MTV Video Music Awards on Aug. 30. For that performance, the Korean band performed in front of a green screen that displayed New York City and Seoul.
The Korean band took it up a notch for their performance on America's Got Talent. Wearing their retro looks from the "Dynamite" music video, BTS filmed a "one-take" style performance in an amusement park that appeared to be Everland, a well-known theme park in South Korea.
The performance was filled with Easter eggs for ARMY, including a license plate with BTS' debut date and signs with BTS' and ARMY's logos. With the nighttime setting and warm lighting, it appeared like a summer night with the foreshadowing of fall, marking the transition of "Dynamite" being a fun summer anthem to a song perfect for autumn, showing the disco-pop track's versatility.
RELATED: BTS Won Every Award They Were Nominated for at the 2020 MTV VMAs
"There wasn't a single second in the whole performance that I wasn't attacked #BTSonAGT," wrote a fan on Twitter.
"america is gonna accidentally vote BTS into the finals after that performance lmaooo #BTSonAGT @BTS_twt #AGT," tweeted a fan.
ARMY loved all the BTS members' performances
In addition to tweeting about the group, fans tweeted in support of the individual members. ARMY could not get enough of Jungkook's curls and Jimin having another "accident" with his jacket sleeve.
"Jungkook's curly hair is everything #BTSonAGT," one fan tweeted.
Another fan tweeted, "how jimin keep the vocals up while doing his lil spins is beyond me but i guess thats talent for u mhm."
ARMY also loved the moments where Jin danced in the center of the group, and as always J-Hope's dance moves were a standout.
"C'MON NOW CENTER JIN," wrote a Twitter user.
"HOSEOK DANCING KING LETS GO," tweeted a fan.
Midway through the performance, V and RM sang from inside a car while Suga danced on the hood.
"Yoongi on top of a car is one of my favorite concepts #BTSonAGT #BTS_Dynamite," a fan wrote on Twitter.
"TAEHYUNG AND NAMJOON IN THAT CAR OMG DSHBFGYEUKAZNFBANGBNKGNHBURV," one ARMY tweeted.
The group broke records with the song
"Dynamite" is BTS' first single to be sung entirely in English. Promotions for "Dynamite" are still ongoing, but so far the song has broken countless records. After its release, the "Dynamite" music video became the biggest YouTube premiere of all time with 3 million concurrent viewers. It went on to set the record for the most-viewed video within its first 24 hours on YouTube with 101.1 million views.
"Dynamite" debuted at No. 1 on the Billboard Hot 100 chart, a first for BTS. The accomplishment also made the band the first all-South Korean group to hit No. 1 on the Hot 100. In the second week of its release, "Dynamite" remained at No. 1 on the Hot 100. While "Dynamite" dropped to No. 2 on the chart in its third week, it debuted at No. 49 on the Billboard Radio Songs chart, becoming BTS' first entry.
BTS will perform "Dynamite" again at the iHeartRadio Music Festival on Sept. 18 at 9 p.m. ET.