BTS's Jin Sings the Theme Song for iQiyi K-Drama 'Jirisan'
Jirisan is iQiyi and tvN's newest Korean drama that interweaves the breathtaking landscape of Mount Jiri, some comedy, and a chilling mystery. K-drama fans were eager to see Kingdom actors Jun Ji-hyun and Joo Ji-hoon reunite in new main roles on the small-screen. But, Jirisan has a fun treat for K-pop fans. BTS's Jin sings Jirisan's main theme song.
Not only does Jirisan have many well-known veteran actors but a worldwide K-pop idol. But, fans will have to wait a bit longer to hear Jin's impressive vocals in the K-drama as the theme song has not yet been released. The official soundtrack will include an array of notable Korean singers.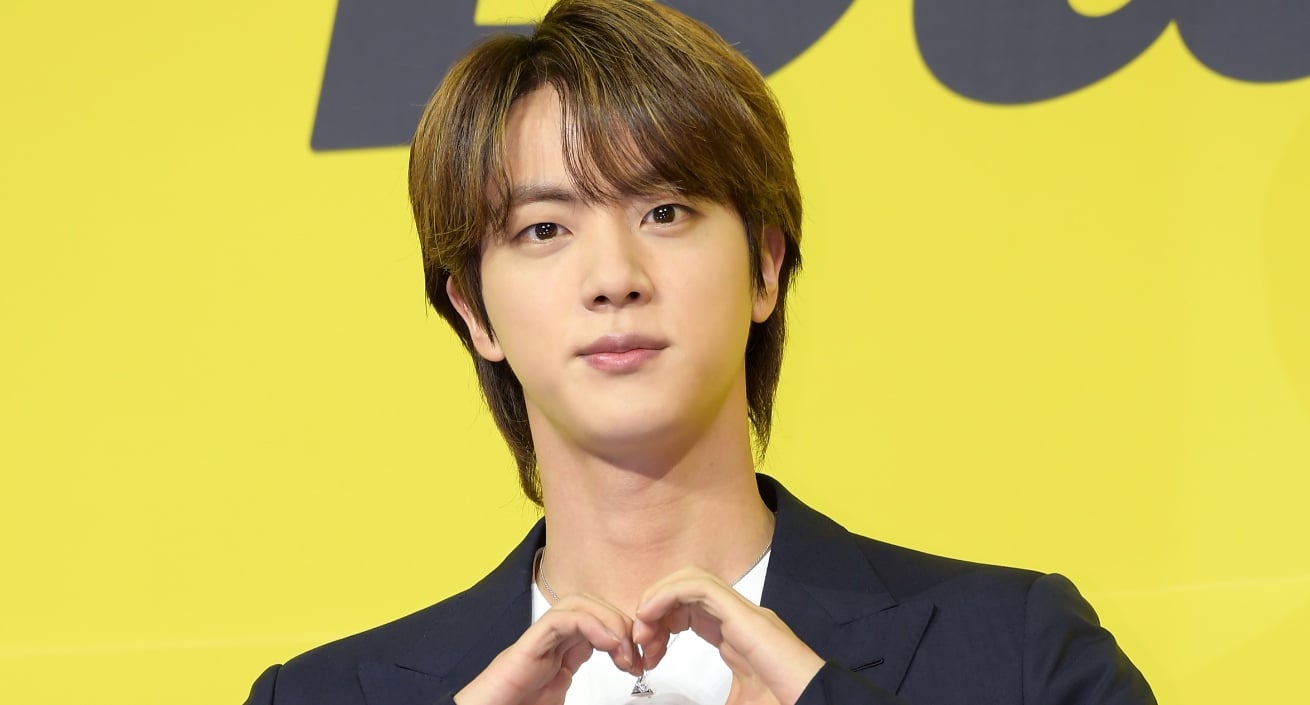 'Jirisan' mixes high stakes rescue missions and a brewing mystery
A lot happens in episode 1 of the K-drama that helps cement the storyline. From the trailers, teasers, and posters, Jirisan has an interesting premise. A group of rescue rangers for Mount Jiri face dire situations as they are sent out to find lost hikers, visitors and keep the mountain safe. But the rangers must brace the dangerous weather conditions on the mountain from heavy rain, slippery terrain, and immense snowfall.
Actor Jun plays the leading role of Seo Yi-kang, nicknamed by her peers as "Devil Seo." She has an immense knowledge base about the mountains and is willing to risk her life for a rescue. She is partnered with a newbie, Kang Hyun-jo, played by Ju. Hyun-jo has an unexplainable connection to the mountains and a secret only Yi-kang knows. Jirisan promises a worthwhile mystery story involving a deadly incident.
BTS's Jin will take part in 'Jirisan's' official soundtrack
RELATED: 'Jirisan': K-Drama Sets New Heights With Its Murder Story Set In the Mountains
Back in Sept., Astory revealed BTS's Jin would sing Jirisan's official theme song. According to Soompi, Astory explained fans would have to wait to hear it officially. The song makes its grand debut midway through the K-drama. "We will announce the release date [for the song] at a separate time," said Astory. According to Bandwagon, Jin replied to a fan online confirming the details.
Jin's inclusion in the official soundtrack makes the K-drama even more worthwhile. BTS has become South Korea's national treasure and has amassed a level of popularity and fame no other K-Pop group has done before. In Sept., the Washington Post reported BTS joined South Korea's president at the UN General Assembly. They attended the event as celebrity diplomats. Jirisan fans will have to wait to hear Jin's voice grace the small-screen.
'Jirisan's' soundtrack includes Girl's Generation and Kim Feel
RELATED: 'Dr. Brain': Apple TV+'s First Sci-Fi K-Drama Starring 'Parasite' Actor Lee Sun-kyun
Other famous South Korean music artists will join Jin for the K-drama's soundtrack. According to Bandwagon, the list includes Girl's Generation, Taeyeon, singer-songwriter GAHO and Superstar K alum Kim Feel. Jirisan has only debuted one song from the soundtrack. Kim Feel sings "Destiny."
K-dramas have a good history recruiting well-known artists for their soundtracks. According to Buzzfeed, one of the most memorable soundtracks is from Guardian: The Lonely and Great God or Goblin. For fans who are just getting started in K-dramas will have a lasting memory from What's Wrong With Secretary Kim? Soundtrack. Jirisan is already showing promise to have an exceptional list of songs.