'BTSxTinyDesk:' Which Songs Did BTS Perform at Their Tiny Desk Concert?
No, BTS wasn't performing at the official Tiny Desk studio. Still, these K-pop idols took their award-winning and chart-topping songs to NPR's beloved YouTube series. Here's our look at BTS' set list for this uplifting, live performance, overflowing with energy and love.
BTS opened with their first-ever performance of 'Dynamite' with a live band
After weeks of anticipation, fans finally saw BTS' "Tiny Desk From Home" concert. What better way to open their set than with an upbeat and pitch perfect version of their August 2020 release, titled "Dynamite."
They've performed this song a few times since its release, including on The Today Show and the MTV Video Music Awards. This, however, is the first time that they performed it live and with their band. They were sure to throw in a few dance moves along the way and even say hello to fans after the song ended.
"It's a disco-pop track that we simply wanted to share great energy to everyone around the world," J-Hope said of their No. 1 song. Each of the boys sported hues of orange and blue, sprinkled with hints of '70s flair.
RELATED: Is Jungkook the Last BTS Member to Create a Solo Song? Here's What We Know About 'Still With You' and the Mixtapes of These K-Pop Idols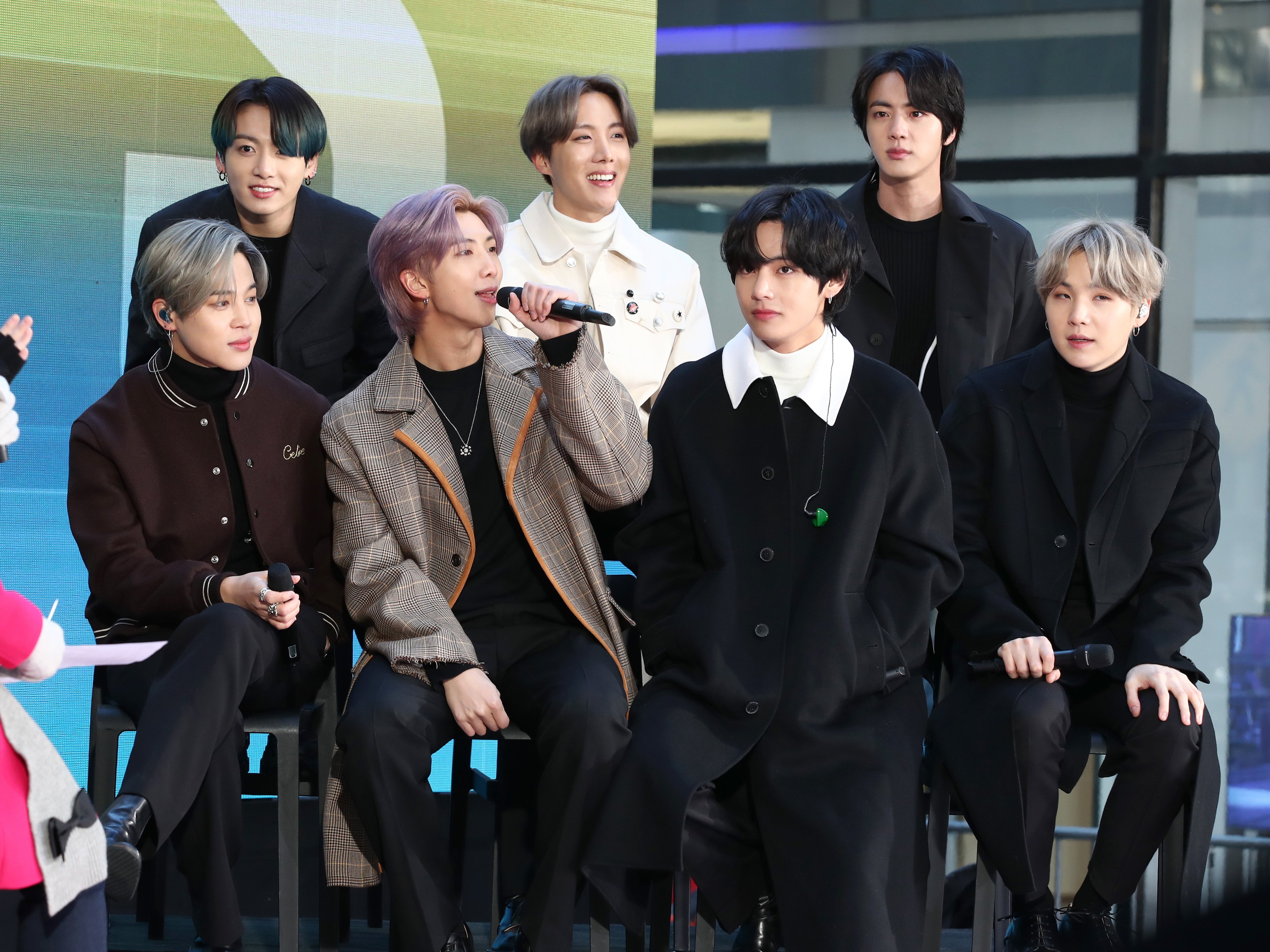 BTS did a throwback song, 'Save ME'
After performing their latest song, "Dynamite," the BTS members switched gears and did their rentition of "Save ME." This song was originally released in 2016, long before BTS' appearance at the Grammy Awards and the Billboard Music Awards.
Still, the music video holds over 520 million views — pretty impressive and definitely a throwback for the BTS ARMY. The Tiny Desk version, however, featured BTS' live band. The idols were definitely enjoying their time performing this song, with J-Hope and Jimin even dancing out of their chairs.
"[The live band version] feels very different," J-Hope said after their performance, according to a translation. "Very unique. It's been really long [since we played it], and we enjoyed it."
BTS' final song was the hopeful song 'Spring Day'
It might've been the worst summer ever, like RM explained. But together, they'll make it to spring again. To close their "Tiny Desk Concert," BTS performed their 2017 release off of You Never Walk Alone. It was somewhat of a bittersweet moment for BTS fans, as the group was supposed to perform live on their Map of the Soul world tour, which has since been postponed.
"We miss you, ARMY," Jimin shouted in the middle of the song. After their set was over, the group said goodbye (for now) to their fans. Don't worry, though, these BTS members are sure to be on Twitter and V Live in the next few days.
The "Dynamite" music video is now available on YouTube. Music by BTS, including their recently released album, Map of the Soul: 7, is available for streaming on Spotify, Apple Music, and most major platforms.
RELATED: Jimin From BTS Finally Puts the 'Dumpling Incident,' Mentioned During 'The Late Late Show With James Corden,' to Rest