'Buffy the Vampire Slayer' Star Amber Benson Reflects on Tara and Willow's Romance 20 Years Later
Buffy the Vampire Slayer was a watershed moment for modern television. The series brought a balanced tone that expertly incorporated drama, comedy, horror, action, and even romance. Moreover, it inspired virtually every young-adults-taking-on-supernatural-forces series that came after it. It's hard to imagine what The CW would look like without its influence.
But Buffy the Vampire Slayer also featured one of the most prominent examples of LGBT representation in mainstream TV. In Season 4, the series introduced a new love interest for Willow (Alyson Hannigan). Midway through the season, fans met Tara Maclay (Amber Benson), and one of the show's most beloved couples was born.
Now, 20 years after her on-screen romance with Hannigan, Benson looks back on the legacy of Willow and Tara's love story.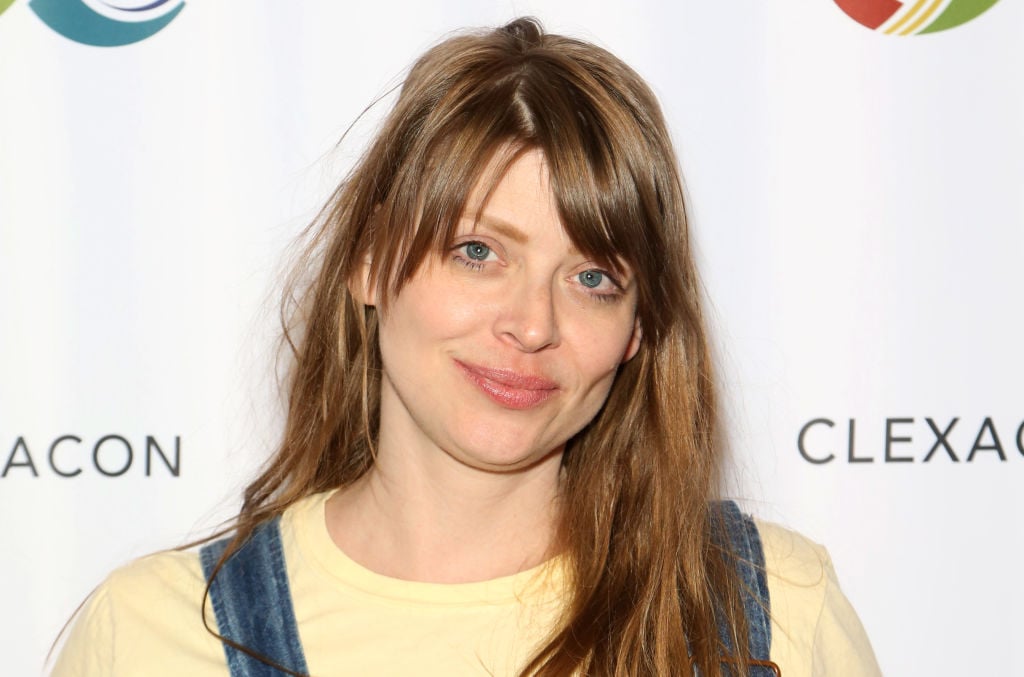 'Buffy the Vampire Slayer' still looms large 20 years later
Although the show has been off the air since 2003, Buffy the Vampire Slayer still retains a significant fan following. Viewers who watched creator Joss Whedon and his cast tell larger-than-life tales — all of which were metaphors for real-life coming-of-age issues — continue to hold a special place in their hearts for the series and its characters.
After all, Whedon's original show kicked off what has become known as the "Buffyverse." This expanded universe includes not only the Buffy and Angel TV series but also tons of comics, books, and video games. And pretty soon, the world Whedon created could be coming back to a screen near you.
Back in 2018, fans learned TV veteran Monica Owusu-Breen was creating and show-running a Buffy the Vampire Slayer reboot starring a woman of color. However, little new information has come out since. Much to fans' delight, Whedon will reportedly serve as an executive producer. And the new show will exist in the same continuity as the original series.
Tara and Willow's romance broke ground for LGBT representation
By all accounts, the Buffy the Vampire Slayer reboot will embrace the same progressive sensibility as its predecessor. But when Willow and Tara came together, LGBT relationships were not common on television. In fact, Benson recently admitted at a recent Wizard World online Q&A she and Hannigan had no clue where their storyline was going at first.
When she was hired, Benson was only told she would be playing Willow's new friend. Eventually, after crew members noted how strong the actresses' chemistry was, Whedon approached Benson and let her know where Willow and Tara's relationship was heading.
"I don't think we realized the impact that that would have," Benson said. "That we were like the first real long-term lesbian relationship on network television and that it would change things. I know that Aly and I both feel so honored and blessed that we got to be a part of that."
Amber Benson probably wouldn't be able to return for the reboot
According to reports, the upcoming Buffy the Vampire Slayer reboot could leave room for original cast members to make an appearance. But as longtime Buffy fans know, it's pretty unlikely Benson will appear. Towards the end of Season 6, Tara was accidentally killed in one of the series' most shocking moments.
The aftermath of her death led Willow to embrace dark magic, nearly destroying the world as a result. The new show could always find ways to incorporate Tara somewhere, given its supernatural elements. But with Buffy fans cautious about a reboot to begin with, perhaps Tara's death should remain untouched.
Or perhaps a brief appearance from Benson would endear fans to Owusu-Breen's new take. After all, one storyline considered for the series at one point would have resurrected Tara. So maybe Tara and Willow could get their happy ending in a way fans never expected. And many still want.