'Bull' Was Not the First Time Michael Weatherly Found Himself In Hot Water Over a Female Co-Star
'Bull' leading man Michael Weatherly made headlines in 2018 when his co-star Eliza Dushku accused him of sexual harassment. She was eventually able to reach a settlement with CBS, and Dushku was written off the series. But it wasn't the first time Weatherly had found himself in hot water with a female co-star.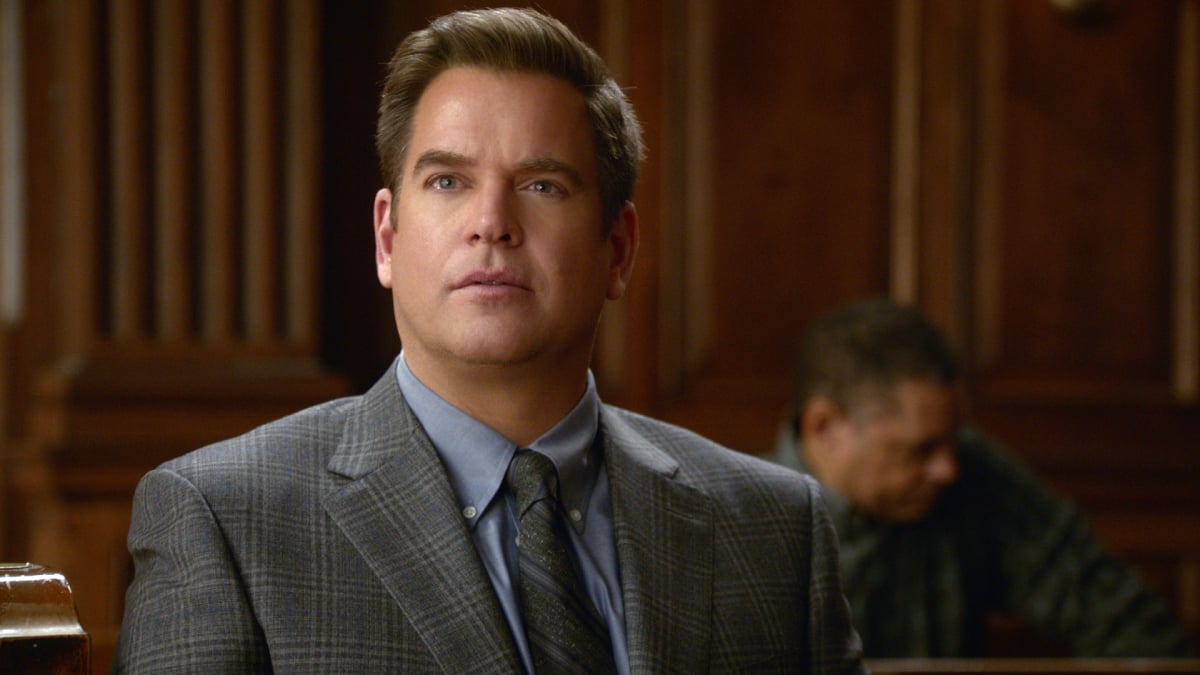 Eliza Dushku went into detail about the harassment she experienced on the set of 'Bull'
After it was revealed that Dushku had reached a secret $9.5 million settlement with CBS over her allegations of sexual harassment, the Bring It On star shared her story in detail by writing a lengthy 2,300-word article in The Boston Globe.
Dushku took the opportunity to dispute Weatherly's claim that he merely "made some jokes mocking some lines in the script." She also had recordings to back up her accusations.
"The tapes show his offer to take me to his 'rape van,' filled with all sorts of lubricants and long phallic things," Dushku wrote. "There was also his constant name-calling; playing provocative songs (like Barracuda) on his iPhone when I approached my set marks; and his remark about having a threesome. He made the threesome remark to me about himself and me in a room full of people."
Michael Weatherly apologized for his behavior
Dushku also accused Weatherly of referring to her repeatedly as "legs." He also commented on her "ravishing beauty," followed by groans, oohs, and aahs.
"As was caught on tape, after I flubbed a line, he shouted in my face, 'I will take you over my knee and spank you like a little girl' … There was daily undeniably demeaning conduct that is unacceptable in an absolute sense," Dushku claimed.
Weatherly did publicly apologize for his actions. He said that when Dushku told him she wasn't comfortable with his language and attempt at humor, he was "mortified" that he offended her and immediately apologized.
"After reflecting on this further, I better understand that what I said was both not funny and not appropriate and I am sorry and regret the pain this caused Eliza," Weatherly said.
The 'Bull' star started dating Jessica Alba when he was 30 and she was 18
Nearly two decades before Weatherly got in trouble with Dushku, he found himself in hot water when it was revealed he was dating his teenage co-star, Jessica Alba. Back in 2000, Weatherly starred on the Fox series Dark Angel alongside Alba. She was just 18 years old at the time, and he was 30.
The couple ended up dating for four years, and got engaged on her 20th birthday. After their split, Alba revealed that Weatherly took her virginity.
"I don't know (why I got engaged). I was a virgin. He was 12 years older than me. I thought he knew better," Alba said. "My parents weren't happy. They're really religious. They believe God wouldn't allow The Bible to be written if it wasn't what they are supposed to believe. I'm completely different."
Jessica Alba wanted to make sure Michael Weatherly was in love with her
Alba and Weatherly split in 2003. She later told Cosmo that he was her first adult relationship, and the experience made her realize how tough relationships can be.
"In the first [relationship] with Michael, I didn't have a voice yet, and he was so much older," Alba explained in 2005. "I was so young, 18, when I started dating him. I was a virgin. I knew I wanted to be in love with the first person I slept with, because for almost everyone I knew, the first experience made them feel like s–t . . . I wanted to be careful that he was going to be in love with me, and wasn't just going to leave me."
The 'Bull' star referenced his relationship with Jessica Alba during an 'NCIS' scene
As fans know, Weatherly played Special Agent Tony DiNozzo on NCIS for 13 seasons. A few years after his split from Alba, Weatherly actually mentioned her on the CBS procedural.
In Season 3, Episode 1 "Hiatus: Part 1," Agent DiNozzo tells his team during a briefing that he would have "a better chance of hooking up with Jessica Alba" than accomplishing what the terrorist group they were investigating was trying to achieve.
It should be noted that Weatherly and Alba's romance simply fizzled out instead of ending badly. She explained that it's "really, really, really difficult" to have the same occupation as the person you are with. Especially when you're both actors.
"Actors are pulled in so many different directions that unless you both are absolutely into it through thick and thin and completely sure about each other, it's just hard. I've decided I'll never date an actor again," Alba said before meeting and marrying producer Cash Warren.
Bull season 6 premieres Thursday, Oct. 7 on CBS.
RELATED: Michael Weatherly Had a Pretty Successful Career Before 'NCIS'