'Business Proposal' and Ahn Hyo-seop's Most Popular K-Dramas
Netflix has a new romance-comedy Korean drama for fans to sink their teeth into. Business Proposal is the platform's newest K-drama about a lie that gets out of hand and leads to love. Ahn Hyo-seop stars in Business Proposal as Kang Tae-mu, the cool, almost perfect, and handsome CEO of a food company. The South Korean actor ventures into a new genre with the K-drama but has made his mark in a few fan favorites.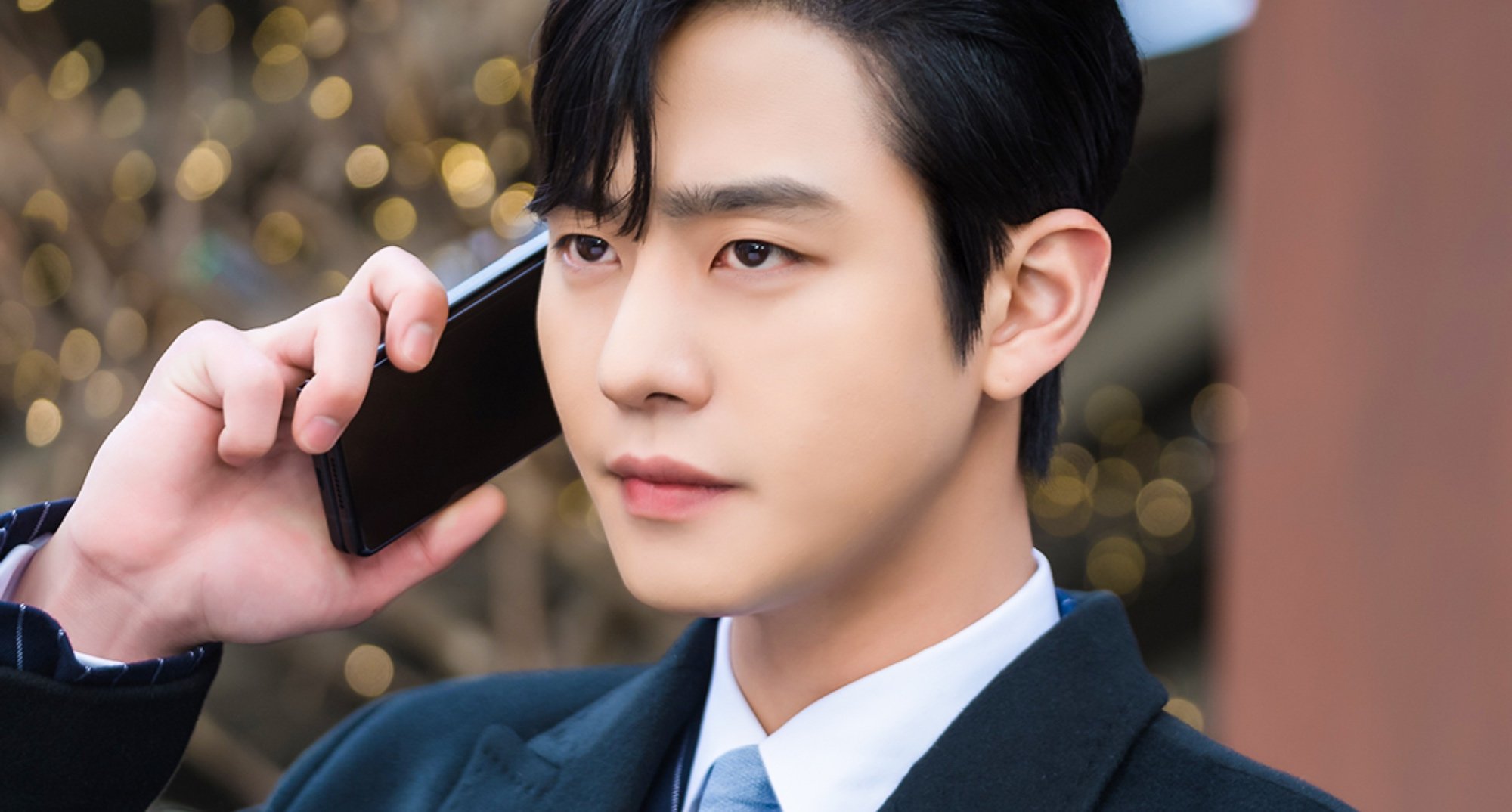 'Business Proposal' involves a marriage contract and a lie starring Ahn Hyo-seop
Office romances with a twist are well regarded among fans, and Business Proposal will satiate any fan's need for the popular tropes. Ahn plays the leading male role as Tae-mu, a young and successful new CEO of GO Foods. He is meticulous and cares more for work than starting a relationship.
"Kang Tae Mu is so perfect that he usually doesn't understand people's minor mistakes or weakness and sees them in a cold, prickly, and sensitive way," said Ahn, according to Soompi. He unwillingly goes on a blind date set up by his grandfather and vows to marry the next women he sees to get it over with.
The woman happens to be Shin Ha-ri, played by actor Kim Se-jeong. She poses as her chaebol heiress best friend to ward off the potential suitor. Ha-ri never expected her boss, Tae-mu, to be the suitor. While Ha-ri keeps up the lie of who she really is, Tae-mu drafts a marriage contract.
'Abyss' is a fantasy-romance K-drama
RELATED: 'Twenty-Five Twenty-One' Fans Are Not Too Happy With a Possible Age Gap Relationship
Before transforming into a CEO in Business Proposal, Ahn played another leading male role. In 2019, he starred alongside Doom at Your Service and Strong Girl Bong-soon actor Park Bo-young in Abyss. The K-drama centered on a beautiful prosecutor named Go Se-yeon, played by Park. She is best friends with a less attractive Cha Min played by Ahn.
In a bizarre turn of events, Se-yeon and Cha Min die under different circumstances. They are reincarnated into opposite versions of themselves by supernatural beings using an "Abyss." Se-yeon is now a 'plain' version of herself representing her soul, while Cha Min becomes an attractive version. Together they uncover why they were reincarnated and how or why Se-yeon died.
Abyss is available to stream on Netflix.
Ahn Hyo-seop starred in 'Dr. Romantic' Season 2
RELATED: 'Thirty-Nine': Main Cast's Instagram, Age, Careers, and More
There is a handful of K-dramas that break the 16-episode, one-season rule. Dr. Romantic is a popular medical drama that originally premiered in 2017. A triple-board certified doctor named Boo Yong-joo (Han Suk-kyu) changes his name and works in a small hospital. The K-drama's popularity led to the second season in 2020.
Dr. Romantic Season 2 continues the story of Yong-joo, but this time he is looking to recruit a general surgeon. At Geosan Hospital, he meets Seo Woo-jin, played by Ahn. Woo-jin is a gifted doctor but ostracized by his peers. He is joined by Cha Eun-jae (Lee Sung-kyung) who was suspended for another mistake in the operating room.
Dr. Romantic Season 2 is available to stream on Viki.
'Lovers of the Red Sky' is Ahn Hyo-seop's most intense romance before 'Business Proposal'
RELATED: 'Lovers of the Red Sky': 4 Scenes From the K-Drama That Captured Fans' Hearts
Ahn joined Business Proposal to try his luck at a romance comedy. The South Korean actor is already well-loved in the romance genre after his leading role in the 2021 historical fantasy Lovers of the Red Sky. Adapted from the novel of the same name written by Jung Eun-gwol, the K-drama tells the story of star-crossed love.
The K-drama is set in the Dan Dynasty, where the supernatural exists with humanity. Ha Ram, played by Ahn, was involved in a ritual to seal away a powerful demon as a child. When the ceremony goes wrong, he is left blind. Meanwhile, another young girl named Hong Cheon-gi (Kim Yoo-jung) regains her sight.
Years later, Cheon-gi follows in her father's footsteps and becomes one of the only female painters. Ha Ram becomes an astrologer in the government office. He is respected but feared for his blood-red eyes. Their lives are in danger as an enemy wants to free the demon. Their lives are fated as they fall in love.
Lovers of the Red Sky is available to stream on Viki.
RELATED: 3 of Lee Se-young's Significant K-Drama Roles Besides 'The Red Sleeve'