'Business Proposal' K-Drama Is off to a Meek Start but Holds Some Promise
Netflix's last February Korean drama takes on a complex office romance. Business Proposal stars actors Ahn Hyo-seop and Kim Se-jeong in the leading roles. The K-drama premiered on Feb.28 and was off to a relatively good start, with a few hiccups along the way. As a food developer helps her friend on a blind date, she never expected it to be a chaebol heir and the CEO of her company. Business Proposal has all the markers of promising K-drama, but fans might not find themselves hooked.
[Spoiler alert: This article contains mild spoilers for Business Proposal.]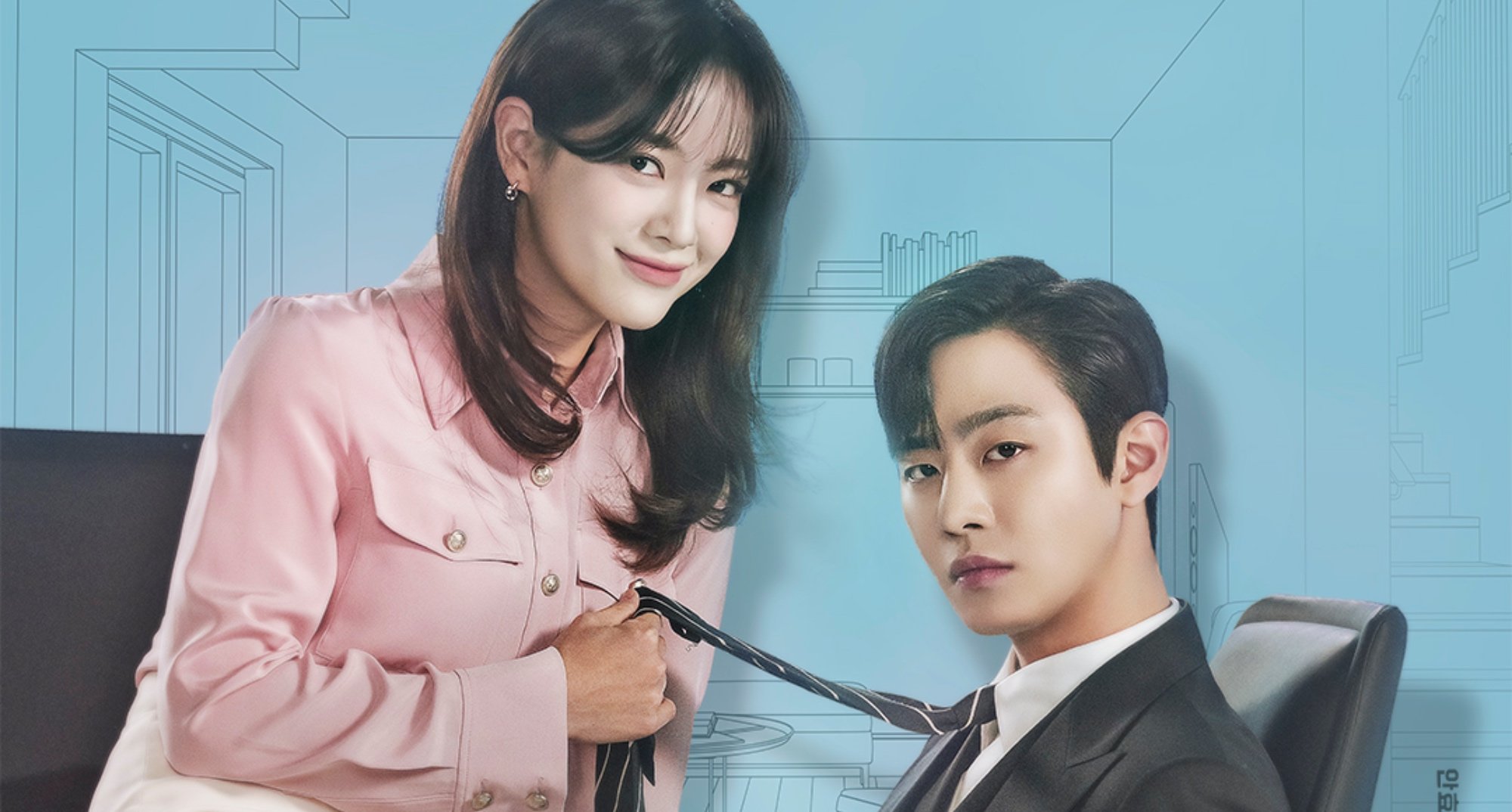 'Business Proposal' is a romantic comedy K-drama with a dire situation
Actor Kim plays the leading role as Shin Ha-ri, a food developer at GO Food's Food Development Team 1. She is good at her job, but she has a special skill set. When her friend, Jin Young-seo (Seol In-ah), learns her father set her up on a blind date, she needs a way out. It just so happens that Ha-ri has been helping her ward off possible suitors for years.
She decides to help her friend again, Ha-ri decides a sexy, risky, non-traditional woman should do the trick. She is unaware of what waits for her. At the other end of the storyline is Kang Tae-mu, played by Ahn. Tae-mu is a chaebol heir and the new CEO of GO Food's company. He is diligent, cold-hearted, and does not care for love.
When his grandfather urges him to make a life and family for himself, Tae-mu wants no part of it. He has no choice when he is set up on a blind date. Wanting to appease his grandfather and get on with his work, he decides to marry the next woman he meets. On the date, Ha-ri is stunned to learn the blind date is with her Tae-mu, her boss.
'Business Proposal' has the popular tropes to make a worthwhile K-drama
RELATED: 'Thirty-Nine': Main Cast's Instagram, Age, Careers, and More
K-drama fans would have gravitated toward Business Proposal based on the synopsis and storyline alone. It encompasses many of the popular tropes fans love in a romance like What's Wrong with Secretary Kim? It has a carefree and lovable female lead who is looking for genuine love. She is relatable by many standards and has a good relationship with her best friend who is also a chaebol heir.
Fans will love the quirkiness in the K-drama as it is based on a webtoon of the same name and includes animation editing to add to the comedy genre. Business Proposal also has the "fated love" trope that arises from a complex situation. It is a twist of fate that the blind date happens to be with a person Ha-ri knows indirectly.
The interaction sets up the storyline for what could be a good romance. In episode two, Tae-mu learns he went on a date with an imposter but decides to use her anyway to get married. He even draws up a contract. Fans might also expect Tae-mu to let loose around Ha-ri and be his true self. The drama already sets the key story element of Tae-mu knowing who the real Ha-ri is but is unaware she has been in front of him the whole time.
Business Proposal also includes the second-lead romance that is popular in many K-dramas. Tae-mu's right-hand man is Cha Sung-hoon, played by Snowdrop actor Kim Min-kyu. In another twist of fate, Young-seo meets him and falls in love.
Is the romance K-drama worth watching?
RELATED: 'Twenty-Five Twenty-One' Fans Are Not Too Happy With a Possible Age Gap Relationship
Having premiered only two episodes on Netflix, Business Proposal might not hook fans from the get-go. While episode one has a certain charm, there is no definite element that ramps up the need to stay invested. The first episode leads to a few fast-foward moments and it occurs in episode two as well.
Business Proposal has its weak points but its comedic moments make up for it. The storyline is slowly getting more interesting as all the tropes and fated moments might lead Tae-mu and Ha-ri to really fall in love. Business Proposal is a K-drama to keep tabs on to see how the storyline will end but might get overshadowed by another new drama.
Business Proposal is available to stream on Netflix.
RELATED: 'All of Us Are Dead': Yoon Chan-young Wants His First Love Experience to Be Like 'La La Land'