Busy Philipps Had to 'MacGyver Canvas Shopping Bags' to Save Her House From Flooding
On Sept. 1, 2021, New York and New Jersey received record-breaking rainfall from the remnants of Hurricane Ida. The region experienced state-of-emergency level flooding in streets, subway stations, and homes. Busy Philipps, who lives in New York, wasn't immune to the flooding. When water started pouring into the actor's home, she had to make DIY sandbags to staunch the flow.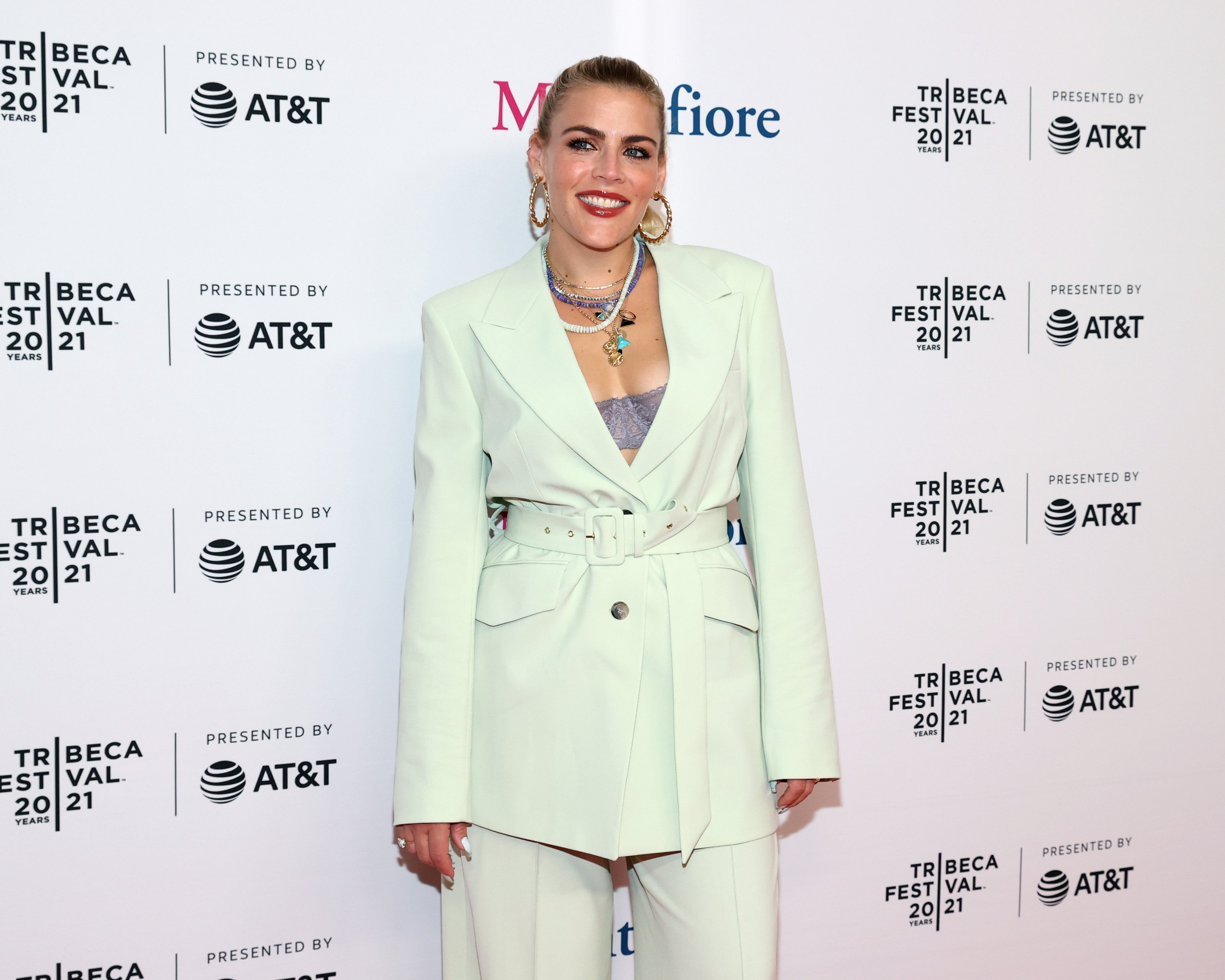 Busy Philipps' New York home began to flood
On Wednesday night, Philipps shared a video to her Instagram story. In it, muddy water poured into her basement. Her husband, screenwriter Marc Silverstein, attempted to move cardboard storage boxes out of the water. 
"What do we do?" Philipps asked. "What the f— are we supposed to do?" 
In a later video, Silverstein used a broom to sweep water out of the room. Despite his efforts, however, water continued to rush into the basement.
"We can't stop the water from coming in," Philipps said.
The flooding across New York and New Jersey was utterly unprecedented. Between three and five inches of rain fell over a span of several hours. 
"Unprecedented is almost an understatement," New York governor Kathy Hochul told CNN.
She used shopping bags to build sandbags
After sweeping the water failed to dry out her basement, Philipps realized she had to find a way to stop the flooding. 
"I realized I had to make makeshift sandbags. So, you know, I have a ton of canvas bags from shops, reusable canvas bags, and I started filling it with flour and oats and then the dirt that was pouring into the house. And guess what? It worked," she said on her Instagram. 
After packing the DIY sandbags, the actor and her husband were able to get their home relatively dry. 
"*I'm* the b—- that will McGuyver canvas shopping bags into sandbags using the very dirt pouring into my own home (and also some rice and flour and yes maybe old croutons). Because MUCH LIKE the cockroach that fell out of a disintegrated box of Christmas ornaments, I will always find a way out," Philipps wrote in an Instagram post. 
Busy Philipps moved to New York to star in 'Girls5Eva'
Philipps moved from Los Angeles to New York in order to shoot the new Peacock series Girls5Eva. In it, she stars as a member of a one-hit-wonder 90s band who reunite after a modern artist samples their work. Philipps acts alongside Sara Bareilles, Renée Elise Goldsberry, and Paula Pell in the Tina Fey series. 
She was drawn to New York before getting the part, however. Philipps began to feel physically ill while living in LA.  
"When the fires started again this year I just had this real lightning bolt moment where I turned to Marc and said, 'We have to leave. We have to go to clean air,'" she told Shondaland.
During a brief visit to New York City, Philipps noticed that she felt much healthier. When Fey offered her the part in the series, she moved permanently.