Why Was Busy Philipps' Talk Show Canceled?
The spring is a strange time in the world of TV: While many actors are going out for pilots, others are finding out that their series have been canceled. For actress Busy Philipps, the host of the E! talk show Busy Tonight, the latter was the unfortunate outcome for her landmark show. So what happened? Here's what we know.

Who is Busy Philipps?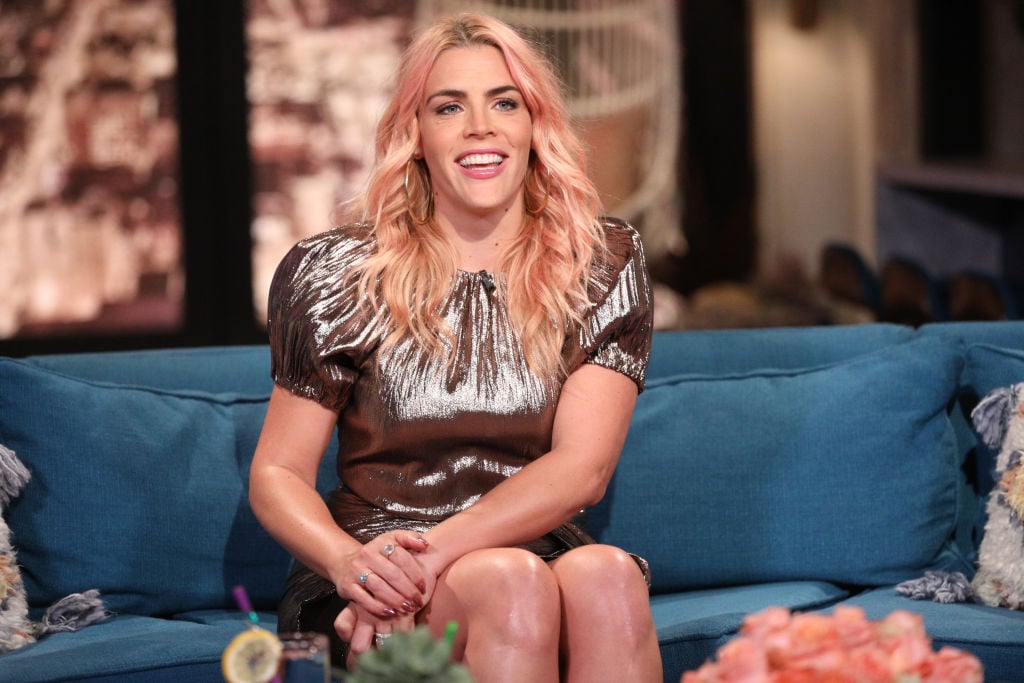 Chances are, you recognize this face, but you may not be sure where from. Let us remind you. Philipps got her start in Hollywood as one of the stars of the short-lived cult hit Freaks and Geeks. From there, she joined the cast of the teen drama Dawson's Creek for its final seasons. Later, she scored a lead role on the TBS comedy Cougar Town.

Though much of her notable work is on TV, Philipps has also done well for herself on the big screen. You may remember her from comedies such as in White Chicks, He's Just Not That Into You, and I Feel Pretty.

She landed a talk show because of her Instagram

Comedians tend to end up being the hosts of talk shows. This makes sense because they're used to delivering poignant monologues laced with jokes, which is the standard late-night format. But despite being a comedic actor, Philipps isn't a stand-up. So how did she end up with a talk show?

As it turns out, it's because of her Instagram account. Philipps is very active on social media, especially Instagram, where she utilizes the Instagram Stories feature and communicates her real life to her followers. Her popularity on the platform earned her a spot on E!'s lineup, hosting a four-times weekly half-hour segment.

Her final show

During the annual TV upfronts (the time when networks announce what shows have been renewed, which have been canceled, and talk about the new series for the upcoming season), Philipps took to social media to announce that Busy Tonight had been canceled. And she did so in her typical loving, genuine manner, announcing the date of her final show.

The final episode of Busy Tonight aired on Thursday, May 16, 2019. Philipps invited five of best friends and former co-stars to join her: Linda Cardellini (Freaks and Geeks), Michelle Williams (Dawson's Creek), Jennifer Carpenter (White Chicks), Whitney Cummings (Made of Honor), and Christa Miller (Cougar Town). She also did her own little send-off at the end, recounting the things she's learned from doing the show and crying a little as she sang her final "goodnight" song.

Could Busy Tonight ever come back?

In a word, yes. Philipps has made it known that she's going to search for another home for her talk show to continue. Taking to Instagram (naturally), she said, "We've talked to some people and we are trying to figure out if there's a place that makes sense for our show to go to, and hopefully we will be able to figure that out," said Philipps.