'But I'm a Cheerleader' Saved Elliot Page – 'I Just Don't Know if I Would Have Made It'
Elliot Page is an Oscar-nominated actor for his performance in Juno. Therefore, the actor is one of the youngest Academy Award nominees of all time for the category of Best Actress. Page publicly informed the world that he's a transgender man in 2020. He's been a positive source of representation for the LGBTQ community for years. However, titles such as But I'm a Cheerleader have been the representation that ultimately saved him during his darkest times.
'But I'm a Cheerleader,' the satirical romantic comedy
The press criticized But I'm a Cheerleader in 1999. However, it gained a loyal cult following. Jamie Babbit directs a screenplay written by Brian Wayne Peterson. The cast includes Natasha Lyonne, Clea DuVall, Melanie Lynskey, RuPaul, Michelle Williams, among others.
The Motion Picture Association of America originally gave the film an NC-17 rating. Therefore, Babbit had to make cuts to ensure that the movie achieved an R-rating. However, she spoke out against the rating decision based on the grounds that the NC-17 rating was because of gay content.
The themes of sexuality and society's understanding of gender are pivotal to But I'm a Cheerleader. The film has been instrumental for many folks in the LGBTQ community. Good Morning America reported on Page receiving Outfest Los Angeles' Achievement Award. During his acceptance speech, he said, "And then, you know, at 15, when you are flipping through the channels and you stumble on 'But I'm a Cheerleader' and the dialogue in that film and scenes in that film just transform your life."
The 'But I'm a Cheerleader' impact on Elliot Page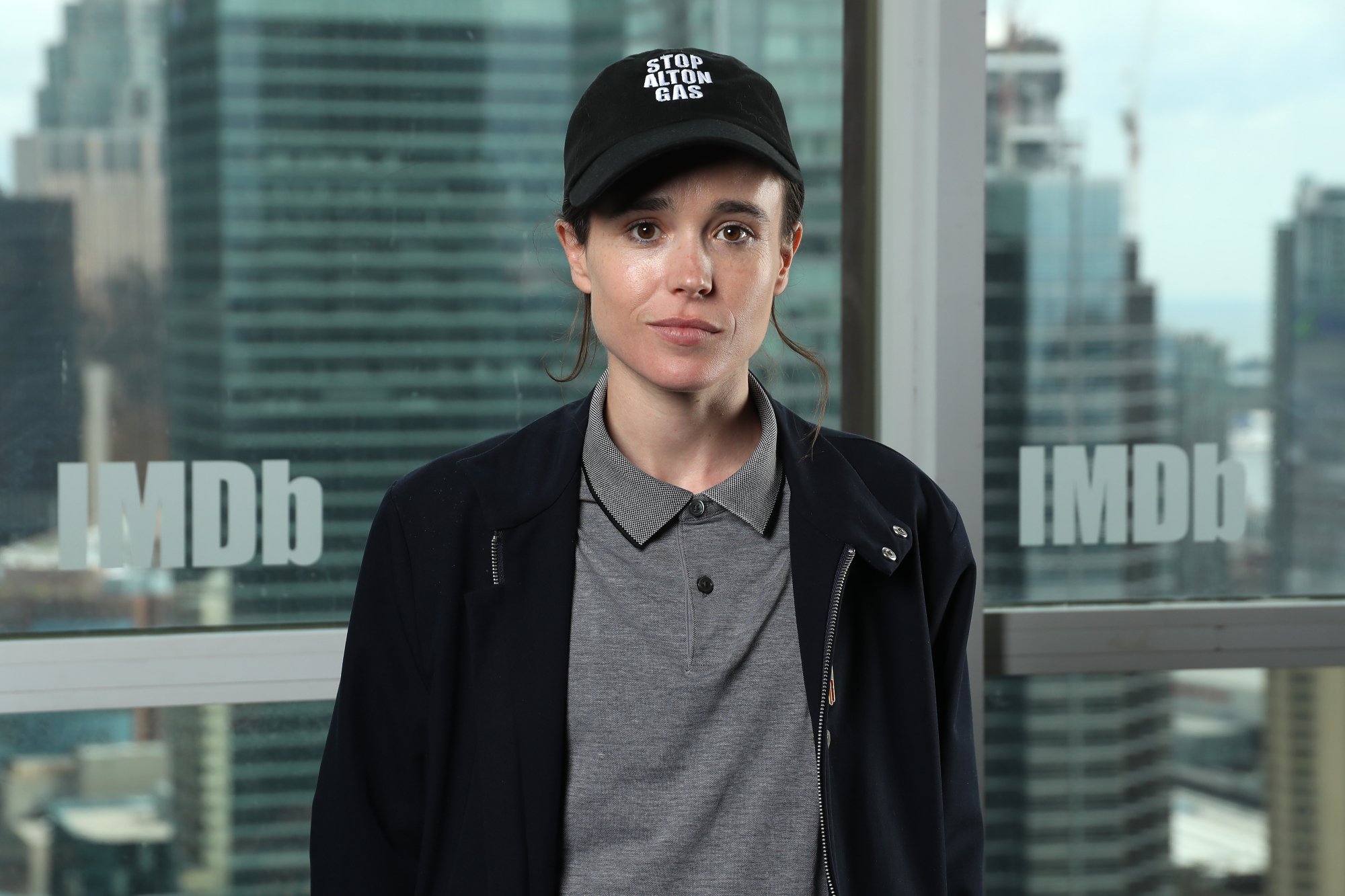 Page discussed the media representations that helped him get through some of his most difficult times. He expressed the severity of what he felt and how he's unsure if he would have been able to make it through those times without media representation. Read on below for Page's quote:
"I, for one, know that without the various representation that I was able to stumble upon as a kid and a teenager — there was very little — I just don't know if I would have made it. I don't know if I would have made it through the moments of isolation and loneliness and shame and self-hatred that was so extreme and powerful and all-encompassing that you could hardly see out of it."
He continued that the impact of movies like But I'm a Cheerleader saved his life, and it could save others' lives. Page stated, "I almost think we don't talk enough about how important representation is and enough about how many lives it saves and how many futures it allows for."
Elliot Page sees the importance in storytelling and representation
Page's experiences inform his perspective on the power of storytelling and representation. There are many LGBTQ folks around the world who could sympathize with Page's speech. Nobody deserves to feel the sense of isolation and loneliness that he talks about. He wants to see future generations have a greater sense of representation.
"It's [Outfest] and organizations like yourself that are completely changing that." Paige asserted. "Helping get stories out in the world that I know are reaching people in moments where they feel desperately alone and afraid and like they have no sense of community. And it offers somebody a lifeline. And I know that representation has done that for me."
Celebrities like Page being open about who they are is exactly the type of representation that the world needs. It's great that Page is able to publicly live his life as his authentic self. He will still be playing as Vanya Hargreeves in Netflix's The Umbrella Academy, but with updated credits and metadata.