'Butter' Shows That BTS Still Have Not Reached Their Peak
BTS released their new single 'Butter' on May 21. The song is the band's second English-language single following the success of their single 'Dynamite.' 'Butter' is perhaps the catchiest song BTS have ever released, and it is a strong contender for the song of the summer for 2021, showing BTS have not yet reached their peak.
On May 21, BTS released their second English-language single, "Butter." If anyone naively thought "Dynamite" was BTS' peak, BTS just proved them wrong with this new song, and it is clear BTS will achieve new heights with the single.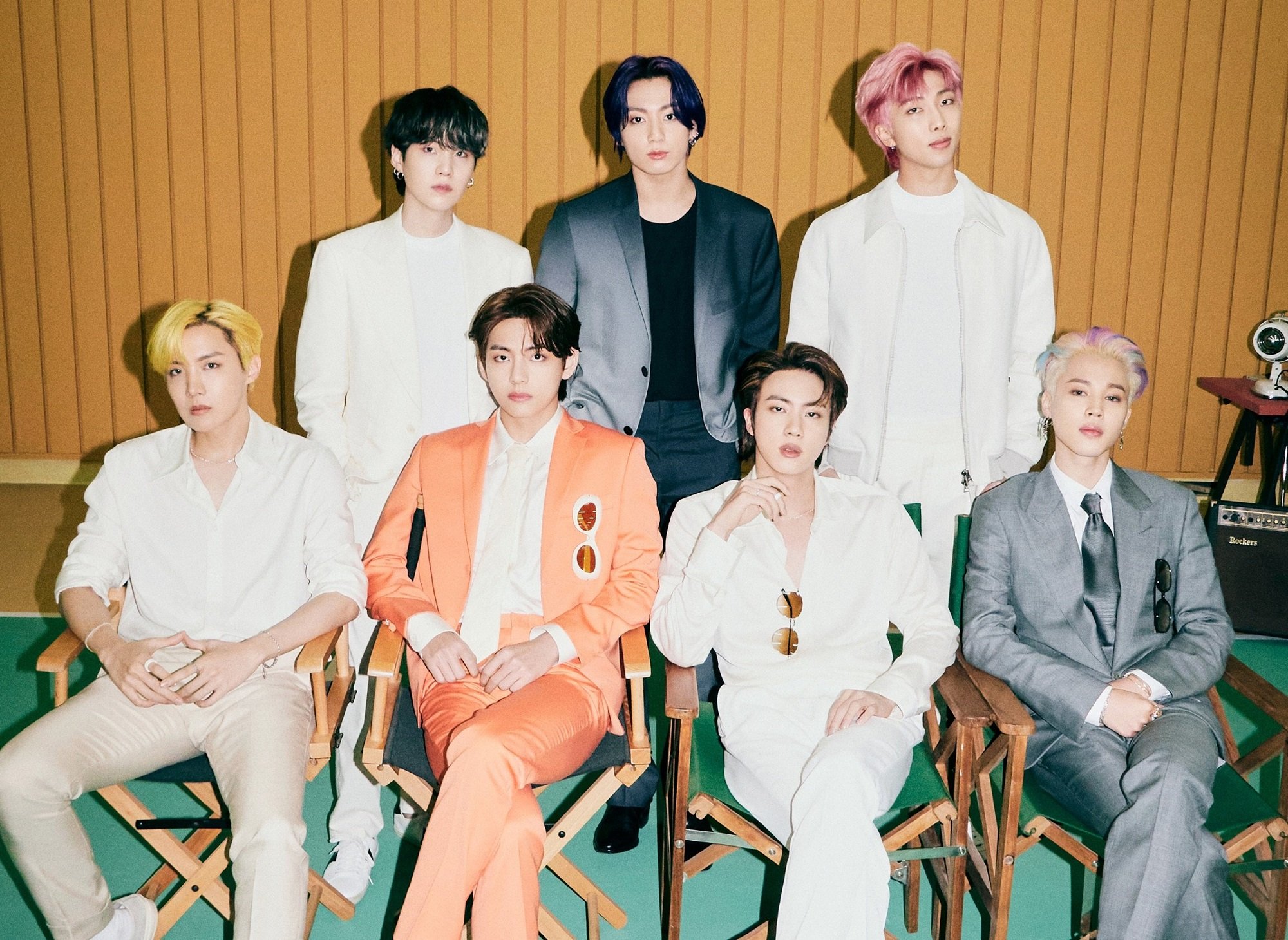 BTS' song 'Butter' is a contender for song of the summer
From its opening beat, "Butter" grabs listeners' attention. Not only is the song catchy, but it exudes a cool charisma that makes it impossible to just listen to once.
While Jin, Suga, J-Hope, RM, Jimin, V, and Jungkook frequently tackle complex subject matters in their songs, "Butter" does not have a heavy message.
Instead, the members of BTS appear cool and relaxed as they sing and rap about "melting hearts," being "hot like summer," and appearing to be "smooth like butter."
According to a press release about the single, "'Butter' is a dance pop track that easily becomes listeners' favorite earworm, with its distinctive baseline and crisp synth sounds. Sometimes smooth and at times charismatic, the duality of BTS they claim to 'owe [it all] to [my] mother' will melt listeners' hearts. The fun and witty lyrics brimming with positive and bright energy will instantly uplift moods."
BTS show their star power in the 'Butter' music video
Along with the digital single, BTS dropped a music video for "Butter." It premiered on the HYBE Labels YouTube channel at midnight EDT on May 21.
The music video opens in black and white, and the BTS members smoothly dance into the frame. Jin, Suga, J-Hope, RM, Jimin, V, and Jungkook pose for mugshots as Jin sings, "Oh when I look in the mirror / I'll melt your heart into 2 / I got that superstar glow so."
The screen transforms into color as BTS glide into synchronized choreography. Throughout the music video, the septet confidently dances in an elevator, a gym, and on a golden stage, showcasing the stage presence and charm that fans know and love.
A press release says that the music video's "electric performance amplifies the song's energy. The choreography is a combination of group and unit dances executed in razor sharp precision, yet without losing its cool demeanour. Stroking their hair, then blowing a kiss and walking on their tiptoes, the performance drizzles with BTS' charms and versatility."
RM helped write BTS' new single
One thing that sets "Butter" apart from BTS' first English-language single "Dynamite" is the band's involvement with the song. As BTS fans know, the band members typically play a role in their music's songwriting and production. However, "Dynamite" was written by David Stewart and Jessica Agombar.
According to a press release, "Butter" was written by "a range of musicians including Rob Grimaldi, Stephen Kirk, Ron Perry, Jenna Andrews, Alex Bilowitz and Sebastian Garcia."
In addition to these songwriters, RM of BTS also participated in writing the song. In doing so, RM made sure the song sounded like a quintessential BTS song and encapsulated the band members' style.
BTS will perform "Butter" for the first time at the 2021 Billboard Music Awards on May 23.