'Buying Beverly Hills' Producer Deanna Markoff Reveals How She Makes Reality TV Magic [Exclusive]
From Bravo to Netflix to Hulu – every cable and streaming platform has a generous menu of reality TV offerings. So how do producers elevate their show and capture their audience when the reality clutter struggle is real?
Executive producer Deanna Markoff, whose credits include The Real Housewives of New Jersey, Summer House, Pawn Stars, and Buying Beverly Hills described the challenges producers face to Showbiz Cheat Sheet.
But also how do documentarians differentiate their series, plus does she as a producer ever massage a storyline while filming to spice up the show?
How did producers make 'Buying Beverly Hills' stand out?
Markoff was fresh off of Buying Beverly Hills Season 1 on Netflix and said working with real estate Agency head Mauricio Umansky and his family was a delight. And while Buying Beverly Hills featured some serious real estate eye candy, Markoff wanted to tell a different story, one about family and connections.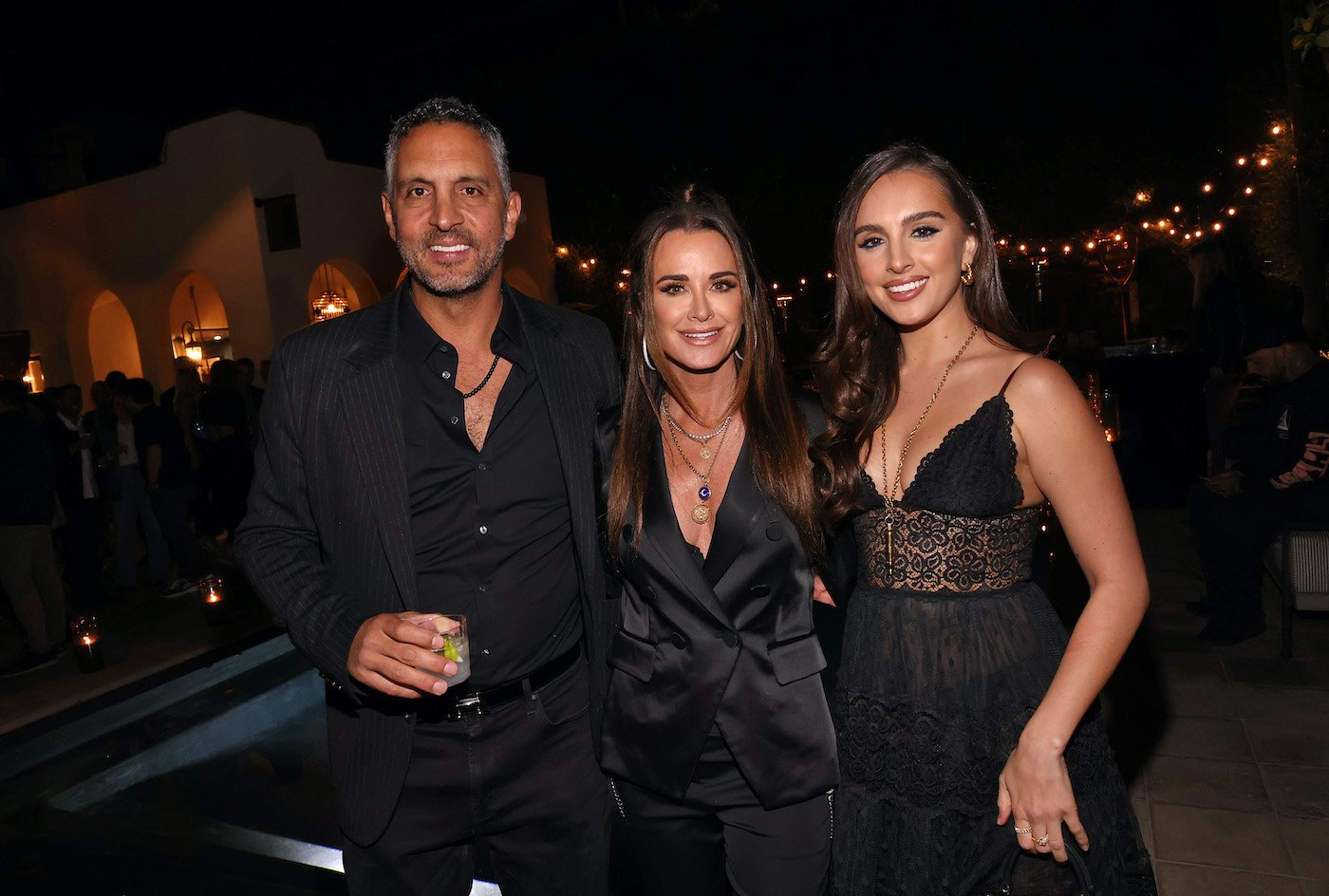 "It's an interesting challenge, especially since there's so many real estate shows out there like Selling Sunset," she said noting the other Netflix reality real estate show. "It's really trying to figure out not only how do you follow those things, but how do you follow it in a way that makes your show stand out from all the others."
"And so I think the thing that we really try to infuse into all the real estate and the transactions is seeing how these people work in that world and always bringing it back to family and their friends. Every time you can infuse that story into what was happening with the real estate, it just made it so much easier to follow their journey and how the process actually goes. And you don't tune out. Your eyes don't glaze over, you're invested."
The 'Buying Beverly Hills' cast was a huge draw too
Markoff said it helped that Umansky understood the process going into the series. "We have kind of had this project in the can for a while because we just knew we wanted to work with Mauricio," she shared. "Not only is he married to Kyle Richards, but he created this incredible Agency. It's so funny because when I first started on the show, I didn't see many Agencies, but the minute I started on the show, I realized how many there were all over the place."
"And then when I met him, he's just so charismatic and such a good guy, and he just wants things to go well and he wants to put his best foot forward," she said. "He was so easy to work with. And he was the bread and butter. He's the reason the show exists, why it's so successful."
Unlike a show like Million Dollar Listing, which primarily focuses on the deals, Markoff wanted Buying Beverly Hills to have more of an interpersonal feel. "I think the crux of the show is this family dynasty," she said. "So it was really easy to always kind of bring it around to [Umansky] because his daughters are in this business. Everybody knows the background with his wife. So, he was the one that everybody wanted there when it was important. And so we used him when he was necessary and everything led back to him just through the other characters."
No word yet on 'Buying Beverly Hills' Season 2
With reality TV almost becoming a competitive sport, it has to be tempting to get involved with the storyline, especially if what is being captured feels stale. But Markoff said that as a producer she does not interfere or try to enhance storylines to create more drama.
"I like to be as hands-off as possible," she said. "I mean, the audience is smart, right? They can tell when a producer stepped in and was like, 'You should say this.' So for me, I love to err on the side of letting them be authentic. Of course, sometimes you have to remind people of things or just be like, 'Hey, we need this scene because it happened off camera.' And that kind of stuff is just natural in the reality TV world but, to me, authenticity is way better."
So will Buying Beverly Hills get another season? Markoff hopes so because there is so much more story to tell.