'Cadet Kelly': Disney Star Talks About Hilary Duff Behind the Scenes
Disney Channel Original Movie (DCOM) Cadet Kelly was Hilary Duff's breakout film. Many fans will be glad to know the Lizzie McGuire star is just as kind behind the scenes as she appears on-screen. A fellow Cadet Kelly castmate recently spoke about Duff's kindness on TikTok.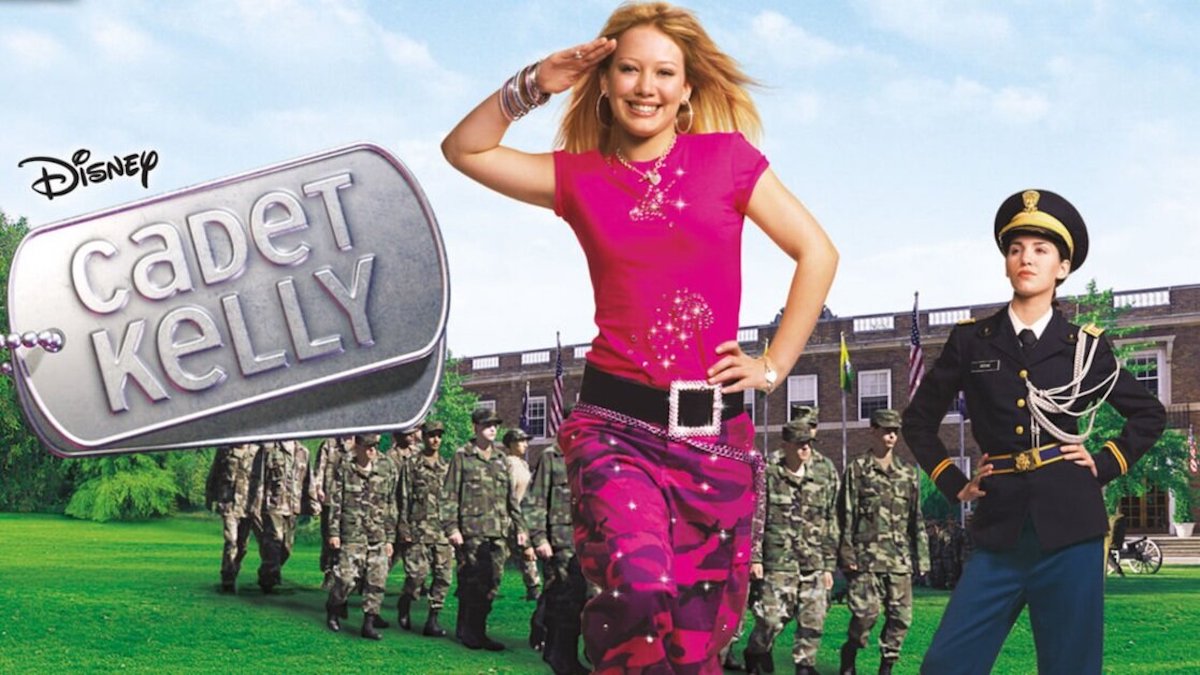 'Cadet Kelly' starring Hilary Duff and Christy Carlson Romano 
The original movie starred Duff, Christy Carlson Romano, Shawn Ashmore, and Gary Cole. Cadet Kelly was Duff's second big role — her first was the 1998 movie Casper Meets Wendy. 
In the movie, Duff plays the fun-love Kelly Collins who enrolls in the George Washington Military School per her rule-abiding stepdad, Joe (Cole), whom Kelly calls "Sir." 
Almost immediately, Kelly clashes with her commanding officer, Jennifer Stone (Romano), a stickler for all things military school. Kelly considers dropping out, but a newfound friendship with her classmate Carla, played by Andrea Lewis, helps convince her to stay. Well, that and Kelly's desire to impress upperclassman Brad (Ashmore). 
'Cadet Kelly' actor Andrea Lewis shared some behind the scenes info on TikTok
TikTok is a video-sharing social network that currently has some 73.7 million users. Many celebrities create content for the app, including Cadet Kelly stars Romano and Lewis, who recently shared some behind the scenes information about her time filming the DCOM. 
"Let's have a little story time from a former child actor," Lewis begins in her TikTok. She prefaced that the movie was filmed a long time ago, but that she would do her best to recall as much as she could.
Carla didn't have a good backstory in 'Cadet Kelly' 
"I had a lot of fun filming [Cadet Kelly]," Lewis started. "We shot this over the course of an entire summer, so June, July, August — I had to miss a few days of school, and one of my only days off was on my birthday, which is August 15." 
"I really loved playing Carla," Lewis added. But in her opinion, the role was missing something.
"I thought she was such a fun character and I worked really hard on her backstory," she said. "Her character description was nothing like me. I wanted to come across authentic and luckily, I booked it." 
Hilary Duff helped Andrea Lewis get her acting career off the ground 
Playing Carla in Cadet Kelly ultimately kickstarted Lewis's career in acting. Duff and Lewis became friends on set — a bond that continued to flourish during their time working on the film. 
"Fun fact — Hilary Duff and her mom, Susan Duff, were the first people to really encourage me and my own mom to come up to [Los Angeles] and explore and learn," Lewis explained in her video post. "She was so generous. She set me up with her agents and let me see the city." 
That connection paid off. After Cadet Kelly, Lewis went on to play Hazel Aden in Degrassi: The Next Generation from 2002 to 2006. In 2009, she starred in the TV movie Spectacular! 
Later, Lewis went on to act in TV series like Black Actress and Conversating While Black. More recently, Lewis played Sasha in The Number: The Reboot. Her latest project, Tag, You're It, is in pre-production.