Caitlyn Jenner Dishes on Current Relationship With Ex Kris Jenner: 'I Wish It Was Closer, but It's Not'
Like all of the Kardashian/Jenner's lives, the divorce between Caitlyn Jenner and Kris Jenner played out in a very public way. The usual divorce animosity was complicated by Caitlyn coming out as transgender and transitioning shortly after they split. They gave dueling interviews and had intense disagreements that were caught by the ever-present cameras in their lives. But eight years later, what sort of relationship do Caitlyn Jenner and Kris Jenner have?
The Jenners went through a very public divorce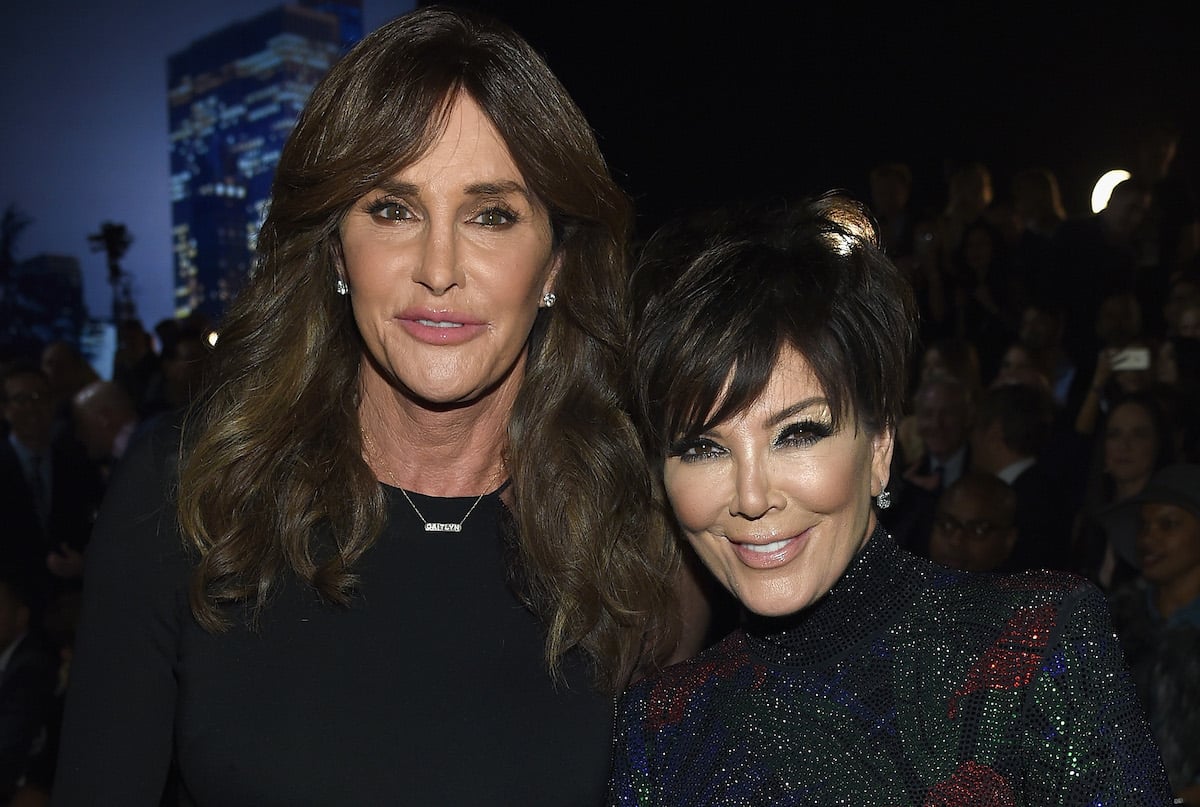 Kris and Caitlyn Jenner seemed like an unusually stable Hollywood couple. They were married for 23 years and had two kids together. And although their relationship didn't always seem entirely happy on the long-running reality TV show Keeping Up with the Kardashians, viewers weren't prepared for what happened between the couple. 
According to ET Online, they announced in 2013 that they were separating with "much love and respect." That seemed to be going well, until the following year, when rumors started to circulate that Caitlyn was transitioning. Kris insisted that it wasn't true.
But six months later, Caitlyn came out as transgender, and the exes' respectful relationship started to unravel. In an interview with Vanity Fair, Caitlyn accused Kris of becoming "less tolerant" of her. Kris responded angrily, calling the interview passive-aggressive and repeatedly misgendering her ex.
For a while, the two went back and forth in the media, exchanging angry barbs, then making statements of support. But in 2017, Caitlyn released a memoir that tipped the scales to hostility. Each of them accused the other of being dishonest, and Kris insisted she was done with Caitlyn.
Caitlyn Jenner wishes her relationship with Kris Jenner was closer, 'but it's not'
In the years since then, the two seem to have learned to coexist without outward hostility. But People reports that Caitlyn recently shared a little about where their relationship stands today.
"From my standpoint, our relationship is not as good as it should be," she said. "I don't have any hard feelings towards her. We did a great job and this and that. Yeah, I wish it was closer, but it's not."
Caitlyn explained that she wishes they could be closer for the sake of their kids, because the children from a relationship will always be aware of any tension between them. But although she seems wistful about her relationship with her ex-wife, Kris appears to be fine with the way things are.
'It's very respectful' says Kris Jenner
Kris doesn't seem to mind the distance between them. According to People, she feels that they've managed to build a workable relationship.
"I think it's very respectful," Kris said. "She's the father of two of my kids, and so that speaks volumes."
Their children have mostly been supportive of Caitlyn and her transition. This hasn't always sat well with Kris, who once accused daughter Kim Kardashian of being a traitor because she helped style Caitlyn for an appearance at the ESPY awards.
But currently, the exes seem to have at least found peace, something that took some time. Kris says that they all needed to adjust to what was happening in Caitlyn's life.
"And we didn't know how to process that — and it was a process, it was a shock, and then it was a reality, and it was something that we had to absorb and try to wrap our heads around and learn about," she shared.
Caitlyn may wish she could be closer to Kris, but at least they are able to be respectful. They've come a long way in eight years, and fans hope that with time, there will be even more healing between them.
RELATED: Caitlyn Jenner Still Faces Backlash From Comments She Made Against Same Sex Marriage on 'The Ellen Show'