Caitlyn Jenner Gets Real About Suicidal Thoughts After Media Blackmail
June is Pride Month, and the inequities facing transgender individuals are in sharp focus — helped along by J.K. Rowling's recent and high-profile transphobic statements. Media has turned to trans voices in order to help draw attention to the problems still facing the trans community. Even as great strides have been made in health care and visibility for transgender people, the fact remains that trans individuals face discrimination and barriers to everything from jobs to housing to safety. 
Caitlyn Jenner, who is arguably one of the most visible trans women in the world, recently used her platform to draw attention to the suicide rate among transgender people.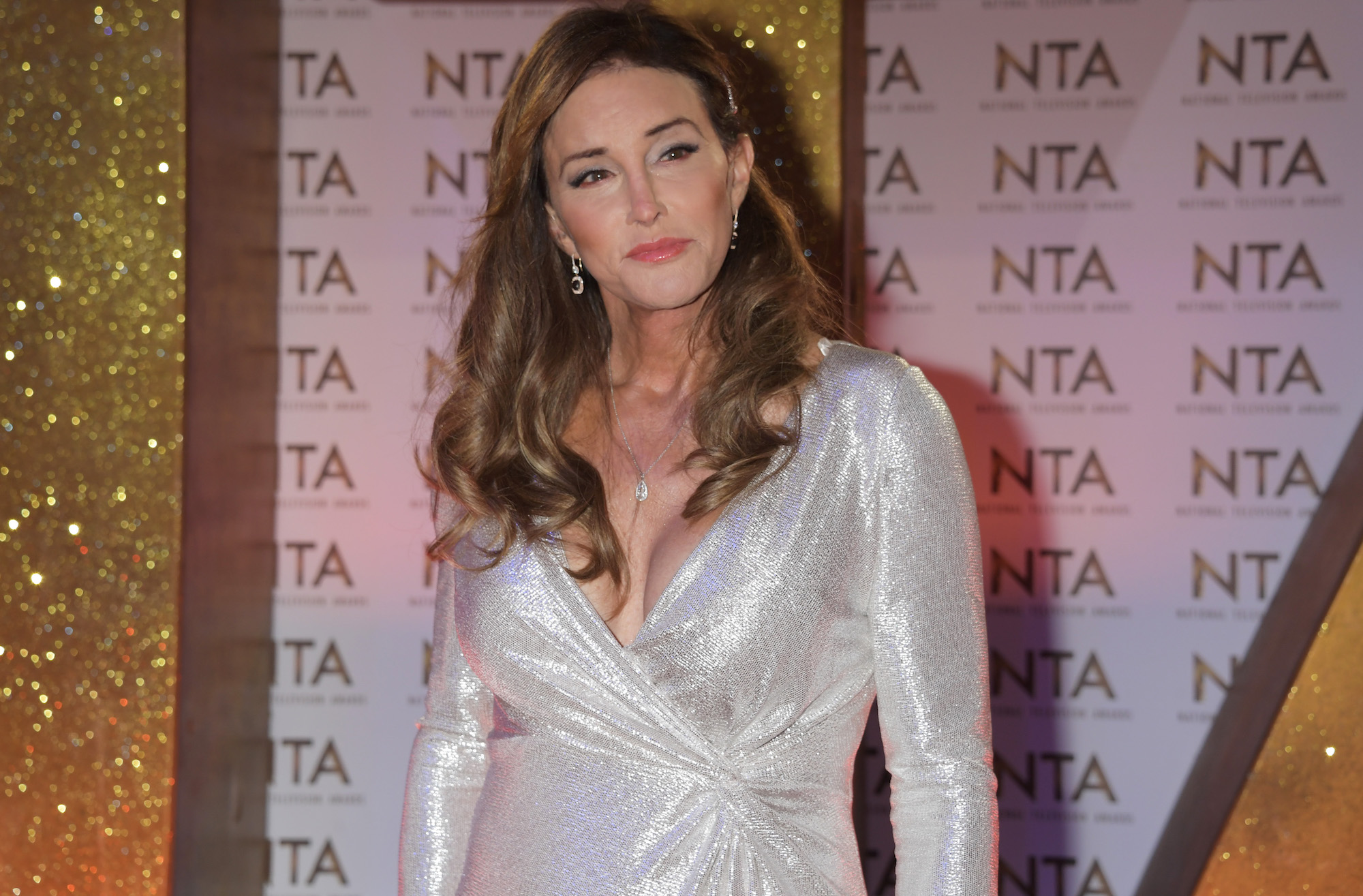 Caitlyn Jenner has been a vocal supporter of trans rights
Jenner has been highly visible for most of her life. As an Olympic athlete, Jenner made waves with a 1976 gold medal win. Later, Jenner would marry (and subsequently divorce) Kris Jenner, and the two would produce two daughters — Kylie and Kendall Jenner. This association with the most famous reality TV family in the world further boosted Jenner's visibility. When she publicly announced she was transitioning in 2015, her story captivated audiences around the globe. 
Since then, Jenner has harnessed her platform and reality TV experience to maintain her fame and influence. She starred in two seasons of her own reality show titled I Am Cait and published a memoir called The Secrets of My Life. Jenner has been unafraid to put some of her most vulnerable moments in the public eye, and her work has helped to provide visibility and acceptance for trans people. By doing interviews with people like vocal conservative commentator Tucker Carlson, Jenner has used her influence to draw attention to trans rights in places where they are normally not discussed. 
Caitlyn Jenner has faced criticisms for her work 
It's undeniable that Jenner has put her own life out there when it comes to being a visible and vocal supporter of trans rights. However, some critics say that Jenner does not do enough to recognize her own privilege. When it was revealed that Jenner had voted for Donald Trump, many members of the LGBTQ community balked. She later rescinded her support for Trump, but that hasn't stopped critics from pointing out the flaws in Jenner's approach to activism. 
Many believe that Jenner is too flippant about the realities that many trans individuals face who do not have her wealth, connections, and protection. While Jenner has been vocally supportive of her own journey and identity, critics want her to do more to speak out for people who have not had as many opportunities as she has. 
Caitlyn Jenner opens up about suicidal thoughts
Continuing her work to be vocal and open about her life, Jenner is appearing on the upcoming talk show Hollywood Disclosure with Serena DC. The very first episode is set to premiere on FYI on July 11, and Jenner appears as the guest willing to pull back the curtain on her public life and reveal the behind-closed-doors secrets. 
In the episode, Jenner opens up about her struggles with her identity and what it meant to reveal her identity to the world. Jenner talks about how she was trying to find little ways to be true to herself without going public, and she had surgery to remove her Adam's apple. Without her knowing, a photographer caught a picture of her as she left the surgery, and she knew that rumors would soon be making their way through the public sphere. "That night I couldn't sleep," Jenner admitted. As she paced the hallways worried about how the story would break, Jenner admits she thought that the "easy way" to handle it would be suicide. 
Thankfully, Jenner did not take that route, but she makes it clear on the show that the suicide and murder rates for trans individuals are much, much higher than the general public. Her decision to be open and vulnerable about these moments in her life helps shine a light on the issue and hopefully will help provide the support and awareness to save lives going forward. 
How to Get Help: You can call the National Suicide Prevention Lifeline at 1-800-273-8255; the Trans Lifeline at 877-565-8860; or the Trevor Project at 866-488-7386. Alternatively, consider using the Lifeline Crisis Chat at www.crisischat.org.