Caitriona Balfe Flays Denise McAllister in Twitter Feud About White Privilege
'Outlander' star got into a heated exchange with Denise McAllister on Twitter over a post about white privilege. Here's how the actress took down her Twitter troll like a savage.
Caitriona Balfe, along with her other Outlander co-stars, is using her platform to promote social justice, and she's not backing down from the internet trolls criticizing her. When blogger Denise McAllister came for her on Twitter about a post on white privilege, Balfe destroyed her with a series of epic responses.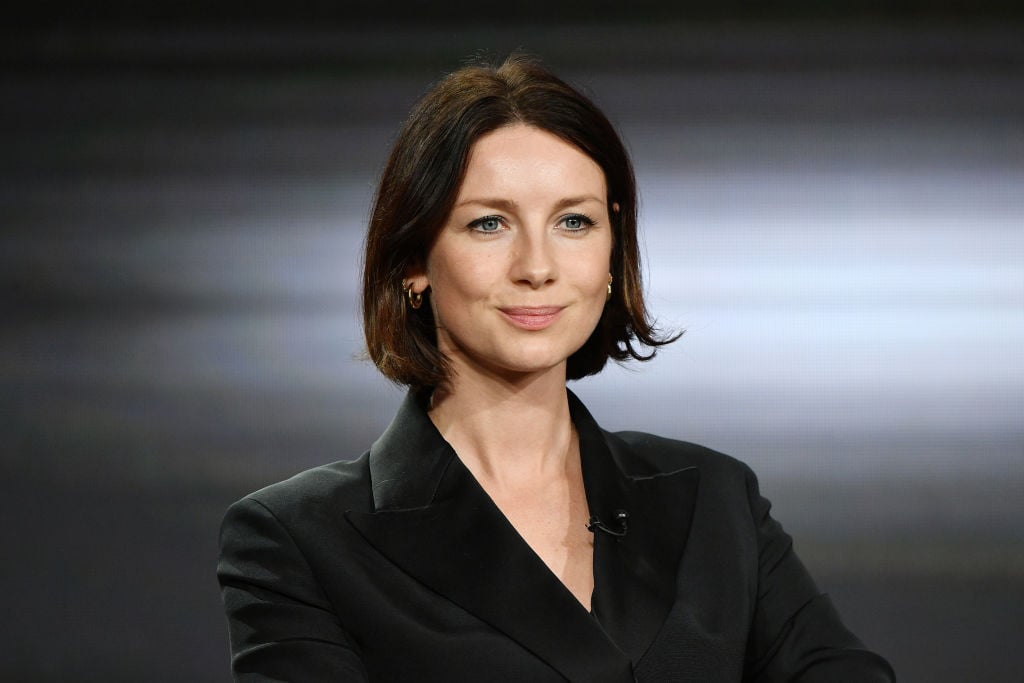 Who is Denise McAllister?
McAllister is a former contributing writer for The Federalist. In 2019, she was infamously roasted by Meghan McCain when she called the hosts of The View "delusional mental midgets" in a since-deleted tweet. "You were at my wedding Denise," McCain responded in a tweet that went on to become the meme of the year. 
The writer has been known to make inflammatory comments. In 2019, when journalist Yashar Ali commented on one of her posts, McAllister rebuked him with a derogatory statement about his sexuality. 
McAllister was working as a freelance writer for The Federalist at the time. But soon after she posted the remark, Ben Domenech, McCain's husband, and editor-in-chief of the publication, fired her. "In response to your many inquiries, we've spoken and Denise McAllister will not be writing for us at The Federalist any more," he announced in a tweet.
The Caitriona Balfe post at the center of the Twitter feud
On June 3, just days after the brutal death of George Floyd — the unarmed black man killed in Minneapolis Police custody — Balfe shared an article from Yes Magazine, titled "My White Friend Asked Me on Facebook to Explain White Privilege. I Decided to Be Honest."
In the article, Good Black News editor-in-chief Lori Lakin Hutcherson shares a Facebook conversation she had with a friend about white privilege. In the exchange, Hutcherson details her own personal experiences and offers perspective on what white privilege looks like. 
"If no one has ever questioned your intellectual capabilities or attendance at an elite institution based solely on your skin color, you have white privilege," Hutcherson writes, after detailing the questions she faced when she told people she was going to Harvard.
Balfe takes down McAllister in a heated Twitter exchange
After Balfe shared Hutcherson's article on Twitter, McAllister left a reply in the comments calling her a groveling leftist. Balfe immediately responded to her tweet and suggested she read White Fragility by Robin DiAngelo.
"I also suggest that maybe you stop looking to reconfirm your already entrenched biases and take this moment as a potentially positive learning moment," Balfe continued. "Good luck to you."
McAllister, who could not leave the issue alone, went on to suggest the Outlander star join her in a debate about white privilege. But Balfe clapped back and dismissed the blogger's demands as tone-deaf and unwarranted.
"Respectfully now is not the time for me to invest in white people's lack of understanding about their own privilege," Balfe replied in her tweet.  "It's time to listen to and understand the generations of disenfranchised and discriminated black voices. The fact you don't understand that proves the point!"
McAllister then suggested that Balfe is not as astute as she is when it comes to debating, pointing out she has a Master's degree and Balfe studied drama. "Trying to make people feel small so you can make yourself feel tall also underscores my point … keep talking," Balfe snapped back. "You just keep showing yourself up! Bye."
By now, you would think McAllister would have stopped responding, but she didn't. She accused Balfe of "adding to the conflict and inciting violence," and asked her to take the time out for a proper discussion — all while spelling her name incorrectly. 
"Firstly Denise if you want to debate with someone best start off with correct FACTS," Balfe wrote back." I've never said all white people are white supremacists BUT every white person is born into a specific white privilege. And yes I do have time but not to waste on continuing to talk to you."
"Oh and it's Caitríona ..!" the actress continued. "For someone with your high education maybe you could spell my name correctly."
Balfe shut down the conversation with that last final reply to McAllister, who continued to rant for some time. But this Twitter feud did prove one thing: Balfe stands up for what she believes in and has no problem taking down those who troll her for it.