'Californication': David Duchovny Admitted He Refused to Film Some Sex Scenes
David Duchovny is an actor, musician, and singer, who rose to fame for his portrayal of Fox Mulder in the iconic television series The X-Files. After becoming a star in the early '90s, Duchovny continued to work on his resume, continuously choosing roles that surprised his fans.
In recent years, Duchovny has been working on his musical hobbies and his books. But many fans still know and love him best for the groundbreaking TV series Californication, which ran on television from 2007 until 2014. 
What is David Duchovny best known for?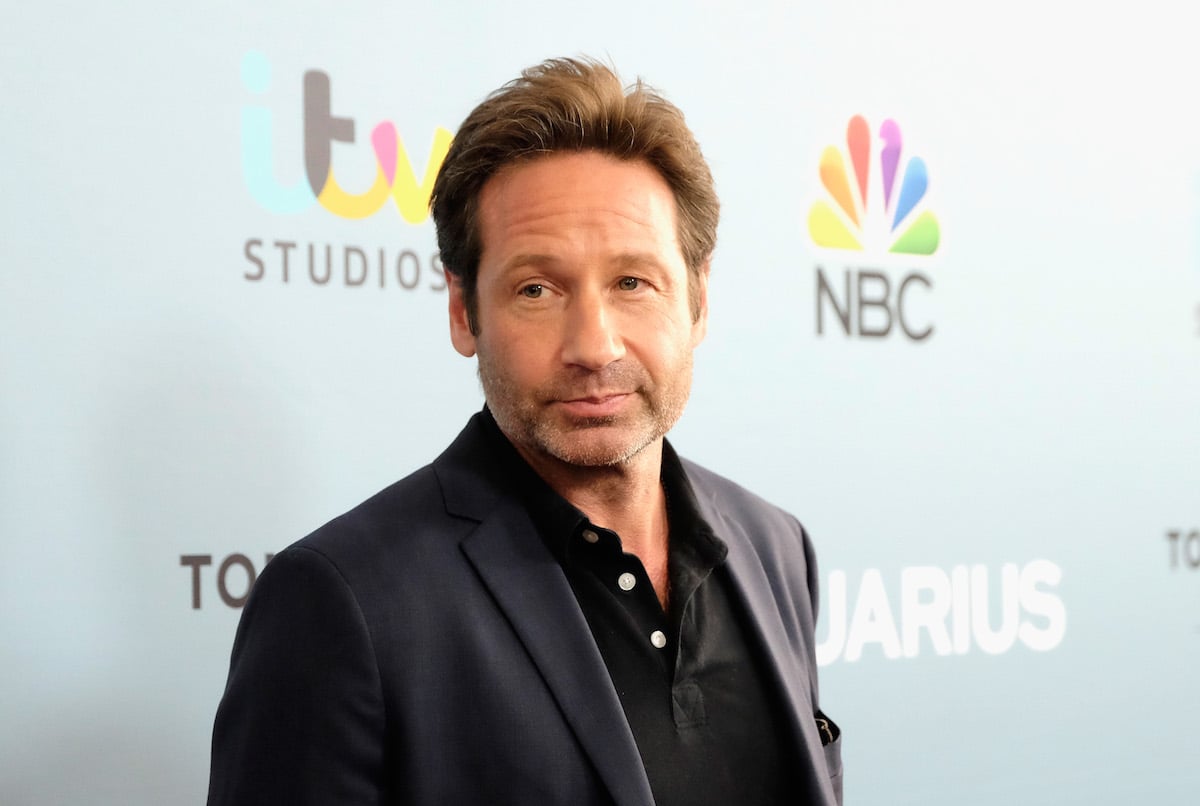 RELATED: Why Was 'Californication' Canceled?
Duchovny was raised in an intellectual family, and had a world-class education as a young man, attending Princeton University in the late '70s and early '80s. After he graduated from Princeton University, he went to Yale University, where he earned a Master of Arts in English Literature.
Although Duchovny was a talented writer and had published several pieces of poetry, he decided to pursue a career in acting, starting off by appearing in television commercials.
After a few small roles in movies, Duchovny was cast in The X-Files in 1993, a science fiction drama series that would serve as his big breakthrough. The X-Files became a huge cult hit, making Duchovny and his co-star, Gillian Anderson, a star. The series ran on television until 2002, but Duchovny has never left the character of Fox Mulder behind, going on to appear in two full-length movies and acting in several television events.
Still, Duchovny is well known for another popular television character — that of Hank Moody in the hit Showtime series Californication.  
David Duchovny received acclaim for his work in 'Californication'
RELATED: 'The X-Files': David Duchovny Wasn't a Big Fan of This Season 3 Episode
Californication debuted on television in 2007 and told the story of Hank, a troubled writer who moves to California in order to deal with a bad case of writer's block. Unfortunately, Hank's problems with womanizing and drug abuse cause issues not only with his girlfriend but also with their daughter and their circle of friends.
Duchovny received praise for his acting in the show, and he was nominated for multiple awards. Californication quickly made headlines for the raunchy sex scenes, many of which involved Duchovny's character, Hank Moody.
Still, Duchovny insisted that the heart of the show wasn't really about sex. "It's an adult comedy, but not in the X-rated sense," he stated in a 2010 interview. "I've never seen it as a show about sex. It's a light-hearted look at a man with inner conflicts and self-esteem problems."
Why did David Duchovny refuse to film some sex scenes in 'Californication'?
RELATED: Is 'The X-Files' Streaming? Here's How to Watch the Sci-Fi TV Show
As much as Duchovny loved acting as the character of Hank Moody, and maintained that Californication was really a comedy at heart, there were some sex scenes that made the veteran actor uncomfortable. In a 2014 interview with Rolling Stone, commemorating the end of the popular series, Duchovny revealed that there were some sex scenes that he flat-out refused to film: "There were a couple that I refused to film. Just even talking about them would be as bad as filming them."
Duchovny also opened up about some of the scenes that really got under his skin, stating "the most outrageous was when I "relieved" myself on the hood of a car, as revenge on Hank's rival for Karen's affection. There was fake feces and everything, and we were like 10-year-olds that day."