Call Me by Your Name: Armie Hammer Explains Why Timothée Chalamet Is 'Wonderful'
Call Me By Your Name is more than just a beautiful film. According to Armie Hammer, the movie can change lives. It has helped some people come out of the closet, while teaching others that it's perfectly okay to feel vulnerable in their love lives. Because of the movie's impact, Luca Guadagnino's film has garnered a cult following over the years, ever since its 2017 release. 
People have fallen in love with the music, the monologues, and the gorgeous cinematography. Yet what people keep coming back for the most is the relationship between Elio and Oliver. It is safe to say that none of the movie magic would be possible without Hammer and Chalamet's incredible connection. If it wasn't for these actors thinking the world of each other, who knows if we would get a movie as haunting as Call Me By Your Name? Keep reading to see why Hammer thinks Chalamet is 'wonderful.'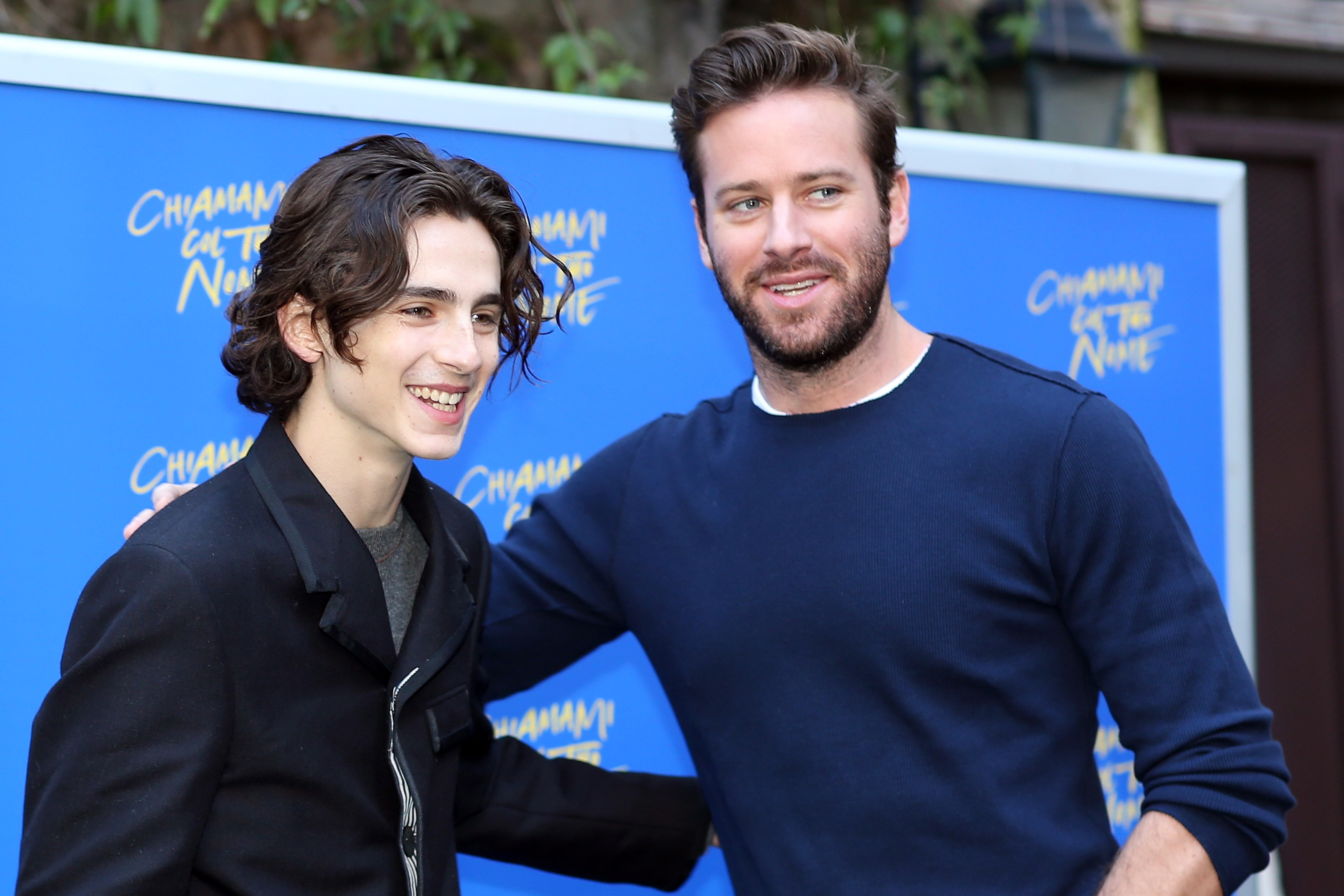 Armie Hammer and Timothée Chalamet are still friends
Fans of CMBYN can let out a sigh of relief. Even though Elio and Oliver don't end up together in the end, the real-life friendship between Hammer and Chalamet refuses to sever. It looks like neither of them will be wiping tears from their eyes while staring into a fire, as Sufjan Stevens blasts in the background. 
Anyone who follows the actors on their social media accounts will see that the two still keep in touch. Just recently, Chalamet responded to Hammer's hilarious Instagram post, where he dresses as Joe Exotic from Tiger King. Chalamet pleased CMBYN fans by commenting "hot face" emojis on Hammer's post.
Timothée Chalamet and Armie Hammer had chemistry from day 1
Chalamet describes his chemistry with Hammer as "Random luck of the universe." In an interview for Variety, the Beautiful Boy actor reveals that he had a "genuine bond" with his co-star from the very beginning. 
Elio and Oliver spend the majority of the film refusing to admit their feelings for one another. Yet despite Elio having his guard up throughout the first half of the film, Hammer thinks Chalamet is "unguarded."
In fact, the Battle of The Sexes actor thinks his co-star's "unguardedness" is a "gift to the world."   
He tells Vanity Fair,
"He's got like, a massive stage presence, and he's so comfortable. Timmy is…he is an incredible human being with such a rich and vibrant internal life that he wears so close to the surface. He is so unguarded, and it's almost like a gift to the world around him. Because he could very easily protect himself more, but he doesn't, and that's what makes him wonderful."   
Armie Hammer reveals Timothée Chalamet's hidden talent
In his interview with Vanity Fair, Hammer is asked if there is something about Chalamet that fans would be surprised to find out. So what is the LadyBird actor's hidden talent? You'll never suspect it. Hammer reveals that his Call Me By Your Name co-star is secretly a great rapper. Hammer gushes, "He's an excellent rapper. It's not even a joke…there are also videos of him rapping online. It's amazing, it's amazing."