The 'Call Me Maybe' Singer Is Actually Behind the 'Fuller House' Theme Song
There are some differences between the original series and its spinoff — the singer behind the theme song included. Although Netflix'sFuller House has a similar theme song to Full House, there's a new artist behind the performance. 
That's the same artist known for songs like "Call Me Maybe" and "I Really Like You."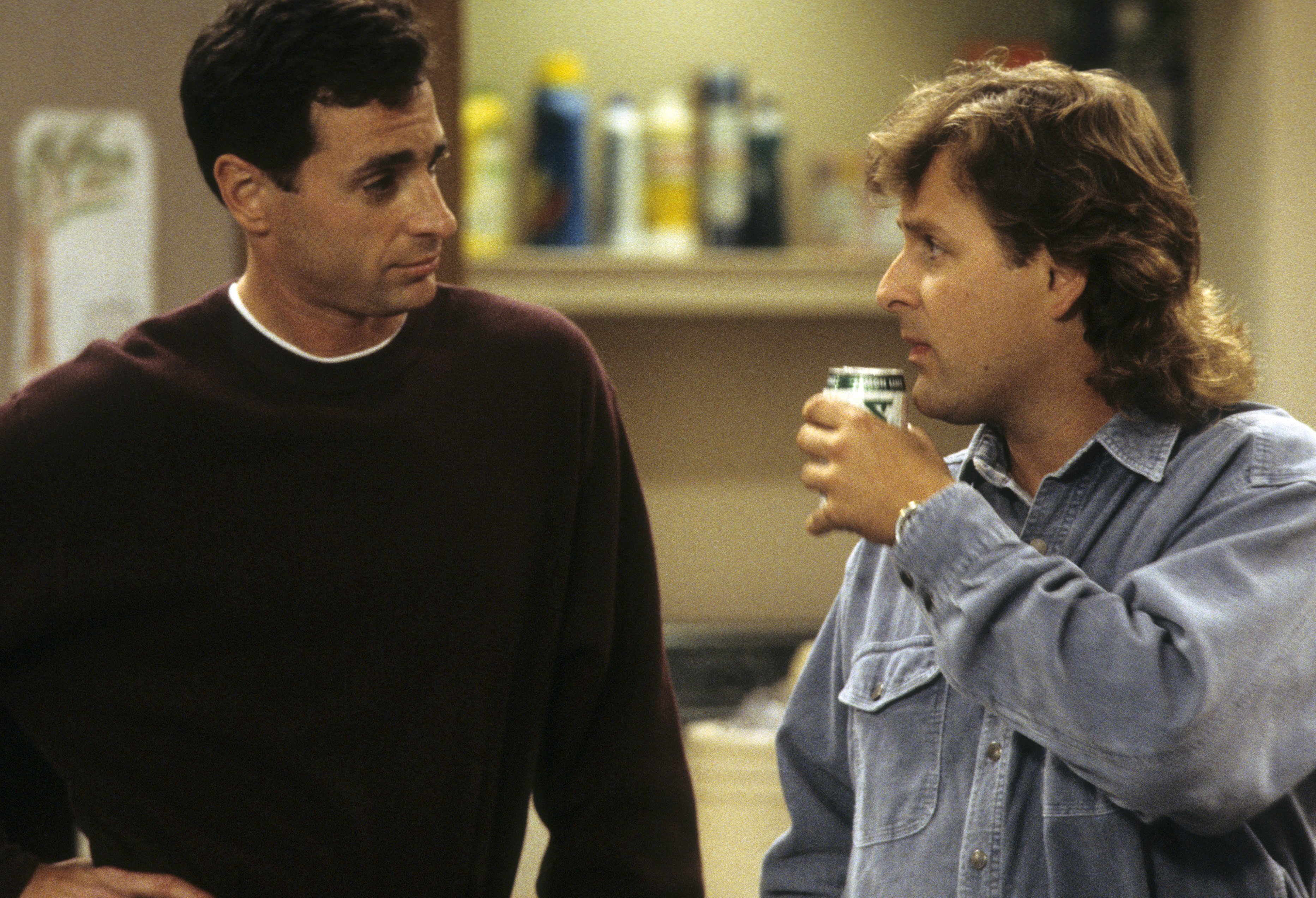 Netflix created a spinoff series of 'Full House,' titled 'Fuller House'
Everywhere they look, there's a heart and a hand to hold onto. Full House introduced fans to the Tanner family. Several seasons of this sitcom premiered prior to its finale in 1995. Years later, fans caught up with this chaotic, hug-obsessed family with the Netflix spinoff series, Fuller House. 
Instead of Danny Tanner, it was an adult DJ Tanner in charge of the San Fransisco home, where she lived with her sister Stephanie, best friend Kimmy, and their children. This series featured similar opening credits to the original sitcom, although there was a new artist behind the theme song. 
Who sings the 'Fuller House' theme song?
The theme song for Fuller House still features clips of the actors throughout the Tanner-Fuller home. Now, however, this theme song is performed by Carly Rae Jepsen, the artist known for songs like "Call Me Maybe" and "I Really Like You."
"Full House is essentially my childhood," Jepsen said during an interview with Rolling Stone. "It was my favorite TV show growing up… So I was offered this and wondering if it could fit into my schedule; I had a lot going on at the time. I remember my team thinking, 'I don't think you're going to have time to do this.'" 
"It was casually mentioned in one of those phone calls, and I said, 'What? We have to make time for this! I'll come in the middle of the night, whatever it is,'" she continued. "When I found out that Butch Walker was part of it too, that sealed the deal for me, because obviously, I admire what he's done and heard such great things that I was dying to get in the room and combine two things I was very curious about."
Who sang the 'Full House' theme song?
Jepsen's theme song was an adaptation of the original title theme, used in Full House. The original Full House theme song, "Everywhere You Look," was written by Jesse Frederick and Bennett Salvay and performed by Jesse Frederick.
Throughout this series, fans met the Tanner family and experienced some of life's greatest moments with them. DJ Tanner went to prom. Michelle Tanner had her first day of Kindergarten. Stephanie Tanner starred in an Oat Boats cereal commercial, (even though it was somewhat of a sore subject for DJ.)
Full House is available on Hulu. Episodes of this Netflix original spinoff series, Fuller House, are available on the streaming platform.