Cameron Diaz Makes Way More Money Than Husband Benji Madden
Cameron Diaz is one of Hollywood's most beloved actresses. Although she hasn't been active in the film industry for several years, choosing instead to remain under the radar, millions of fans all over the world still love her.
Diaz's partner, rock star Benji Madden, is equally private. Over the years, the two have managed to keep their relationship almost completely out of the spotlight, celebrating major milestones without press intrusion.
Still, fans remain incredibly curious about the ultra-private couple, and just how their wealth is distributed.
When did Cameron Diaz and Benji Madden get married?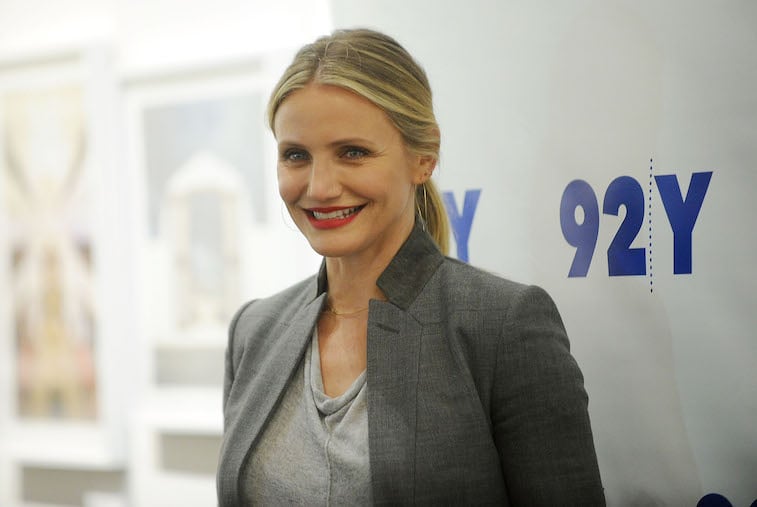 Cameron Diaz and Benji Madden first started dating in 2014, after being introduced by Madden's sister-in-law, Nicole Richie. Although the couple was spotted out and about on several occasions, they were shy about discussing their relationship. In late 2014, rumors started swirling that Diaz and Madden had gotten engaged.
The two were married in January 2015 in an ultra-private ceremony that was reportedly quite star-studded. Around the same time, Diaz took a significant step back from the spotlight, seemingly no longer interested in her Hollywood career.
It was widely reported that the two were trying to get pregnant so that they could start a family of their own. However, it wasn't until January 2020 that Diaz and Madden revealed that they were the proud parents of a newborn baby girl, named Raddix Madden.
They also stated, to no one's surprise, that they would not be sharing photos of their daughter. 
What is Cameron Diaz's net worth?
Born in 1972, Cameron Diaz is the epitome of a California surfer girl. Tall and blonde, Diaz appeared in some of the biggest films of the nineties and early 2000s. A few of her notable roles include There's Something About Mary, The Mask, Charlie's Angels, and Vanilla Sky. She also lent her voice to the role of Princess Fiona in the hugely popular Shrek series.
In 2014, Cameron Diaz announced that she would be retiring from acting and hasn't appeared in a notable film or television project since then. There have been continuous rumors of a comeback, but Diaz seems happy and content to be away from the spotlight. In spite of the fact that Diaz hasn't acted in a while, her net worth is an impressive $140 million.
What is Benji Madden's net worth?
Benji Madden is best known for the band Good Charlotte, that he formed with his twin brother, Joel Madden. Founded in the late nineties, Good Charlotte seemed to be everywhere in the early 2000s, their grunge-rock style perfect for the decade. The success of Good Charlotte enabled Madden to pursue other projects, and he has worked with a number of other artists and stars on various business ventures.
With a reported net worth of around $20 million, Madden is certainly a rock star success story.
Cameron Diaz and Benji Madden could be Hollywood's most private couple
Although Cameron Diaz and Benji Madden prefer to keep the majority of their relationship very private, they still step out in public from time to time. The two like to spend their millions on luxurious vacations, and in the summer of 2019, Diaz and Madden were spotted on a private yacht, enjoying a peaceful vacation in St. Tropez.
In the past several years, Diaz and Madden have also been seen enjoying romantic getaways all over the world. It seems as though the two prefer to spend their money on experiences, rather than material goods.
Their young daughter will certainly enjoy a happy and secure upbringing, and it seems likely that she will want for nothing.