Cameron Diaz Earned $40 Million from This Surprising $100 Million Hit
Cameron Diaz might be retired from Hollywood now. But during her career, she evolved into one of the highest paid female stars in the business. However, the star of such films as There's Something About Mary, Charlie's Angels, the Shrek franchise scored a particularly lucrative deal in the final years of her acting career. In fact, Diaz managed to earn $40 million from a single movie.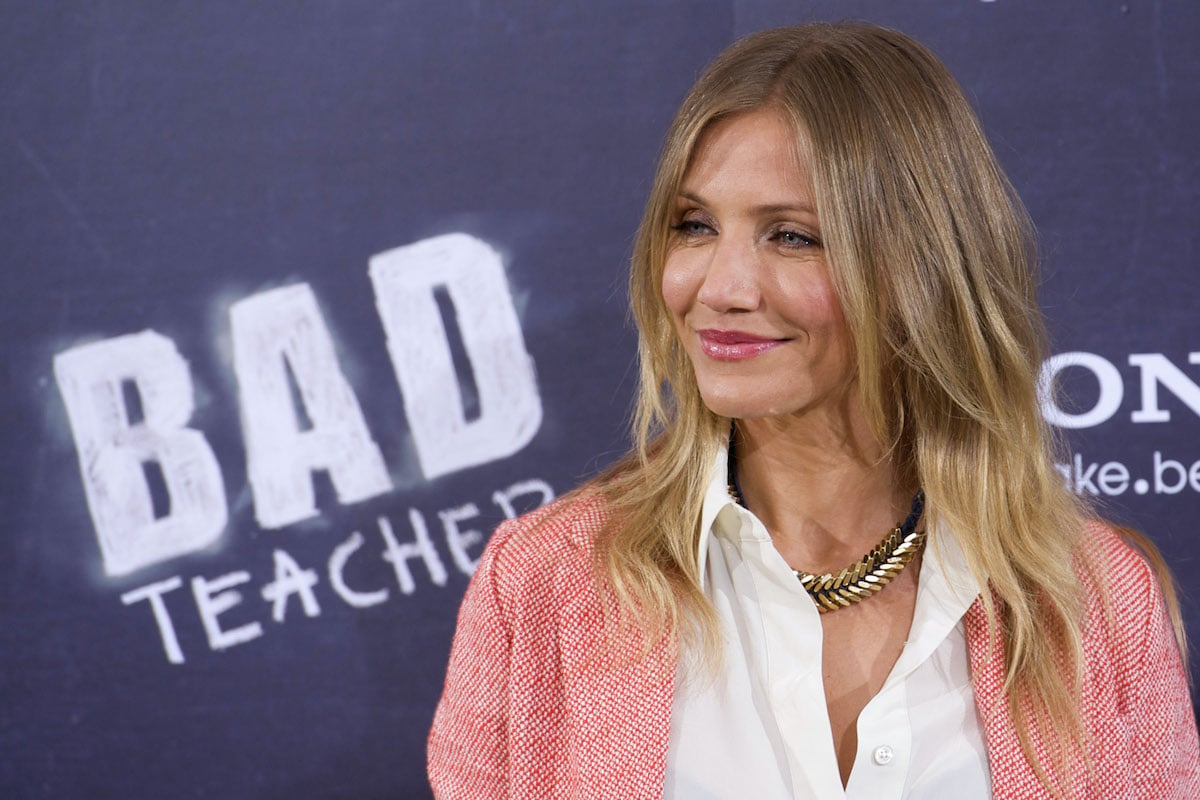 Cameron Diaz made her film debut in 1994's 'The Mask'
Before becoming an A-list Hollywood star, Diaz started her career as a model. She appeared in ads for Levi's and Calvin Klein. And in the early 1990s, Diaz even graced the cover of Seventeen magazine. But her career focus shifted to the big screen after she made her film debut opposite Jim Carrey in The Mask. That film turned into a blockbuster hit, and in the years that followed, Diaz gained steady work as a movie star.
The late 1990s/early 2000s saw her gain larger and larger roles in Hollywood. These include blockbuster hits such as My Best Friend's Wedding, There's Something About Mary, and Charlie's Angels. But Diaz also delivered critically acclaimed, awards-nominated performances in Being John Malkovich and Vanilla Sky. In the 2000s, she headlined hits like The Holiday, What Happens in Vegas, and In Her Shoes.
The actor landed an epic deal for 'Bad Teacher' in 2011
However, her role in 2011's Bad Teacher is the one that earned Diaz that hefty $40 million in profit. While the movie isn't among the actor's most critically acclaimed films, it did parlay a modest $20 million production budget into major success. According to Box Office Mojo, Bad Teacher earned $100 million domestically and $216 million worldwide. And Diaz got a significant chunk of that money, thanks to her contract.
A-list actors are often able to negotiate a percentage of box office grosses from their movies. For Bad Teacher, Diaz took this route, taking only a $1 million salary for her role. But after the movie's exceptional box office performance, she wound up earning roughly $42 million, according to Yahoo! Three years later, Diaz made her final big-screen appearance in the 2014 remake of classic musical Annie.
Why Cameron Diaz has since retired from the big screen
Diaz has been very open about her decision to walk away from Hollywood. The star simply chose to focus on other parts of her life she felt she hadn't been paying enough attention to. Among these, of course, was her 2015 marriage to musician Benji Madden and their daughter, born in 2019.
"Different parts of my life, whether it was my home, or every aspect, from finances to just the management of just me as a human being, not as Cameron Diaz," she said in a 2021 interview. "Cameron Diaz is a machine." With her life now more manageable, Diaz is now able to reap the benefits of her 20 years spent in Hollywood.