Cameron Diaz Opens Up About How 'RuPaul's Drag Race' Saved Her Life
We all have that one thing we can always count on to put us in a good mood. For some, it might be funny cat videos. For others, it may be a light-hearted movie. But for Cameron Diaz, her instant mood-booster is the Emmy Award-winning series, RuPaul's Drag Race.
Like many other well-known celebrities, Diaz is a big fan of the hit reality competition show and recently expressed her love for the series as well as the "fearless" queens.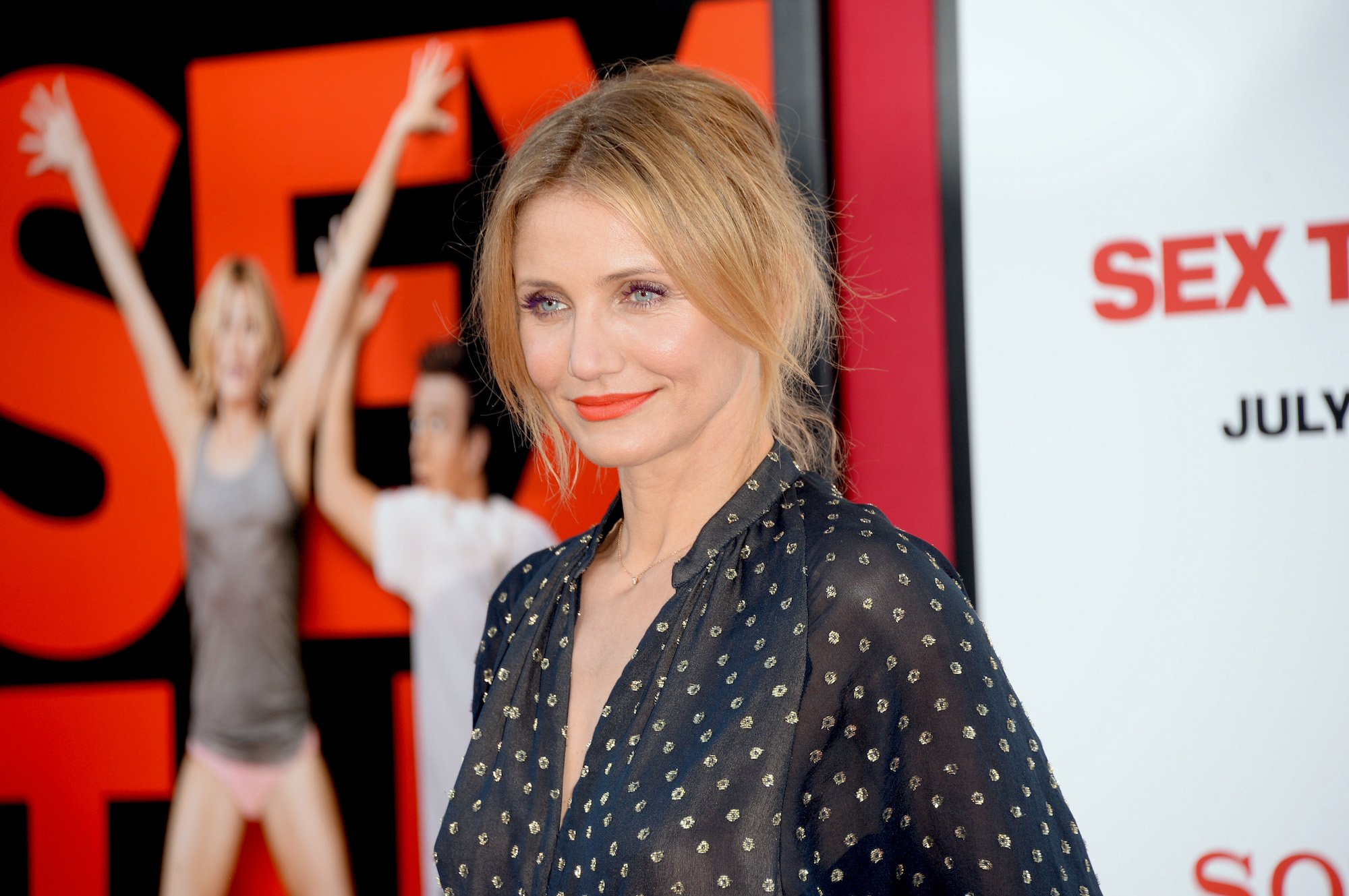 Cameron Diaz recently gushed about her love of 'RuPaul Drag Race'
During a Nov. 11 appearance on Everything Iconic with Danny Pellegrino with her business partner Karen Power, Diaz opened up about her love for RuPaul's Drag Race and the franchise's "fearless" contestants.
"Drag Race saved my life," she said. "As far as I'm concerned, drag is… I found it at a time when I felt really overwhelmed but he world."
Diaz shared that she first discovered the series last year following the death of her friend's father.
"I was flying home from a girlfriend of mine's, her father had passed away and I was coming home from being with her in Florida," she revealed.
"I watched three episodes on the plane. And for the first time in so long, I was laughing out loud," the retired actor continued. "I think it was season 11, the first three episodes, and my mind was blown! I went home and immediately started watching from season 1."
As she was binge-watching the rest of the seasons, Diaz admits that she was inspired by the queens' craft as well as their "fearlessness."
"These women, they are their truest form," she told Pellegrino. "Watching a drag queen be a drag queen, they're not making any apologies, they're taking so much risk, their art form is what's keeping them alive," she continued. "RuPaul's created this thing and been able to bring it to the world, without any apologies."
Diaz even shared a life lesson she learned drag queens, which is that: "We'll all be okay. We can adapt. We'll persevere, as long as we stay true to ourselves."
This isn't the first Diaz has spoken highly of RuPaul or his Emmy-winning series
Gushing about RuPaul and his award-winning franchise is nothing new for Diaz.
In April 2020, the four-time Golden Globe nominee called RuPaul's Drag Race her "true joy" and revealed that drag icon RuPaul is her spirit animal while speaking with makeup artist Gucci Westman.
The following month, Diaz confessed to being a major fan of the Emmy-winning series during an appearance at RuPaul's Digital DragCon.
"Hey everybody, hi! It's Cameron. I was so looking forward to my first DragCon ever," she said during the virtual event. "But I'm so happy we can all connect here virtually to celebrate you, my queens. I am such a huge fan and what you do brings so much happiness and joy to so many people."
Now that Diaz has joined the ever-growing list of Drag Race superfans, does this mean we'll be seeing her as a guest judge on an upcoming season? 
Fingers crossed we do!