Camila Cabello Revealed the Eerie Thing Shawn Mendes Does in His Sleep: 'It's Terrifying'
After brushing off years of dating rumors, singers Shawn Mendes and Camila Cabello became a couple in 2019. Publicly, the couple is known for their frequent PDA, and sleepy quarantine walks through Miami. Cabello recently revealed a private detail about their relationship, however. She explained that when Mendes is sleeping, he does something that terrifies her.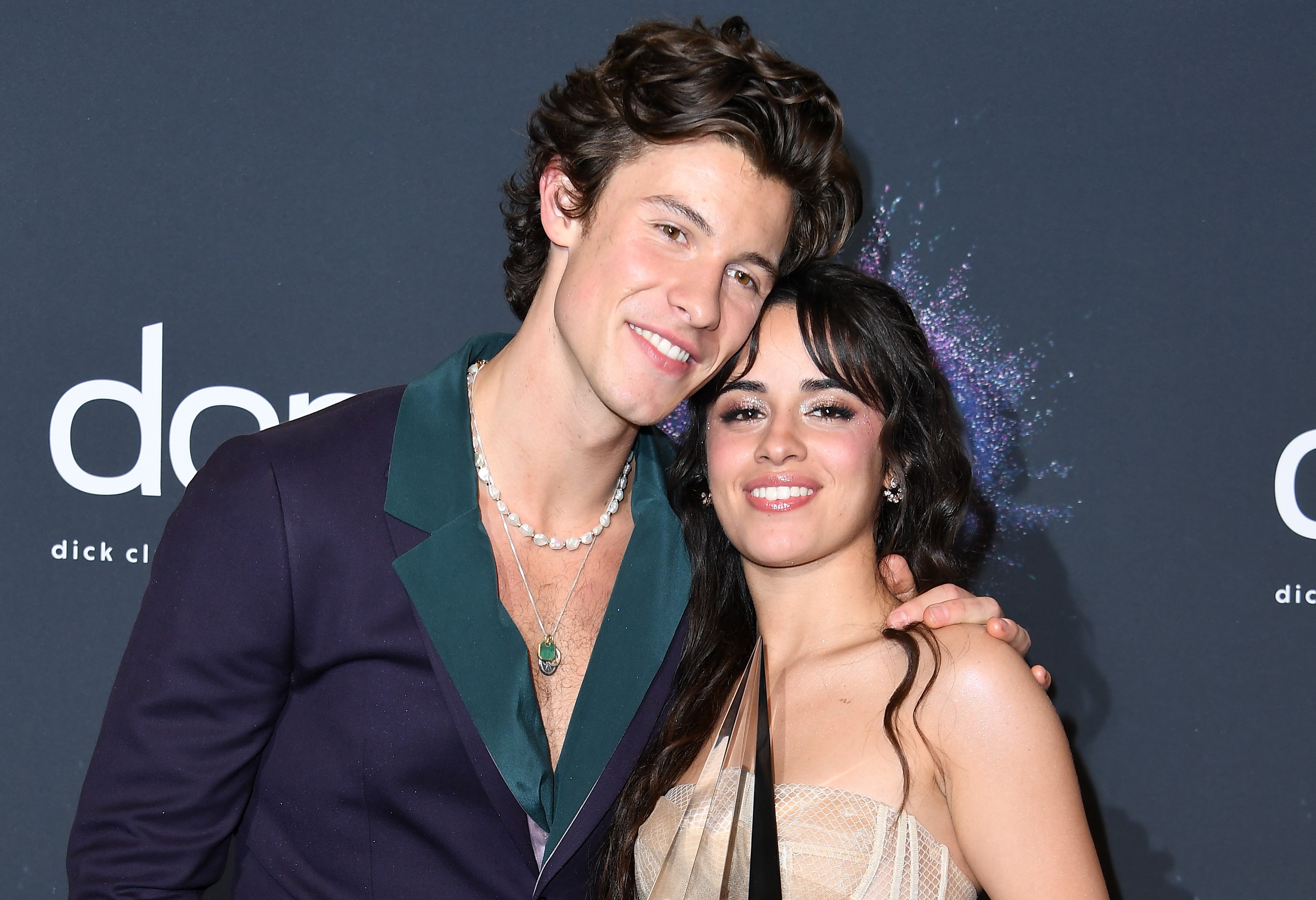 Camila Cabello and Shawn Mendes started dating in 2019
According to Us Weekly, Cabello and Mendes first met in 2014 when they toured with Austin Mahone. In the following years, Cabello and Mendes dodged dating rumors. These picked up in 2017, when the pair collaborated on the song, "I Know What You Did Last Summer." In 2019, they teamed up again for the single "Señorita." Soon after the song's release, the two confirmed that they were dating.
Since then, their relationship has blossomed. Though they faced rumors that their relationship was a publicity stunt, they've stayed together for two years. The couple also adopted a dog together. 
Cabello shared her boyfriend's 'terrifying' nighttime behavior
Though the couple is relatively private, Cabello recently shared a detail about Mendes' sleep habits. On The Late Late Show With James Corden, Cabello explained that Mendes frequently talks in his sleep.
According to her, Mendes typically falls asleep instantaneously, sometimes even mid-sentence. She'll stay up a bit later, reading or on her iPad. 
"I would be reading or something, and he would just start sleep talking, and it would scare the s— out of me," Cabello told Corden. 
According to Cabello, Mendes has always talked in his sleep, but the behavior became more pronounced during the coronavirus (COVID-19) pandemic. Cabello also revealed the first thing Mendes ever said in his sleep. 
"Babe! That. Feels. So. Good," Cabello said, jerking forward and speaking in a halting voice to imitate her sleeping boyfriend.
"Can you imagine somebody opening their eyes, looking at you, but you know they're asleep?" she asked Corden and the audience. "Can you imagine the terror of that? I would just be so scared. It's terrifying." 
Camila Cabello recently responded to rumors that the couple were engaged
In a different late-night appearance on The Tonight Show Starring Jimmy Fallon, Cabello responded to rumors that Mendes proposed. A picture circulated that appeared to show Cabello with an engagement ring on her finger. 
"No, guys," Cabello said before Fallon could even ask if they were engaged. "He has not [proposed]. And I am not engaged."
She followed up her statement with a joke: "I don't know what hand the engagement ring goes on."
Though the couple is not yet ready to take that step, Mendes told ET that they've talked about engagement. 
"If I'm not willing to talk about that stuff, then I kind of check out a little bit. I really think that when you know, you know," he said. "At the same time, I know we're really young, so I don't want to jump insanely fast, but I think when you find your person, you feel like you know that you found your person."