Why Camila Cabello's 'Cinderella' 2021 Was Sent Straight to Amazon Prime Video
Camila Cabello and Amazon Prime Video's 2021 Cinderella feminized the princess tale. Instead of falling hopelessly in love with Prince Charming, Ella has dreams of her own—to become an independent dressmaker.
Nevertheless, critics disliked the musical film. Is that the real reason why Sony sent the flick straight to Amazon Prime?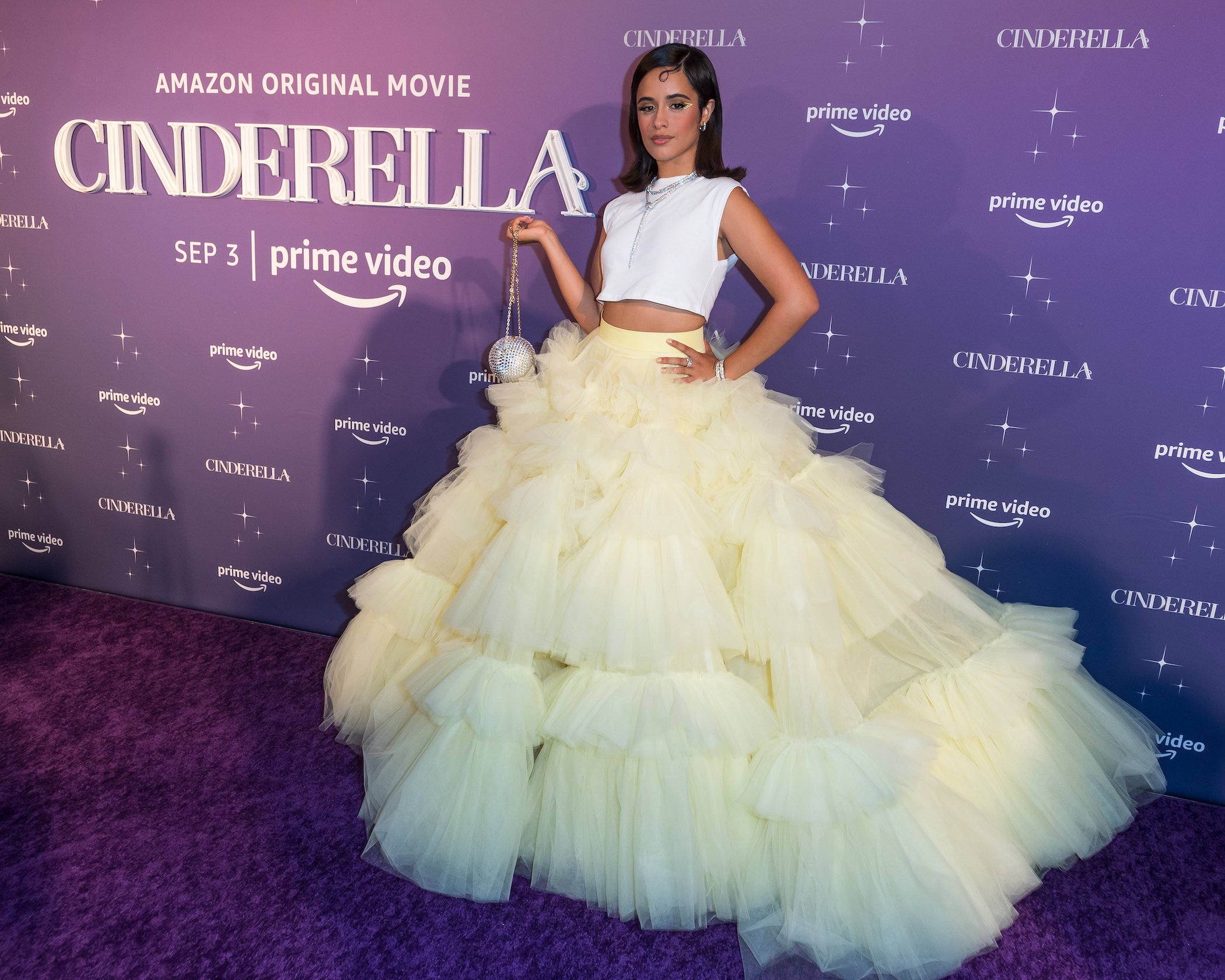 'Cinderella' 2021 is not a sequel to the 'Cinderella Story' movies
Many fairytale enthusiasts remember the 2000s Cinderella adaptations. After Ella Enchanted came out, several Cinderella stories enchanted young viewers. It all started with the 2004 Hilary Duff comedy A Cinderella Story. Rather than use the name Ella, Duff played Sam alongside Jennifer Coolidge's modern stepmother. Chad Michael Murray was Austin, aka the prince, and Regina King was the fairy godmother embodiment.
Fans recall the moment when Sam slams Austin for his behavior. Viewers thought the scene was an impactful learning lesson of self-confidence.
Later, Hollywood added Selena Gomez's Another Cinderella Story and Lucy Hale's A Cinderella Story: Once Upon a Song. All three cult classic films focus on Cinderella's aspirations: Sam is a Princeton University-hopeful, Mary is a talented dancer, and Katie is a gifted singer.
Cabello's 2021 Cinderella is not a direct sequel to the three films. It is a modernized musical rendition of the original fairytale.
Ella (Cabello) lives with her cruel stepmother (Idina Menzel) and aspires to open her own business. The stepmother rejected her own dreams. Now, she simply wants to marry off her daughters. "Fab G" (Billy Porter) sends Ella to the royal ball. When the prince meets Ella, she rejects the chance to become a princess. Fortunately, the prince's sister rises to her political goals.
The reason Camila Cabello's 'Cinderella' went directly to Amazon Prime Video
Overall, the film offers a brand-new take on the fairytale, a new soundtrack with classic hits and new originals, and a multi-talented ensemble cast. Nevertheless, critics disliked the movie.
According to Rotten Tomatoes, the film holds a Tomatometer score of 44%. The general review reads, "Flat performances and clunky dialogue make watching often feel like a chore."
The audience score is much higher: 71%.
Sony Pictures initially scheduled Cinderella to premiere in July 2021. However, Amazon Studios acquired the film. Sony did not confirm the reason behind this. However, some viewers assume the studio expected low ratings.
Even if that was Sony's initial fear, other movies skipped the theaters amid pandemic concerns. Sony and Amazon likely anticipated low theatrical box office numbers. Therefore, critical success was probably not the reason for a streaming release.
Several films went straight-to-streaming on Amazon Prime Video, Apple TV+, and others
Aside from the 2021 Cinderella, many U.S. viewers noticed that other films avoided theaters.
Paramount Pictures scheduled Chris Pratt's The Tomorrow War for Dec. 25, 2020, in theaters. Due to the pandemic, the film took Mission Impossible 7's July 2021 theatrical placement. Amazon Studios purchased the film in mid-2021.
Tom Hanks' Finch was rescheduled multiple times since October 2020. After Universal Pictures kept pushing its release, Apple TV+ bought the film. Finch wasn't Hanks' first streamed film: Greyhound was also released on Apple TV+.
Kevin Hart's comedy Fatherhood also overpassed theaters and streamed on Netflix in June 2021.
Since countless films canceled their theatrical premieres, the 2021 Cinderella followed suit. The pandemic ultimately caused the changes in debuts.