Camilla Parker Bowles' Gift to Kate Middleton Would Have Infuriated Princess Diana
Camilla Parker Bowles' gift to Kate Middleton on her wedding day was a direct call back to a pair of cuff links she gave Prince Charles.
Camilla Parker Bowles gave Kate, Duchess of Cambridge a special gift after her April 2011 wedding to Prince William. The gift represented Camilla and Kate's very unique positions as wives of future kings. Now, a new report claims the gift would have infuriated Princess Diana.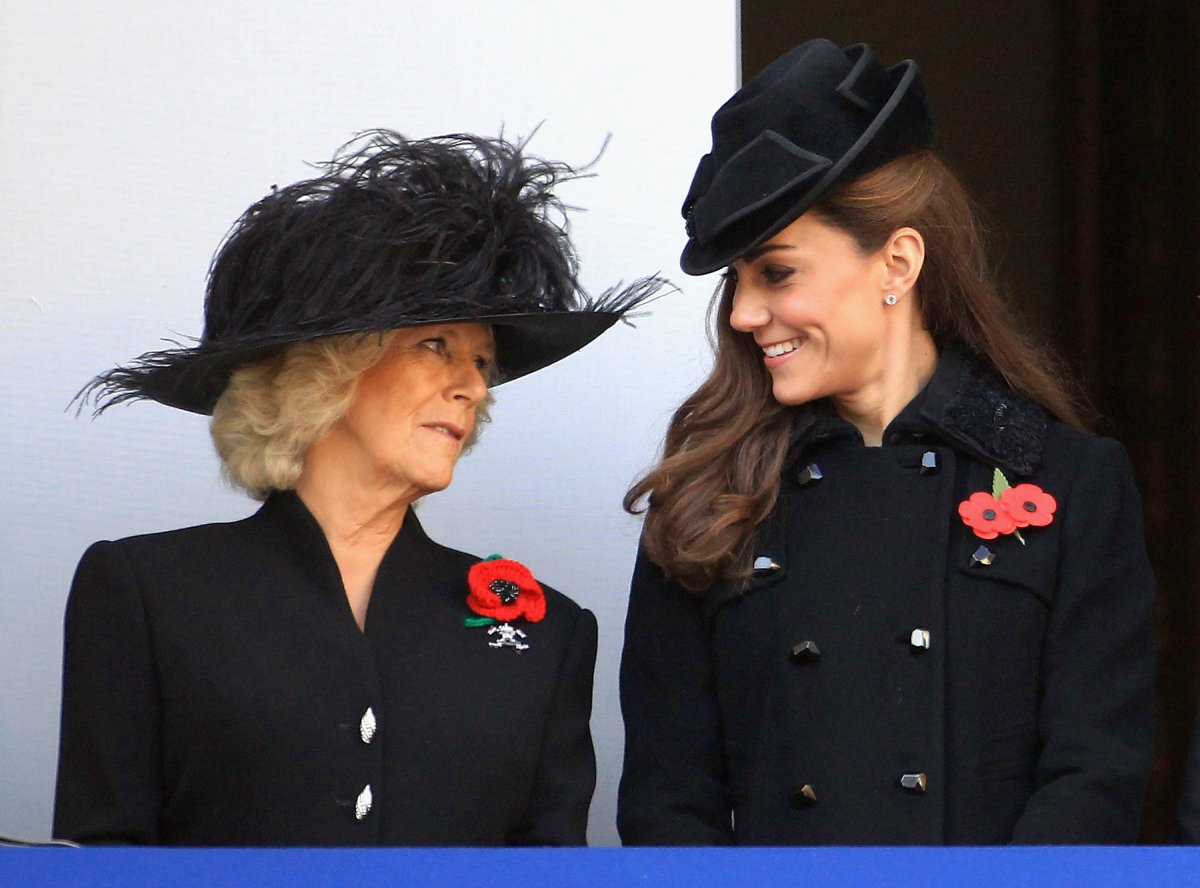 Camilla Parker Bowles tried to break up Kate Middleton and Prince William claims royal biographer
In his book Game of Crowns: Elizabeth, Camilla, Kate and the Throne, author Christopher Andersen claimed that Camilla wasn't a fan of Kate early in her relationship with Prince William. According to The Sun, the former Time magazine editor wrote that Camilla thought Kate had "lowly" roots.
This allegedly led to Camilla enlisting Prince Charles to help break up the young couple. She told her husband that Kate was "pretty, but rather dim." Anderson also claimed that Camilla became jealous of Kate. She thought she could eventually become a more popular royal if she married into the family.
Royal fans will remember that back in the early-to-mid 2000's, Camilla was working hard to repair her public image. After her affair with Prince Charles and Princess Diana's death, it took Camilla years for the majority of UK citizens to have a favorable opinion of her.
After dating on-and-off for years, it started to become clear that William would marry Kate. According to Express, when Camilla met Kate's parents, the Duchess of Cornwall didn't have anything kind to say about Kate's mother, Carole Middleton.
The Duchess of Cornwall gave Kate Middleton a special gift after she married Prince William
Despite their rocky start, Camilla and Kate's relationship has noticeably improved over the years. Just before Kate's wedding, cameras spotted Camilla and Kate grabbing lunch together.
At some point, the two royals bonded. It's possible they connected because they share the same unique position. Both of their husbands will one day sit on the British throne.
Journalist Ainhoa Barcelona once revealed in Hello! Magazine that Camilla gave Kate a special gift after her wedding. It was a personalized bracelet to welcome her into the family.
"Camilla presented Kate with a gold link charm bracelet that featured a disc engraved with both of their monograms — on one side, a 'C' for Catherine and a coronet, and on the other, a 'C' for Camilla and a crown."
While she is affectionately referred to as "Kate," Middleton is officially known as Catherine, Duchess of Cambridge. Barcelona says that the bracelet is one of Kate's favorites. The journalist says it shows the strong bond Kate has with her stepmother-in-law.
Princess Diana would have objected to Camilla Parker Bowles' gift
According to Express, the special gold bracelet with two C's would have frustrated Princess Diana. The underlying message may have brought up terrible memories from early in her own marriage.
As fans know, Camilla dated Charles before he married Diana. The People's Princess was extremely aware of this throughout her marriage. Five years after Charles and Diana tied the knot, he resumed his romance with Camilla.
Diana later claimed during interviews with biographer Andrew Morton that she knew from the beginning her marriage included a third person.
"On our honeymoon, cufflinks arrive on his wrists. Two C's entwined like the Chanel 'C.' Got it. One knew exactly," Diana revealed. "So I said, 'Camilla gave you those didn't she?' He said, 'Yes, so what's wrong? They're a present from a friend.'"
Princess Diana said that resulted in "a row" and "jealousy, total jealousy." She added that the two C's were a good idea. But, "it wasn't that clever."
Camilla's gift to Kate would have most likely reminded her of the cufflinks. But, Majesty Magazine editor-in-chief Ingrid Seward says that Diana would have loved Kate. She would have recognized how good Kate Middleton is for Prince William.