Camilla Parker Bowles' Great-Grandmother Alice Keppel Was Also a Mistress — to King Charles' Great-Grandfather King Edward VII
Camilla Parker Bowles is now the Queen Consort of the United Kingdom.  But as royal fans know, her relationship with King Charles III began as a scandalous affair. What's not so well known is that Camilla wasn't the first royal mistress in her family. Her great-great grandmother Alice Keppel was the mistress of Charles' great-great grandfather, King Edward VII.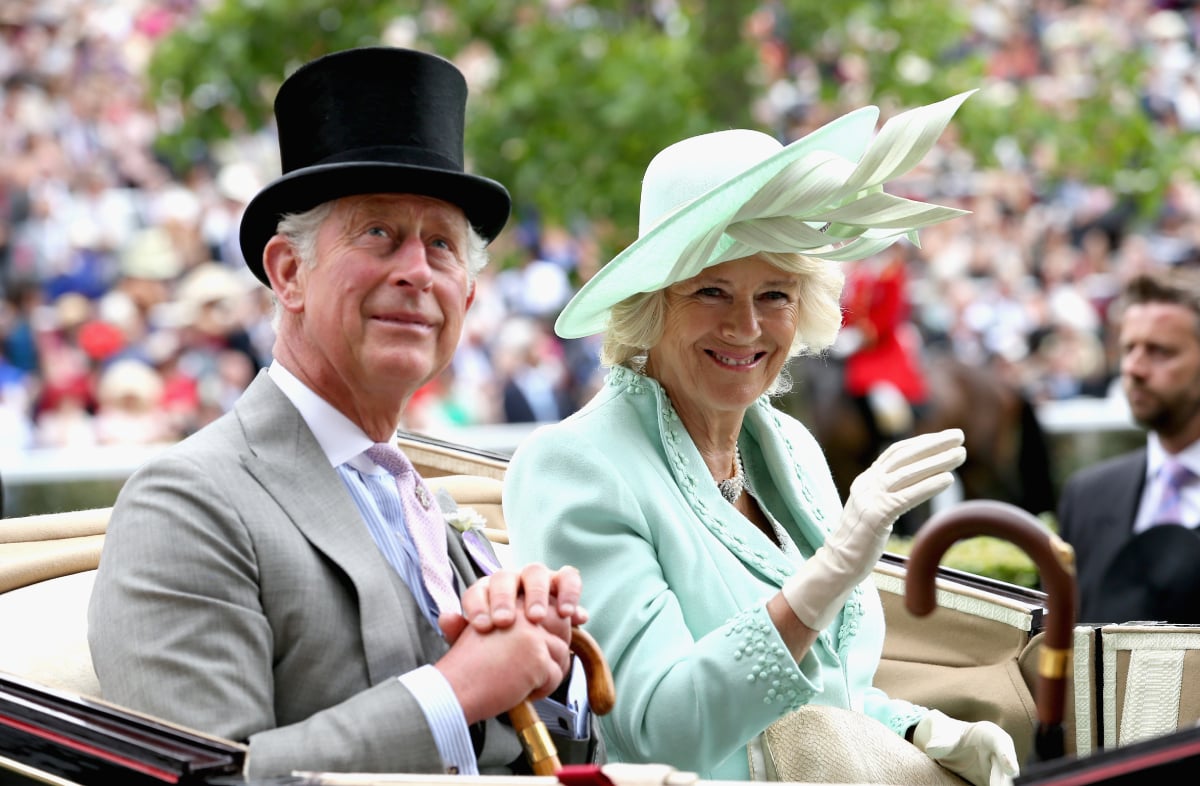 Camilla Parker Bowles' great-great-grandmother, Alice Keppel, was known as 'Freddie'
Sir William Edmonstone and Mary Elizabeth Parsons — members of the English nobility and direct descendants of the royal House of Stuart — welcomed their daughter Alice Frederica Edmonstone on April 29, 1868. Growing up a tomboy, her parents nicknamed her "Freddie" and the name stuck.
As a young woman, she became "flirtatious Freddie" because of her reputation with men in Victorian society. According to Town & Country, she was a "renowned beauty with chestnut hair, a pale complexion, large blue eyes, a small waist, and a large chest — and she wasn't afraid to use those assets to her advantage.
When Freddie married the dashing Lieutenant Colonel George Keppel at the age of 23, he didn't have the income to provide her with the lifestyle she was accustomed to. So, per Factinate, she targeted wealthy men to have affairs with. This is how she funded her lavish lifestyle — and it's also how she met Prince Albert Edward in 1898 when he was 56, and she was 29. 
Alice Keppel was the mistress of King Charles' great-great-grandfather King Edward VII
Albert was the Prince of Wales at the time, and he had his own scandalous reputation. Legend has it that he had affairs with dozens of noblewomen and actors all throughout England, with historians estimating he had at least 55 liaisons throughout his life.
Freddie's affair with the king lasted 12 years — from the time he was the Prince of Wales through his coronation as King Edward VII — and only ended when he died in 1910. The lengthy affair didn't hurt her marriage because George also had affairs. In fact, he would accommodate his wife's hookups with the sovereign by sneaking out of the house when the king would arrive.
George reportedly said that he didn't care about the infidelity in his marriage as long as "she comes back to me in the end."
Camilla Parker Bowles' great-great-grandmother was friends with King Edward's wife
Freddie made sure she was well-compensated by the king for her duties as mistress, as she was the last of an era when mistresses in the royal family were considered an acceptable role in the court
The king gave Freddie shares in a rubber company (equal to about $7 million today), created endowments for her, and promoted George to a high-paying job. Freddie was also friends with the Queen Consort Alexandra of Denmark and would often pick out gifts for her. She also had major political influence and would often act as a go-between for the monarch and his ministers.
How did Freddie manage to have a happy marriage, be the mistress of a king, and be a high-class hostess? According to her daughter Violet, Freddie had a gift of happiness and she "excelled in making others happy."
"She resembled a Christmas tree laden with presents for everyone," Violet said. 
George and Alice "Freddie" Keppel remained married until 1947 — nearly four decades after the king's death. She died on September 11 of that year at the age of 79. Two months later, George died at the age of 82.