Camille Vasquez Revealed Her Winning Tactic Was Using Amber Heard's Words Against Her
Johnny Depp's star attorney Camille Vasquez said that her winning tactic in his defamation trial was comparing the claims of Amber Heard to other witnesses and using her words against her.
Johnny Depp's attorneys — Camille Vasquez and Ben Chew — broke their silence following their overall win in his defamation case against his ex-wife Amber Heard.
Some trial-watchers have branded Vasquez the legal star of the trial thanks to her sharp cross-examination skills. And she disclosed her preferred tactic for that portion of the case was comparing Heard's claims to the sworn testimony of others.
Keep scrolling to see a few examples of Vasquez using Heard's words against her.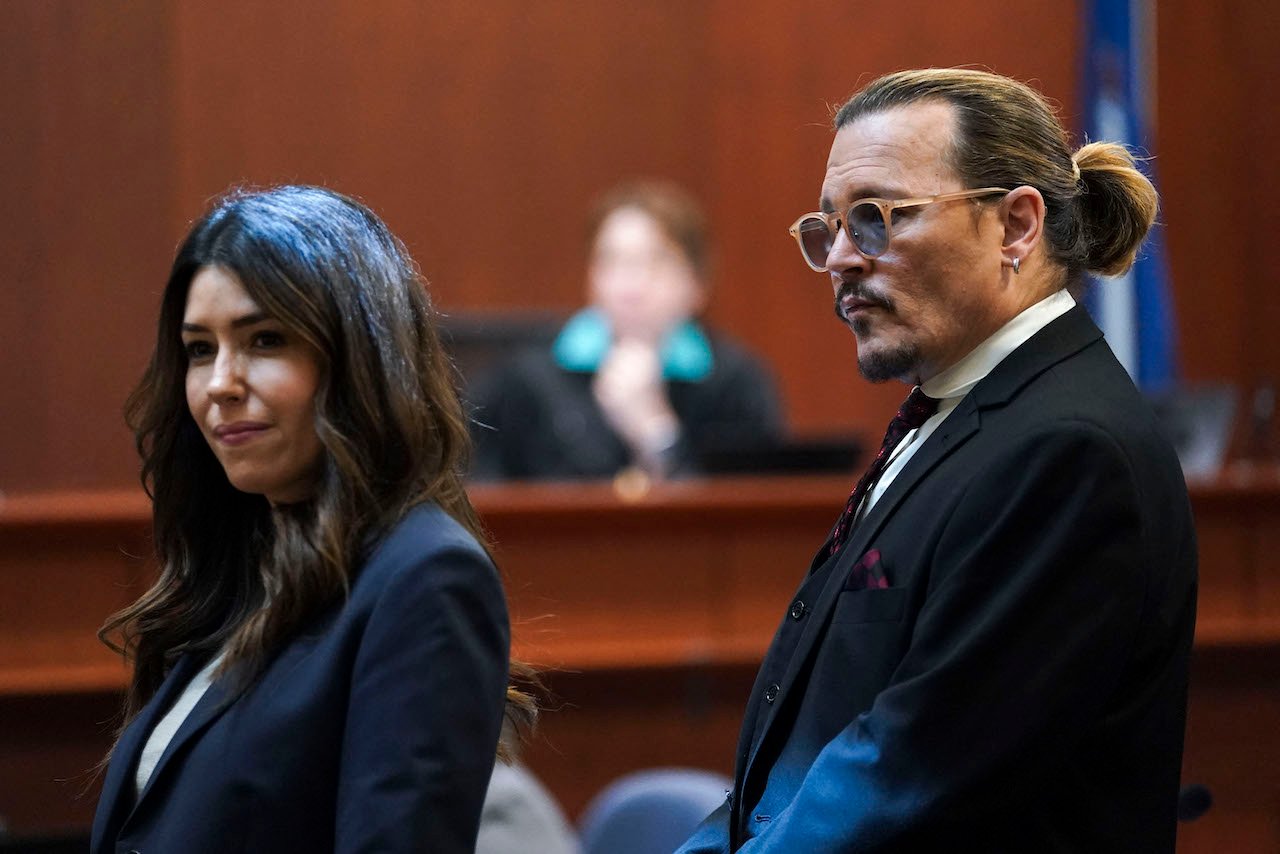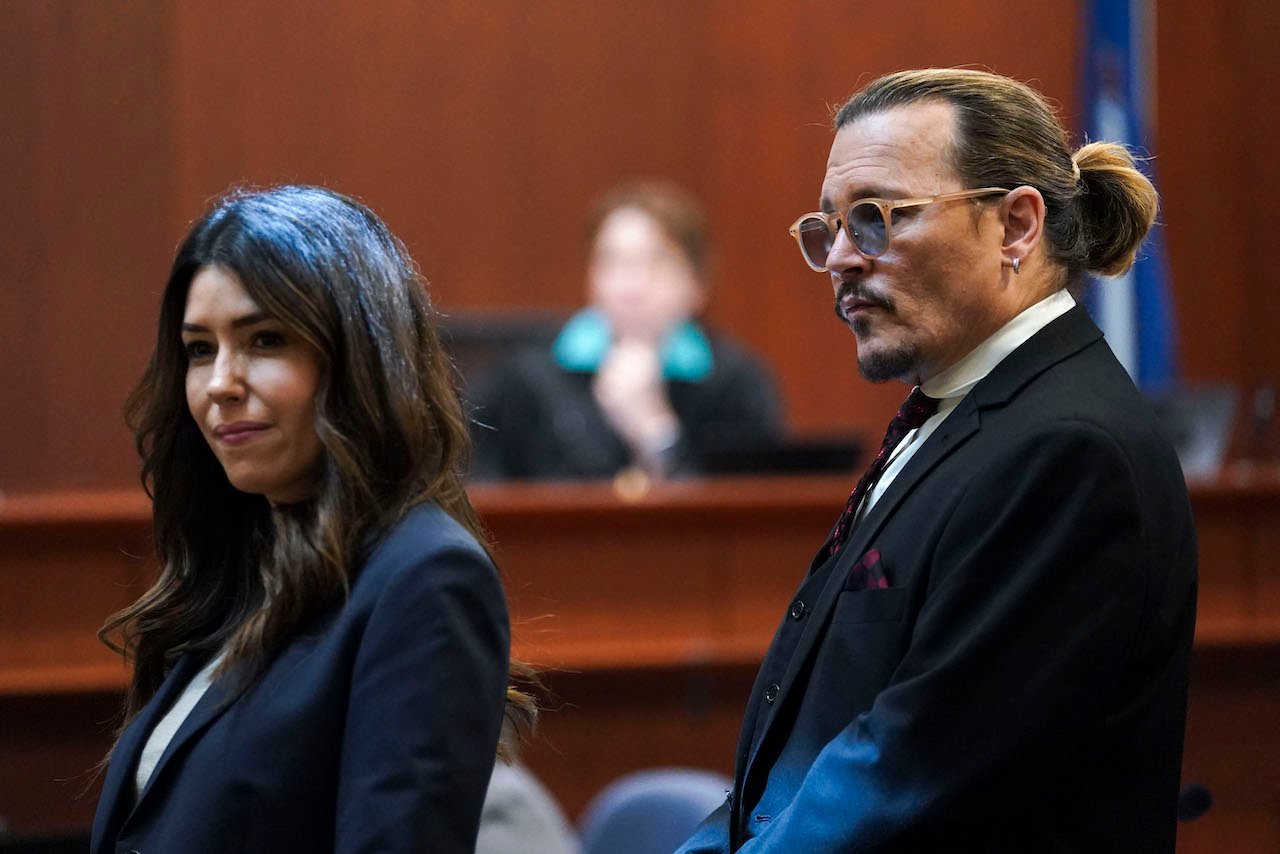 Camille Vasquez questioned claims made by Amber Heard about the alleged Hicksville incident
When Vasquez was up for cross-examination, she pointed to discrepancies in Heard's story compared to the testimony of other witnesses. For instance, Vasquez questioned her claim that a manager at a trailer park Depp once rented was mad about extensive property damage.
That manager, Morgan Night, came to testify. And he contradicted congruent allegations by Heard and her witnesses that Depp caused substantial damage to one of his properties during the Hicksville incident. He said he replaced a sconce, for which the actor paid a little more than $60.
Vasquez asked Heard what she had to say about that testimony by Night. She replied, "I'm not quite sure who that guy was or if he had any involvement in this. I know a lot of people have come out of the woodwork to be involved."
Heard then claimed she wasn't accusing anyone else of lying on the stand. But she also reiterated she didn't recognize "that man."
She later added, "But I don't fault him. He wasn't there, so how would he know?"
There doesn't seem to be any actual dispute that Night — who has shared more about the trial on Twitter — is the founder of Hicksville Trailer Palace.
Camille Vasquez questioned claims made by Amber Heard about alerting the press to her restraining order
While cross-examining Heard, Vasquez also compared her claims to the testimony of another witness, Morgan Tremaine. He worked at TMZ in 2016 when she filed for a temporary restraining order against Depp. And he said someone very close to Heard likely fed information to the outlet.
Tremaine claimed he knew that because he was instructed beforehand to send photographers to the courthouse when Heard filed for a restraining order. He was supposedly told that she would present bruises on the side of her face for pictures as she left, and she did.
Vasquez accused Heard of arranging for the press to be at the courthouse for a photo-op when she filed for a restraining order. Along with Tremaine's testimony, she pointed to the fact that the actor's publicist joined her that day as evidence of that.
"I'm a public figure," Heard rebutted. "I brought my publicist in case it blew up. In case."
Vasquez then directly accused Heard of arranging for the paparazzi to be there, as suggested by Tremaine. "Absolutely not," Heard snapped. "Why would I want that? What actual survivor of domestic violence would want that?"
Camille Vasquez questioned claims made by Amber Heard about how TMZ received an unflattering video of Johnny Depp
Tremaine also testified about a widely circulated video of Depp angrily slamming cabinets, sharing that it likely came from the Aquaman actor. Notably, TMZ now owns the copyright to that clip. And Tremaine explained they published it within 15 minutes of receipt after verifying it with the original copyright owner.
Furthermore, Heard testified she recorded that video on one of her devices. So from a legal standpoint, she originally owned the rights to it. But she denied knowing how that video ended up with TMZ. She even recalled she was on a flight when the outlet received and published the clip, seemingly ruling herself out as the sender.
"Just another liar on the stand?" Vasquez asked her about Tremaine's testimony, obviously unconvinced. And it seems the jury wasn't convinced either.
On a final note, in the wake of the verdict, reports emerged that Vasquez was promoted to partner at her law firm.
How to get help: In the U.S., call the National Domestic Violence Hotline at 1-800-799-7233 or text START to 88788.