The 'Camp Rock 2′ Bloopers Gave a Glimpse Into Demi Lovato and Nick Jonas' Friendship
For years after their Disney Channel stardom, Demi Lovato and Nick Jonas remained close friends. However, one blooper from the original movie Camp Rock 2: The Final Jam, showed just how adorable their friendship really was.
Here's what we know about these former Disney Channel stars and their friendship.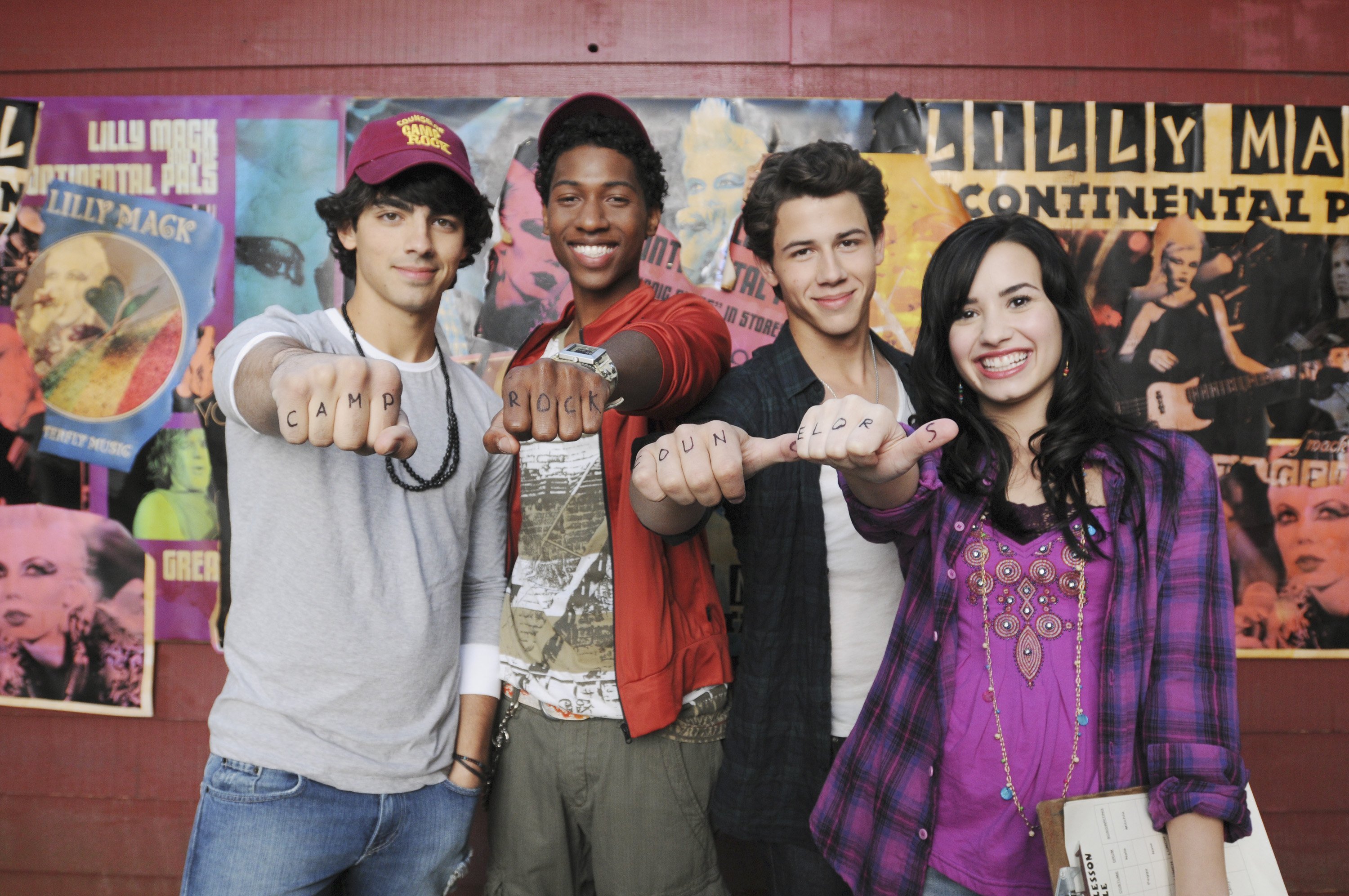 Demi Lovato and Nick Jonas were close friends for several years
In 2016, Jonas and Lovato celebrated their 10th year of friendship, even going on the Future Now Tour together. That same year, the artists appeared in a Carpool Karaoke segment together, singing along to songs like "Close," "Cake By the Ocean," and "Confident" with James Corden.
The YouTube video now has over 55 million views. It was there that Jonas and Lovato confirmed they never had romantic feelings for each other, but that's what made their friendship work so well.
"Well, for a couple of years there was the Joe and Demi romantic thing, so I'd be this emotional bridge for them," Jonas said during a 2016 interview with Billboard. "But she and I were productive — we'd write songs about it. We became even closer because it was never going to be [romantic]."
RELATED: It's a (Zoom) Party Get Down — The Cast of 'Sonny With a Chance' and 'So Random' Have a Reunion Over Video Chat
Demi Lovato and Nick Jonas starred in the Disney Channel original movie, 'Camp Rock 2: The Final Jam'
Prior to their stardom as musicians, these two worked together for several Disney Channel projects. They competed in the Disney Channel Games and sang for the "Friends for Change" campaign. They also starred in the original movie, Camp Rock 2: The Final Jam.
In this film, Lovato played the title character while Nick Jonas starred alongside his brothers, Kevin and Joe, as the rockers from the fictitious band "Connect Three." After the movie, some behind-the-scenes clips appeared alongside the credits.
One of those clips featured Joe Jonas, Nick Jonas, and Lovato. The blooper showed these actors trying the same scene for the third time. And then the fifth time. And then the ninth time.
With each take, Lovato and the other actors burst out laughing. During take 18, Nick Jonas started smiling behind Lovato. The actor started laughing again and playfully shoved the younger Jonas brother.
"Stop it," they told him while laughing. Nick Jonas shrugged, saying he didn't do anything. 
RELATED: Disney Fans Are Reminiscing Over the 'Disney Channel Games' and Other Throwback Specials
Demi Lovato and Nick Jonas, reportedly, aren't close friends anymore
Although their friendship remained strong several years after their Disney Channel days, around 2017, the two artists started to drift apart, according to Showbiz Cheat Sheet. The reason behind this separation is still unclear to fans.
Disney Channel originals featuring these actors, including Camp Rock 2: The Final Jam, Sonny With a Chance, and Jonas, are available on Disney's streaming platform. To learn more about Disney+ and to subscribe, visit their website.