Can Any of the BTS Members Cook? Kind of — According to 1 'Run BTS!' Video
They're talented singers and dancers, but can the BTS members cook? Here's what fans learned about this group from the series, 'Run BTS.'
These K-pop idols seem to be talented at everything. They can sing, dance, and rap, but some BTS fans are wondering if these idols can cook as well as they can perform. Thanks to one episode of their web series, the BTS ARMY has their answer. Can any of the BTS members cook? Here's what fans learned from a RUN BTS episode.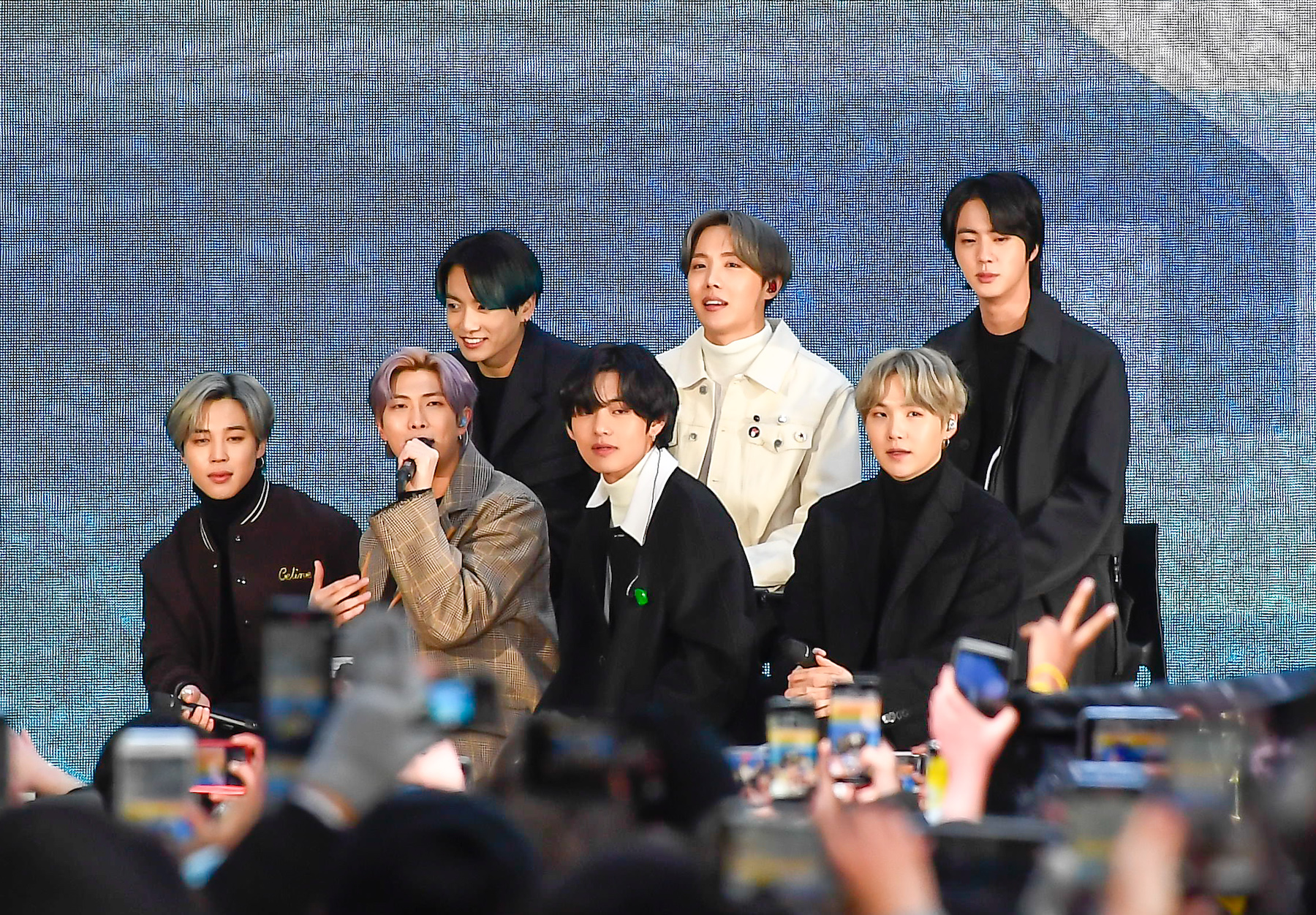 The BTS members often complete challenges for the series 'RUN BTS'
These performers may be physically separated from fans at the moment, but they're still connecting online, thanks to their web series, RUN BTS. Each episode, the BTS boys do a different set of activities, whether that be laser tag or creating a floral arrangement.
For one challenge, the K-pop idols showed off their best cooking skills, competing in teams for who can create the most delicious, and beautiful, meal for their fellow boy band members. It didn't exactly go smoothly for each group.
The K-pop idols cooked for one episode of 'RUN BTS'
For one episode of RUN BTS, the boys competed in a cooking challenge. Some of the members gave directions, while pairs were in the kitchen completing dishes. One group was comprised of singer Jimin and rapper RM. It took them a minute to get their aprons on, but once they were dressed, they were ready for the challenge. 
Jimin shouted out directions at RM, although there was a bit of confusion and even a container of utensils that fell. Once they changed jobs, RM gave Jimin directions to help finish their creation. After J-Hope tasted it, Jimin stated, "we don't cook for a living." Still, fans got a laugh out of their teamwork and cooperation.
The other group was comprised of two of the younger members, V and Jungkook, who had to cook up some pork with a few other ingredients. V and Jungkook wasted a little bit of time trying to find the soy sauce, tasting it a few times to make sure. 
Jin continued giving them directions for sugar and starch syrup, later telling them to peel and onion and grind some garlic. (It's not as easy as it sounds!) When it came time to plate, V brought over a few decorations to make their dish look nice. They even paid attention to where the chopsticks should go. 
Can the BTS members cook?
Some BTS fans figured out that Jin and Suga are both pretty good cooks. However, these idols have, understandably, been pretty busy recently. They premiered Map of the Soul: 7, and have been touring around the world prior to that. 
Fans can see Jin, as well as the other BTS members during their now-postponed Map of the Soul world tour. Music by BTS, including the recently released album, Map of the Soul: 7, is available on Spotify, Apple Music, and most major streaming platforms.