Can Guy Fieri's Son Hunter Become a Renowned TV Personality Like His Dad?
It can be fun to watch a Hollywood family dynasty grow. Whether it's the connections that help young stars follow in their parents' footsteps or simply that the talent runs in the family is a matter of debate, but it's clear that a lot of stars' kids end up famous in their own right.
Fans of the Food Network's star Guy Fieri are now looking ahead to the next generation and wondering if his son is likely to pick up the mantle of his famous father's cooking legacy. 
Fans are torn on whether Hunter Fieri is headed for TV fame or not. 
Guy Fieri has a love-hate relationship with viewers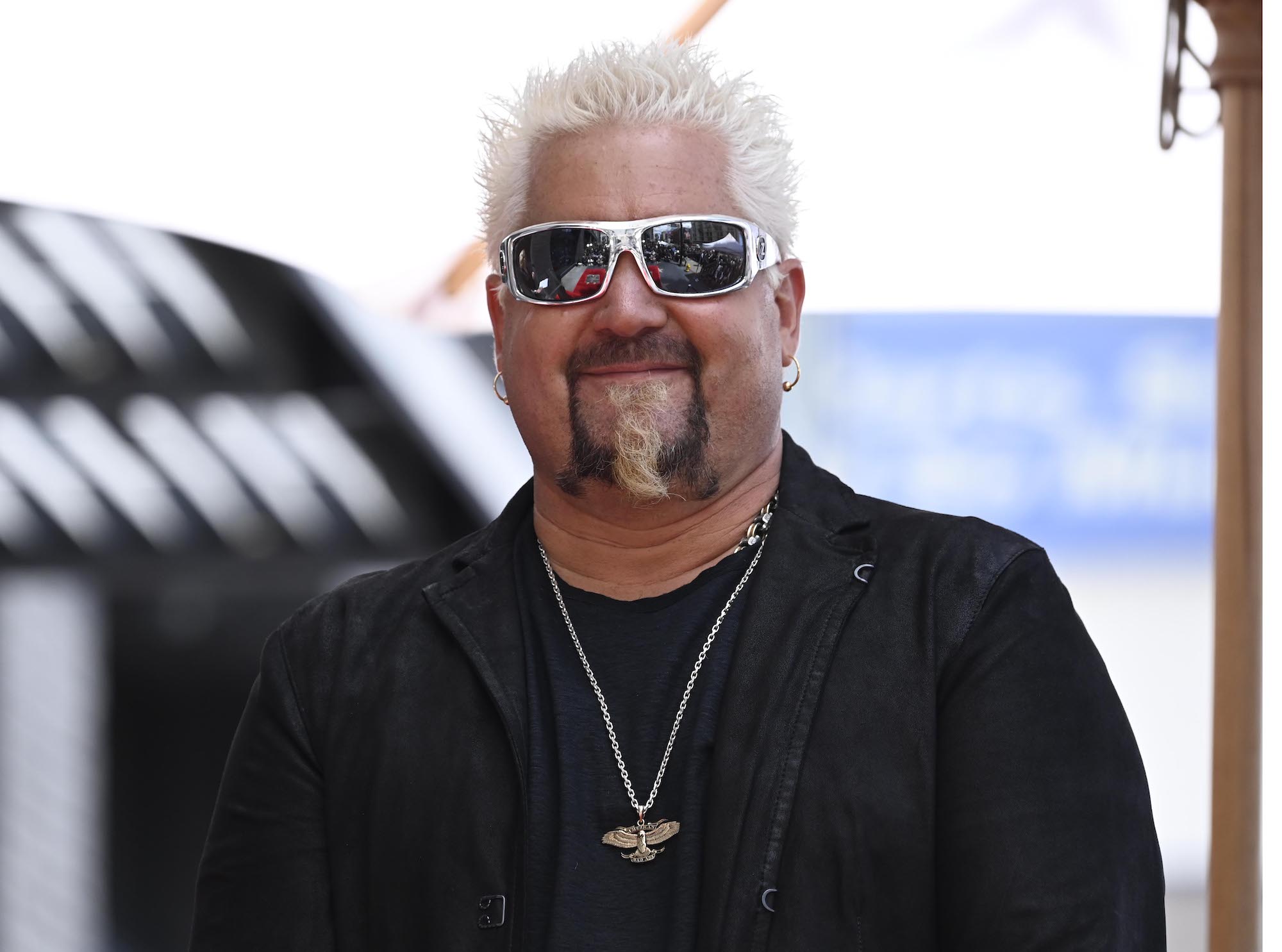 Guy Fieri found his love for culinary delights while studying abroad in France as a high schooler. His path to TV food fame was an unexpected one. He studied hotel management in college and worked in restaurants along the way. As he got more and more enamored with cooking and restaurant management, he ended up opening a restaurant of his own.
In 2006, he felt emboldened enough by his passion and success to enter the Food Network's competition for The Next Food Network Star. 
As a prize for winning the competition, Fieri was given his first show on the network: Guy's Big Bite. Since then, he has become one of the most famous faces on the network — as well as one of the most polarizing. S
ome fans are delighted by Fieri's over-the-top antics and bold personality. Even the ones who adore him, however, admit that he's better in moderation.
Meanwhile, there are plenty of viewers who see him as a sign of everything that's wrong with celebrity food culture. Love him or hate him, there's no denying that Fieri has been a driving force behind the Food Network's rise to the top of entertainment. 
Guy Fieri plays a persona on TV
While fans and critics alike most closely associate Fieri with his brash personality and flame-covered shirt, Fieri insists that the character he plays on the screen is just that — a character. Speaking with the host of the podcast The Sporkful, Fieri opened up about how much of his actual personality is masked by the performative expectations of his on-screen persona. In real life, he insists he's just an everyday guy trying to do right by his family and live a fulfilling life. 
He has been married to Lori Fieri since 1995, and the pair are raising two sons together. The boys are named Hunter and Ryder. Hunter, in particular, has been catching fans' eyes since he first appeared alongside his dad on the Food Network when he was just 10 years old.
Now that he's an adult studying hospitality, the connections between him and his famous father are too vast to ignore. Many believe that Hunter is on the path to taking on his father's on-screen legacy. 
Fans are torn on Hunter Fieri's future prospects
Some fans are excited to see Hunter Fieri step up into his dad's famous role as a television personality. While he is certainly not as bold and over-the-top as his father, many think that's exactly what makes him a great candidate to carry on the family name. He's got the talent and charisma without the grating qualities. 
Others are less convinced. In a Reddit thread on the topic, one commenter wrote simply, "Stop trying to make Hunter happen!"
Another added, "I groan every time Hunter is on…and his appearances seem to be multiplying. He just has no TV presence, I'm not sure why Guy is pushing this nepotism so hard."
Clearly, the jury is still out about whether Hunter will even take on this role. If he does, it looks like he'll likely have yet another thing in common with his dad — a torn audience made up of fans and critics alike.