Is It Possible for Princess Charlotte to Become Queen?
In the line of succession to the British throne, Princess Charlotte is behind her grandfather, her father, and her older brother. But is it possible for Princess Charlotte to become queen someday?
The line of succession to the British throne sounds complicated. But it gets much easier to understand once you know how it works. When Queen Elizabeth II dies — a morbid thing to think about, but something that will inevitably happen — the line of succession dictates that her son, Prince Charles, will succeed her to the throne. Once Prince Charles is gone, the crown goes to his oldest son, Prince William. And that's where things get interesting for Prince William and Kate Middleton's kids.
Is it possible for Princess Charlotte, the couple's second child, to become queen, a long time in the future? Here's what you need to know.
Prince George is third in line to the throne, and Princess Charlotte is fourth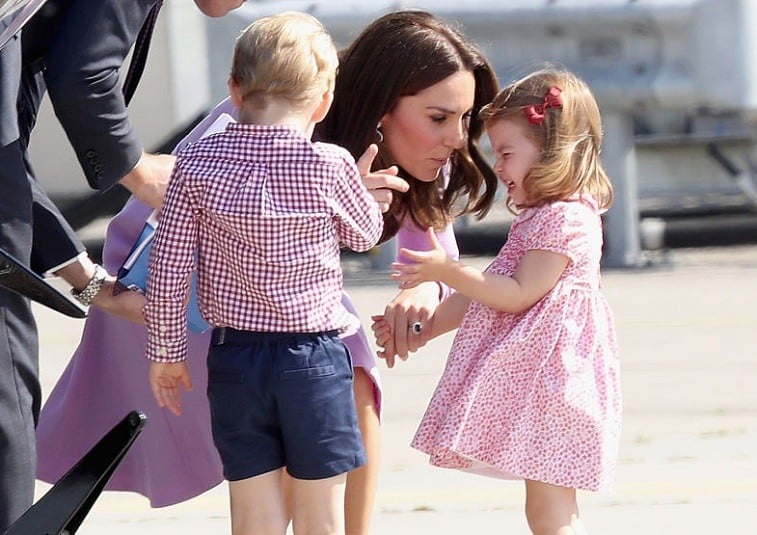 Prince Charles is first in line to throne, and Prince William is second. Then, the line of succession continues to William's children (sorry, Prince Harry). Prince George is third in line to the throne, Princess Charlotte is fourth, and Prince Louis is fifth. The fact that Princess Charlotte retained her spot even after Prince Louis was born represents quite a departure from the norm.
As The Smithsonian Magazine notes, for hundreds of years, the laws of succession to the British throne have followed male-preference primogeniture, which places all brothers ahead of their sisters in line for the crown. Charlotte is still preceded by her older brother, George. But in 2011, the leaders of the Commonwealth agreed that birth order, not gender, should determine the order of succession. And in 2013, Parliament passed the Succession to the Crown Act. So Louis didn't take Charlotte's place.
Theoretically, Princess Charlotte could become queen
Because she's fourth in line to the throne, Princess Charlotte isn't far from the crown. And she could end up queen. But most of the royal family probably won't hope for it to happen. When Queen Elizabeth II dies, Prince Charles will become king. Then, when Charles dies or becomes otherwise unable to rule,  it will be Prince William's turn. And when William's time on the throne is over, then the crown passes to Prince George. Then comes Princess Charlotte.
In other words, it would only be when Prince Charles, Prince William, and Prince George have all either passed away — or encountered circumstances in which they are unable to fulfill the duties of the sovereign — that Princess Charlotte would become queen. But still, Princess Charlotte has a narrow window in which she could become queen. As Romper points out, any children of Prince George's would jump ahead of Charlotte in the line of succession — just as George, Charlotte, and Louis bumped Prince Harry farther down the line.
We may not have another British queen for generations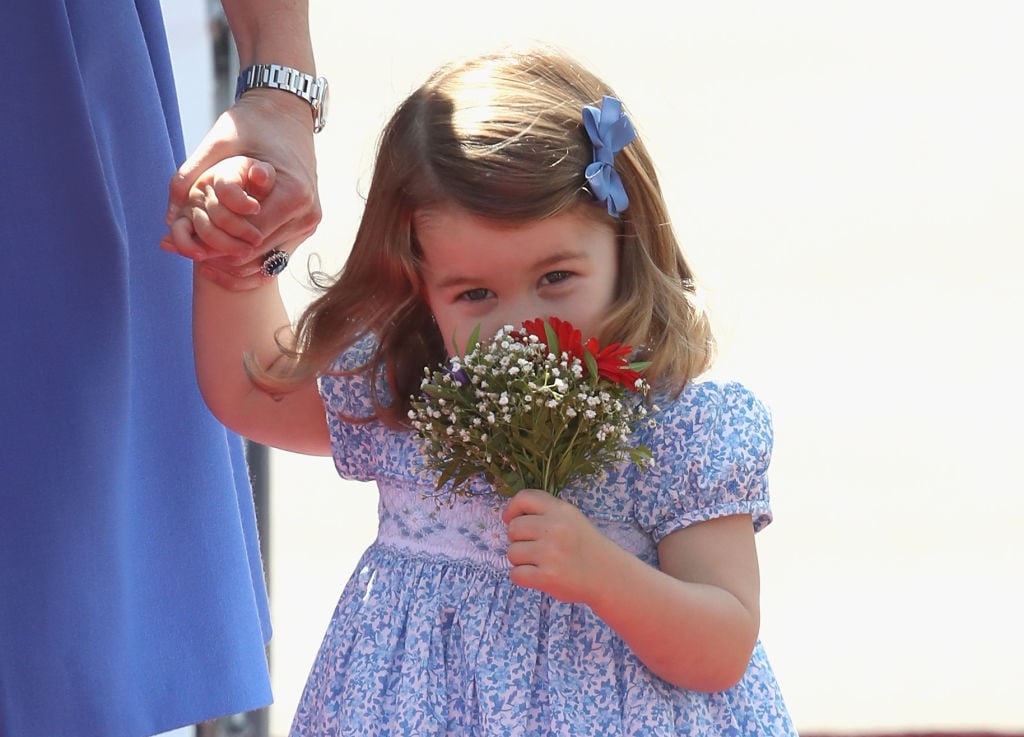 Queen Elizabeth II is the longest-reigning monarch in British history. And many people can't remember a time when the queen wasn't on the throne. But if you look at the royal family tree, you'll notice something striking. It's not particularly likely that we'll see another queen for at least a few generations. The Washington Post reported at the time of Prince George's birth that "If this newborn lives to be as old as Elizabeth II. . . then even if his first child is a daughter, it could be nearly a century before there is another British queen."
Unless something "dramatic and unforeseen" happens, it's not likely that Princess Charlotte will become queen. The Post notes that "the next three generations of heirs are all men" in the United Kingdom. "Unless something significant changes in the royal line, the United Kingdom will not have another queen for at least these three generations, possibly more if Monday's newborn has a son as his first child."
Princess Charlotte could become Princess Royal
Even if she doesn't become queen, Princess Charlotte might end up with a high-profile title change. When Prince William becomes king, Charlotte could become Princess Royal, a title that can be bestowed on the eldest daughter of the monarch. Queen Elizabeth II gave the title to Princess Anne, Charlotte's great aunt, in 1987. Even when Queen Elizabeth II passes away, Princess Anne will hold the title for the rest of her life. So Charlotte can't get the title if Anne is still living.
But because Prince William and Prince Harry received titles as dukes on their wedding days, some people think that Charlotte won't become Princess Royal at all. Instead, she could become a duchess on her wedding day, thanks to Charles or William or whoever is monarch when Charlotte gets married.
Read more: Why Is Kate Middleton Not Called a Princess, But Princess Diana Was?
Check out The Cheat Sheet on Facebook!