Can You Watch 'The Haunting of Bly Manor' if You Hate Horror? It's Not What You Might Expect — No Spoilers
Even if you've only spent a little bit of time on Twitter or the internet the past couple of weeks, you've definitely come across news that The Haunting of Bly Manor dropped on Netflix. It's the highly anticipated sequel season in The Haunting anthology from Mike Flanagan. The Haunting of Hill House, which was the first season, was such a hit and so it's not a surprise that there has been a lot of comparisons between the two seasons since Oct. 9.
However, The Haunting of Bly Manor is no Hill House, nor does it try to be. So if the first season scared the confetti out of you or you just don't like horror in general, you might still enjoy this season. 
Also, there are NO SPOILERS here! Just answers to whether or not The Haunting of Bly Manor is doable for non-horror fans. Although, if you haven't seen The Haunting of Hill House, don't go further. 
What is 'The Haunting of Bly Manor' about?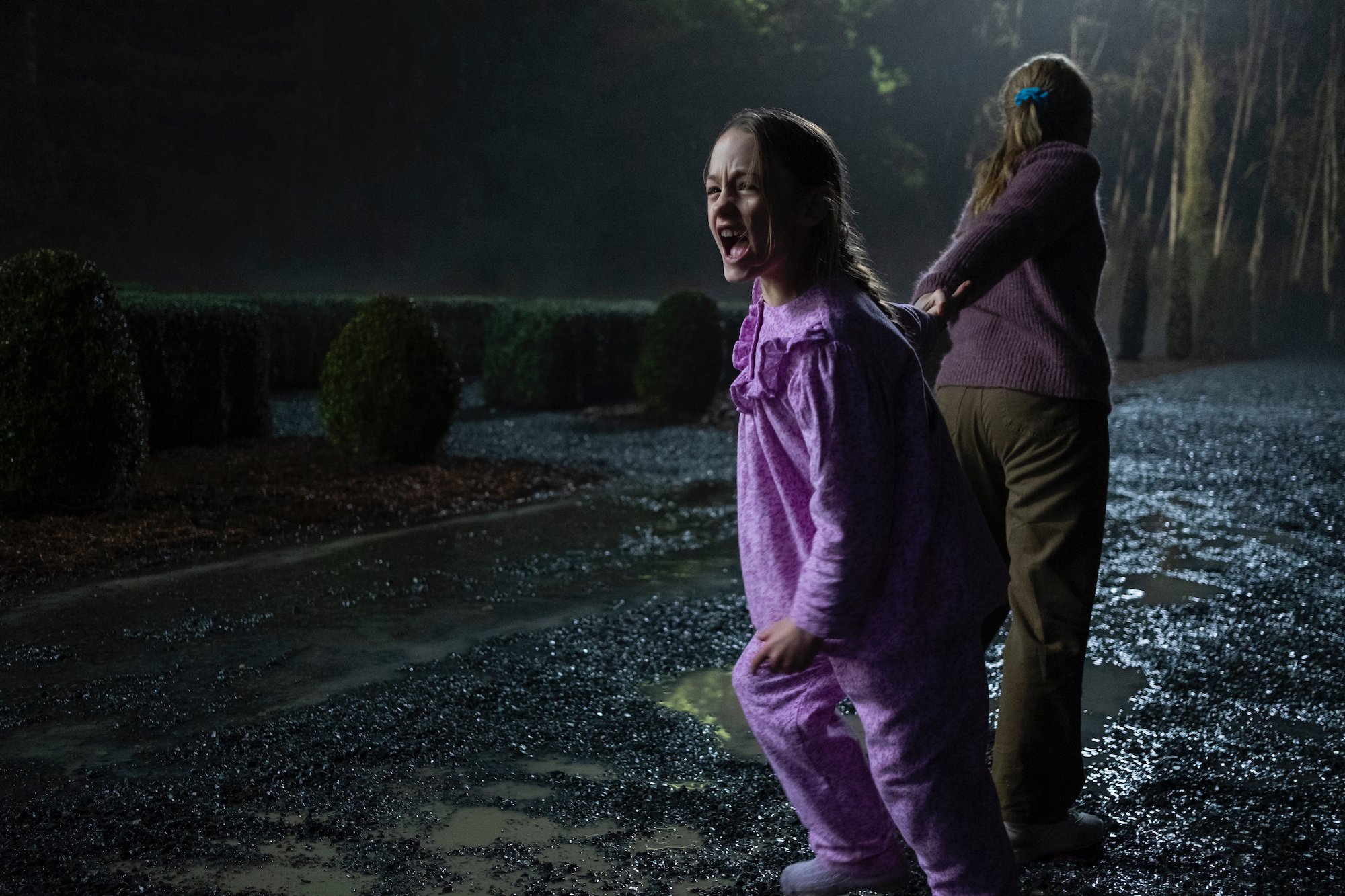 Without giving anything away, The Haunting of Bly Manor is another (sort of) adaptation of Henry James' The Turn of the Screw. Victoria Pedretti plays the role of the au pair (or governess in the original story) who is in charge of two children. They're a bit odd because of a recent death in their family and their last au pair. Dani is also coming in with a bit of baggage. 
Basically, Bly Manor, the Wingrave kids' family summer house, fits the bill for creepy, countryside estate. There is a dark vibe all around and there are ghosts you can find hiding in the background, just like with The Haunting of Hill House. 
The cast is excellent, with Pedretti, Henry Thomas, Oliver Jackson-Cohen, and Kate Siegel returning, along with a nice surprise guest. New cast members include T'Nia Miller, Rahul Kohli, Amelia Eve, and Tahirah Sharif. The season is fulfilling enough for a regular or first-time The Haunting viewer. But for anyone who was a massive fan of The Haunting of Hill House, do not come in expecting anything similar. And that includes with the scares. 
There aren't as many jumpscares as there were in 'The Haunting of Hill House'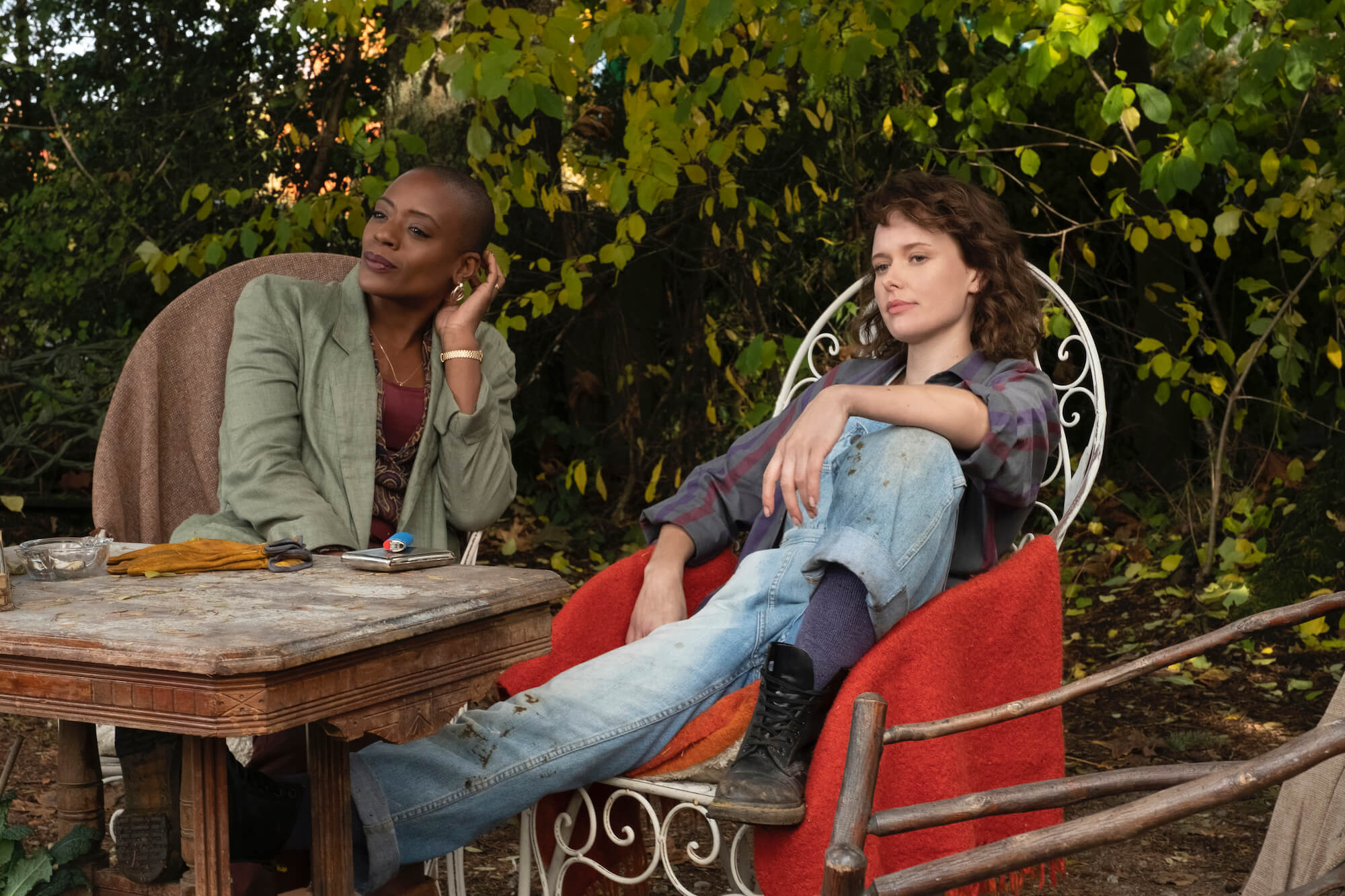 Starting off the bat, the second season isn't as scary as the first. There are ghosts, but that dark vibe is mostly thanks to the Gothic Romance nature of The Haunting of Bly Manor. Also, The Haunting of Hill House's ghosts were often very creepy-looking. Like the Bent-Neck Lady? Nightmarish. But The Haunting of Bly Manor doesn't really have that gruesome of ghosts, though there are a few that will give you chills. 
There also aren't as many jumpscares either. Like, in Season 1, a very-dead Olivia Crain jumps out of the ground and tries to pull Luke into Nell's grave. And there's the now-famous scene where Nell scares her sisters Theo and Shirley in the car. There really isn't anything like that, to that extent, in The Haunting of Bly Manor. Again, creepy? Yes, at times. Will it make you jump out of your seats? Probably not. At least not often. 
Again, it's mostly a Gothic Romance whereas Hill House was very much a ghostly horror story. But just like how The Haunting of Hill House dealt with trauma and familial pain, The Haunting of Bly Manor's bigger theme is about love and loss, grief and pain (again). 
'The Haunting of Bly Manor' is more about love and loss and less about the ghosts they live with
If you're unfamiliar with Gothic Romance in literature or media, it is a subgenre of Gothic Horror. It has the same dark, mysterious, and often supernatural elements of Gothic Horror, but deals more with the concept of love. And The Haunting of Bly Manor has that in spades. 
"What sets Bly Manor apart is that it's a love story. It's a gothic romance story," Flanagan said in a Netflix featurette that came out before the season did. "When you look at the word 'romance,' it conjures up images in your mind. Gothic romance means something very, very different. Seeped in mystery and doom, and incredible, passionate emotions that swarm into the darkness of human nature."
And Flanagan made a great case in that video for love stories and ghost stories essentially being the same thing. Or they can be. 
"If there's one thing I hope fans take away from this season of Bly Manor, I think it's that wonderful connection between a great love story and a great ghost story," he said. "The two are really the same thing. How each of us, when we fall in love, is kind of giving birth to a ghost. Something that's gonna follow us for the rest of our lives."
A lot of this is really based on your own level of horror that you can handle. But if you can deal with semi-creepy figures lurking around and a handful of jumpscares that you can sometimes predict, then you're good. Also, the payoff is fantastic; with it's writing and acting talent, The Haunting of Bly Manor is worth it.