'Canada's Drag Race': Who Is Stacey McKenzie?
RuPaul's Drag Race has revolutionized the world of drag over the past decade, elevating the art form to a level of mainstream recognition never seen before. The show has won Emmys and introduced nearly 200 talented drag performers to the world and giving them a platform so many queens aspire to have. Drag Race's most recent international iteration, Canada's Drag Race, is currently airing on Crave in Canada and streaming on WOWPresents Plus, is expanding the reach of the RuPaul universe to the Great White North.
Unlike its American and UK counterparts, Canada's Drag Race bucks the traditional host formula in favor of having three main judges juggle the role of a host. At the judging panel every week, a special guest (which so far this season have included the likes of Deborah Cox and Allie X) takes on the role of guest co-host. The three main judges—RPDR runner-up Brooke Lynn Hytes, actor Jeffrey Bowyer-Chapman, and model Stacey McKenzie—each bring something different and exciting to the table.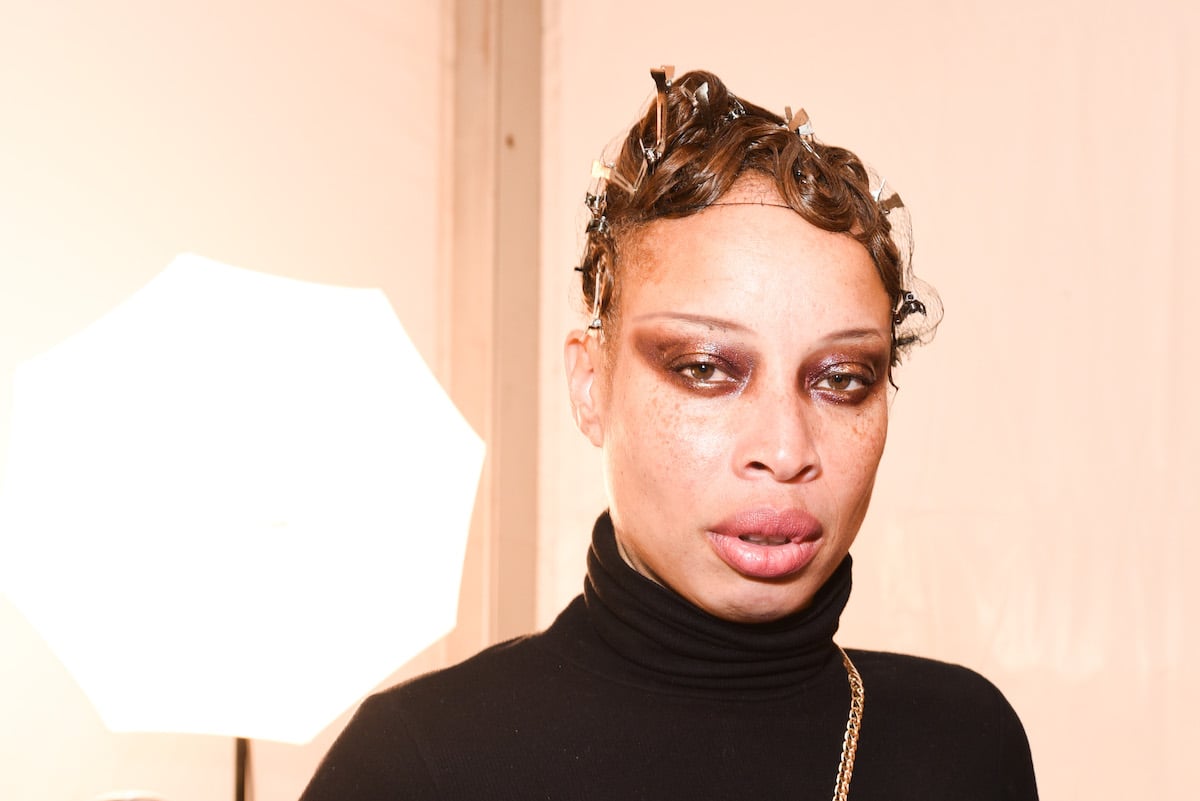 Who is Stacey McKenzie?
Canada's Drag Race is Stacey McKenzie's first experience with the Drag Race world, but it's far from her first time judging a reality show. She sat as a main judge on Canada's Next Top Model way back in 2006, and fans of America's Next Top Model will remember her as the tough-love runway and posing coach who often stopped by to help the girls improve their skills.
Who has Stacey McKenzie modeled for?
Originally from Kingston, Jamaica, Stacey McKenzie made a name for herself in the '90s and early '00s thanks to her unique looks and strong runway strut. She first gained international attention while working in Paris and modeling for top-tier designers such as Jean Paul Gaultier, Christian Lacroix, and Thierry Mugler.
From there, she began modeling around the world following her success in Paris. She worked in London, Italy, Austria, the United States, and Japan for designers including Alexander McQueen, Betsey Johnson, Tommy Hilfiger, Todd Oldham, and Michiko Koshino. She's appeared on the cover of many magazines including Harper's Bazaar, Interview, Essence, Le Monde, and Vibe. She's also appeared in editorials for Vogue many times, including the U.S., Japan, Korea, Spain, and Britain editions.
RELATED: Brooke Lynn Hytes Apologizes for Controversial 'Canada's Drag Race' Critique
What is Stacey McKenzie's role in 'Canada's Drag Race'?
Though each of Canada's Drag Race's three main judges share the same level of hierarchy in determining the queens' fates, they each have a different role in coaching the queens in the werkroom.
As a Drag Race runner-up and decorated pageant queen, Brooke Lynn Hytes gives the queens firsthand advice about how to survive the competition as someone who's been there on the other side of the judging table. Jeffrey Bowyer-Chapman helps queens come out of their shells and communicate who they are as they step into their star power.
In a first for Drag Race, Stacey McKenzie brought the queens to the main stage to help them improve their runway walk. McKenzie is known for her walk that's equal parts poised and powerful, and her approach to coaching the Canadian queens—just as was the case in her Top Model days—comes from a place of love and wanting to see her babies do better.