Candace Cameron Bure Says Secret to Her 24-Year Marriage to Husband Valeri Bure Is 'Great Sex'
Candace Cameron Bure and husband Valeri Bure have been married for nearly 25 years. The Hallmark Channel star revealed that "great sex" is one of the secrets to her long relationship with her ex-NHL player spouse, along with making time to go on dates.
Candace Cameron Bure and her husband Valeri Bure have been married for nearly 25 years, but the actor says she and her hockey player spouse still love to go on dates. Despite their busy lives, the Hallmark Channel star makes sure to spend plenty of one-on-one time with the father of her three kids — and that includes plenty of time in the bedroom. 
Candace Cameron Bure keeps her relationship with her husband 'fun and flirty'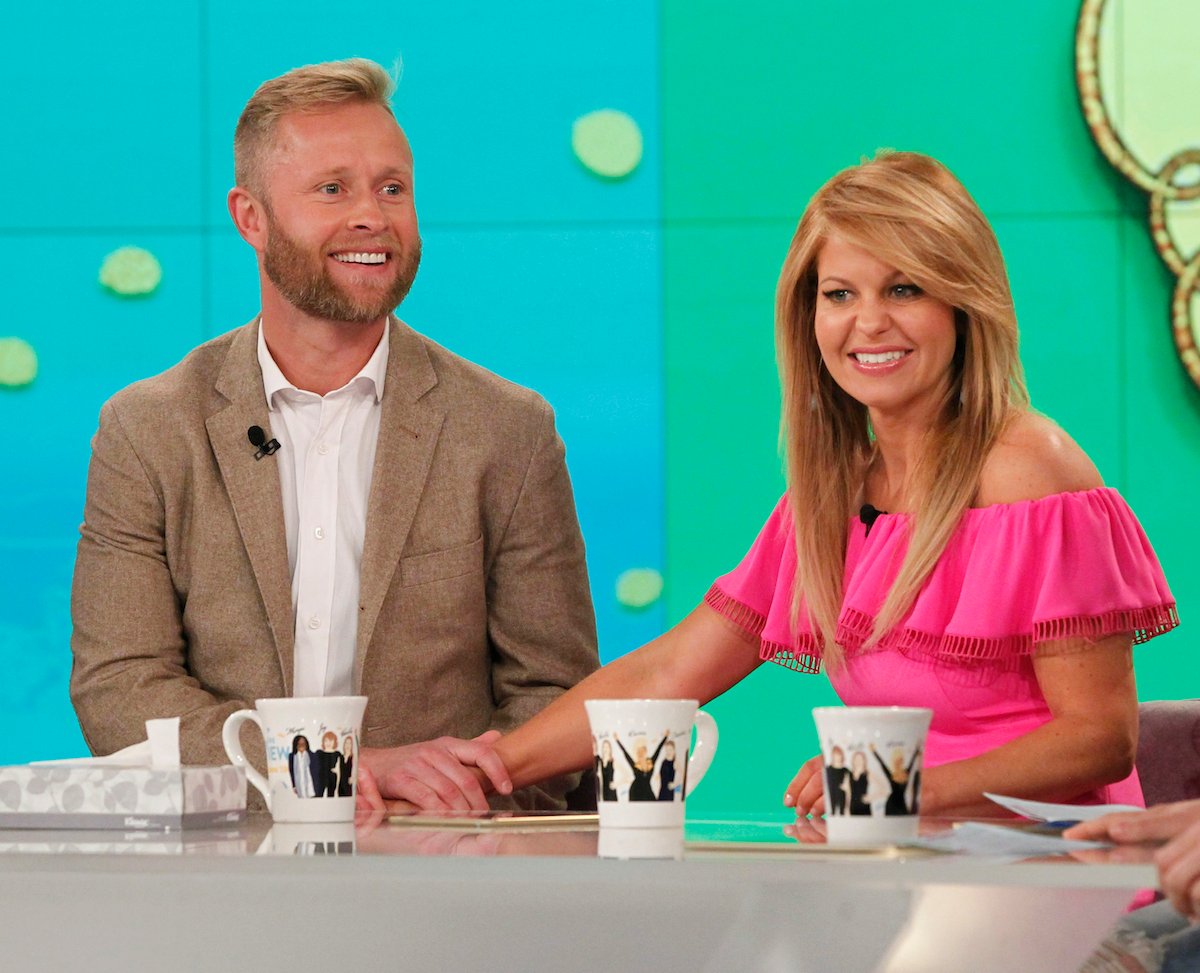 Cameron Bure said "I do" to her NHL pro sweetheart back in 1996, when she was 20 years old and he was 22. How have they managed to keep the spark alive in their relationship? In an interview with Closer Weekly published in December 2020, she said her secret was to keep things "fun and flirty." Having "great sex" doesn't hurt either. 
"Hey, it's been 24 years, so if you're still having good sex that is a plus!" the star of the Aurora Teagarden Mysteries said. "Keep learning things about your spouse."
The 'Fuller House' star advocates 'dating your spouse'
Candace and Valeri — who are parents to Natasha, 22; Lev, 22; and Maksim, 19 — also make sure that they're spending time with each other. 
"We always have dinner or something once a week by ourselves," she said. "Or we'll go for a walk and just talk. Those things are important. You can't let life get so busy that you don't spend intentional time with your spouse."
The actor admitted it's easy to "fall into patterns" in a relationship. But she said she and her husband — who she called her "forever Valentine" in a recent Instagram post — work to make sure their relationship doesn't get "monotonous." 
"I also think that you should keep dating your spouse," she said. 
Valeri Bure showed his appreciation for his wife in a controversial picture  
Recently, Cameron Bure gave her fans a candid look at her relationship with her husband when she shared a semi-scandalous photo to Instagram. In the image — which she posted in September 2020 — Valeri playfully grabs his wife's breast.
Many of Cameron Bure's social media followers got a kick out of the in the touchy-feely snap, but a few thought it was inappropriate.
"You should keep it spicy and keep it private," one wrote. 
"You could cause a fellow Christian to stumble who looks up to you," another commenter admonished the actor. 
But Cameron Bure saw no need to apologize for the image. 
"For all of the Christians that are questioning my post with my husband's hand on my boob — my husband of 24 years — thinking it was inappropriate, it makes me laugh because it's my husband," she said in an Instagram Story responding to her critics. "We have so much fun together. He can touch me anytime he wants, and I hope he does. That is what a healthy, good marriage and relationship is all about."
Check out Showbiz Cheat Sheet on Facebook!