Candace Cameron Bure's Recipe for Zesty Zoodle Salad Is Perfect for Summer
Summer is here, and rising temperatures mean that it's the perfect time to lighten up the menu. If you're searching for fresh and healthy dinner or lunch ideas, look no further than Candace Cameron Bure's zesty zoodle salad. The Fuller House star shared her recipe for the veggie noodle dish during a 2019 appearance on Hallmark Channel's Home & Family. 
Candace Cameron Bure's recipe calls for zucchini noodles instead of pasta
If you're cutting carbs, Bure's zoodle salad is the perfect alternative to a traditional summer pasta salad. She swaps regular noodles for a few cups of spiralized zucchini. While you can buy pre-cut zucchini noodles, you can also make your own with a spiralizer. 
"I crank them out myself," she explained. 
The noodles are cooked in a pan with some olive oil for several minutes, then topped with an array of other cooked veggies, including asparagus, sun-dried tomatoes, peas, and carrots, and then served with a dressing of fresh-squeezed lemon juice, salt, and pepper. For a little extra kick, you can top it with some sriracha. 
The 'Fuller House' star says this is her favorite summer salad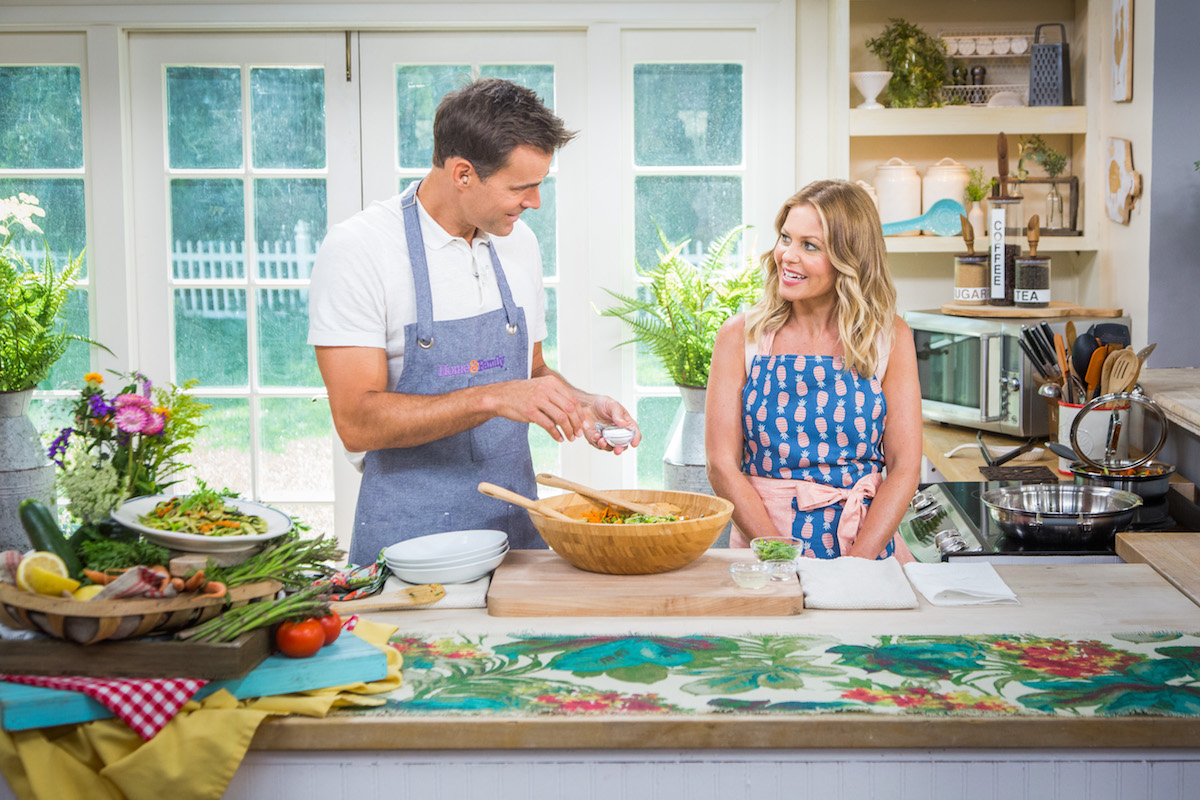 In Bure's opinion, the zoodle salad is a perfect warm-weather dish. 
"This has been my summer salad for the whole summer, so much so that I think my kids are getting tired of it," Bure told Home & Family co-host Cameron Mathison. 
One reason Bure loves the recipe? She grows a lot of her own vegetables, including zucchini, and this salad is the perfect way to use up her garden's bounty. 
"It's so light, it's so healthy, but I feel like because it's a warm dish also … it just feels hearty all at the same time," said the star of the upcoming Aurora Teagarden Mysteries Til Death Do Us Part, which airs June 13 on Hallmark Movies & Mysteries. 
Candace Cameron Bure shares her tip for avoiding mushy zoodles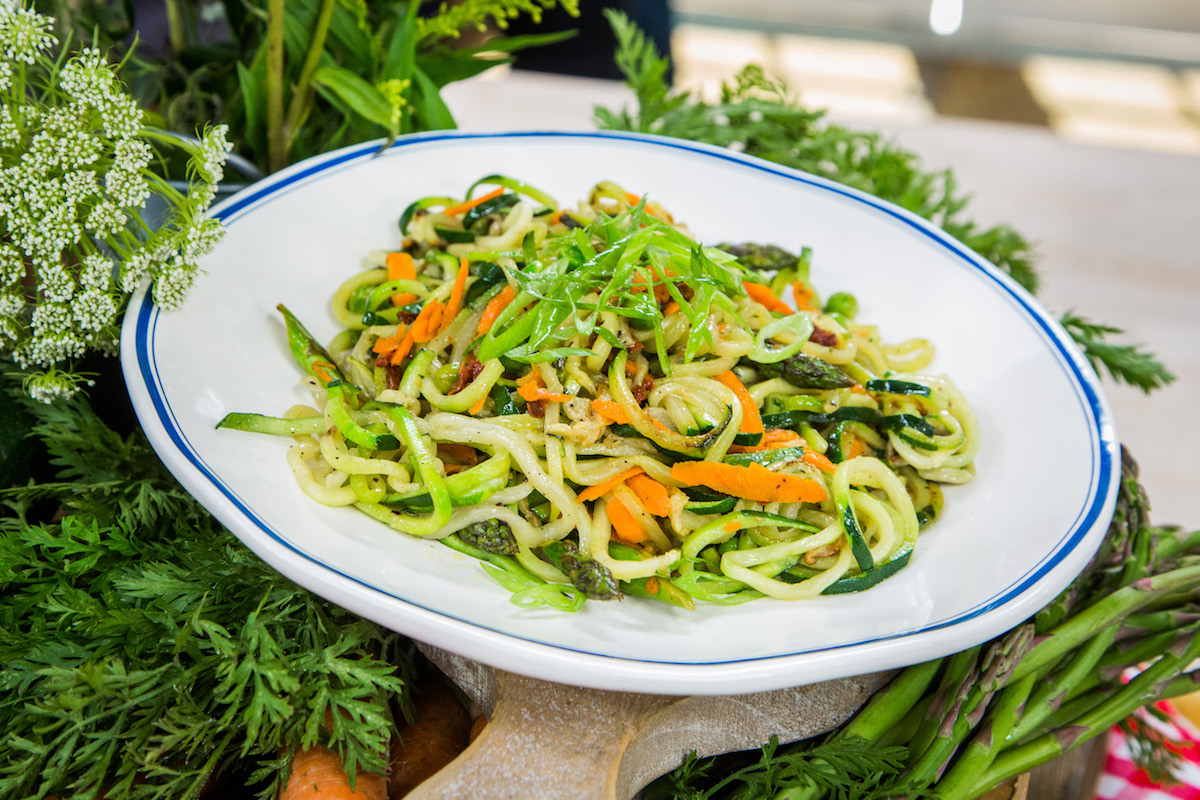 If you've made zoodles before, you may have run into the problem of mushy, unappetizing veggie noodles. It's an issue Mathison said he sometimes encountered when cooking. But Bure has a simple tips for avoiding overly soft, watery zoodles. 
"If you are making them fresh, just pat them dry," she said. "Just take a paper towel and soak up as much of the moisture as you can before you put them in a pan. And then you want to cook them on medium to high heat, so you're cooking them as quickly as possible so you're not steaming them."
Find the full recipe for Candace Cameron Bure's zesty zoodle salad at HallmarkChannel.com. Aurora Teagarden Mysteries Til Death Do Us Part airs Sunday, June 13 at 9 p.m. ET on Hallmark Movies & Mysteries. 
Check out Showbiz Cheat Sheet on Facebook!