Candace Cameron Bure Reenacts Iconic 'Titanic' Moment in Behind-the-Scenes Snap From Latest 'Aurora Teagarden' Movie
Candace Cameron Bure had her own Titanic moment on the set of her newest Hallmark movie. The actor reenacted an iconic pose from the 1997 James Cameron film while filming a scene from Aurora Teagarden Mysteries: Honeymoon, Honeymurder, which airs Sunday, August 22. 
Candace Cameron Bure shares her 'Titanic' moment on Instagram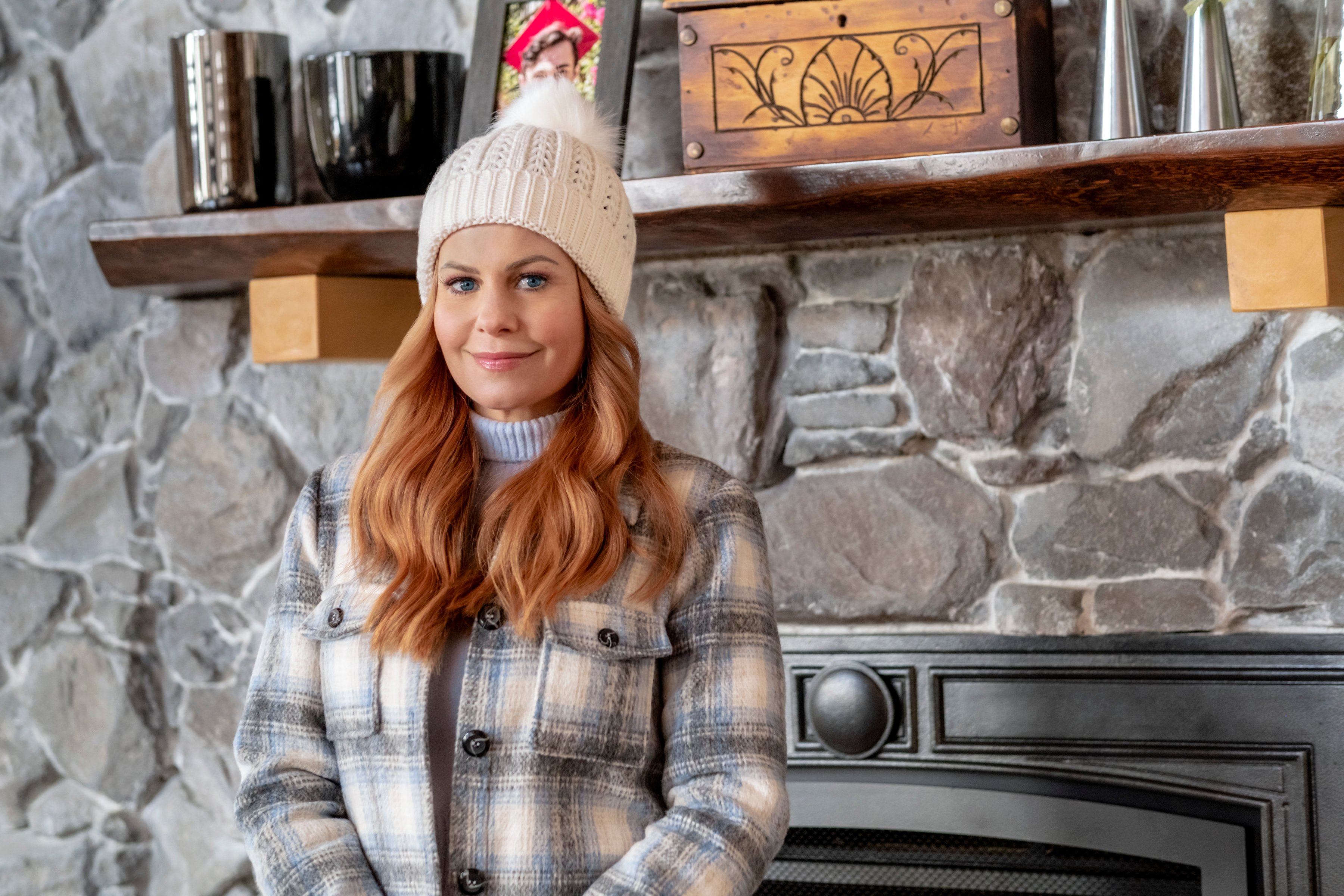 RELATED: Candace Cameron Bure Says Secret to Her 24-Year Marriage to Husband Valeri Bure Is 'Great Sex'
Cameron Bure took to Instagram on August 19 to share a behind-the-scenes photo from the Honeymoon, Honeymurder set. In the pic, she stands in a rowboat and strikes a post reminiscent of Kate Winslet's "I'm flying" moment from Titanic.   
"​​Something you won't see on screen, my impeccable Titanic reenactment," she captioned the post. 
The 'Full House' alum says now is an 'awkward' time to be promoting a movie 
Cameron Bure clearly had a good time working on her new movie. But she has said that it feels a bit strange to be promoting it right now with all that is going on in the world, including the crisis in Afghanistan and the ongoing coronavirus (COVID-19) pandemic. 
"I'm popping on in person because there's so much heaviness on my heart with what's going on in Afghanistan and Haiti, the vaccine — just all the division and hate — and I'm just praying, and my heart is heavy," the Fuller House alum said in a now-deleted video shared to her Instagram Story. "And at the same time, I have a job, and I have a movie coming out on Sunday, and I know this sounds like an awkward transition, but you're gonna see my feed all full of promotional stuff."
The actor went on to say that she hoped people didn't think she was being insensitive by talking up Honeymoon, Honeymurder or her other projects when there was "such heaviness in the world."
"So I just wanted to come on here and say it's just weird because we all have to work and do our job, and that's part of my job … I'm not unaware of how insensitive or awkward it may look at times to be talking about a movie or clothing."
Aurora discovers a body in a lack in 'Aurora Teagarden Mysteries: Honeymoon, Honeymurder' 
RELATED: Candace Cameron Bure Calls Filming Hallmark Movies 'Much Tougher Than 'Fuller House' or Any Other Series' — Here's Why
Viewers looking for a break from the bad news Cameron Bure referenced may want to tune in to the latest Aurora Teagarden movie. Aurora and Nick (Niall Matter) finally tied the knot in the last film in the long-running series. Now, the newly married couple is getting ready to jet off to Paris for their honeymoon. But when bad weather delays their flight, they decide to visit a lakeside cabin for a romantic pre-honeymoon getaway. 
Once at the cabin, Aurora spots a small boat near the shore while looking for a picnic spot. As she investigates, she discovers a body floating in the water. Aurora and Nick try to discover the truth behind the suspicious death. But it's clear that someone doesn't want them to find out what really happened — or who's responsible. They'll have to decipher all the clues to uncover the real culprit before the killer gets to them first. 
Aurora Teagarden Mysteries: Honeymoon, Honeymurder premieres Sunday, August 22 at 9 p.m. ET on Hallmark Movies & Mysteries. 
Check out Showbiz Cheat Sheet on Facebook!