Candace Cameron Bure Reveals Whether Being Hallmark's 'Christmas Queen' Has Ruined the Holiday for Her
Candace Cameron Bure is back at work. The former Full House star is filming her ninth Hallmark holiday film in British Columbia, she revealed in an August 25 Instagram post. But does the feel-good network's "Christmas Queen" ever get tired of all that tinsel and mistletoe? The 44-year-old actor shared that sometimes she's a bit burnt out on Christmas by the time December 25 rolls around. 
Does Candace Cameron Bure get tired of Christmas?
Cameron Bure is a pro when it comes to Hallmark holiday movies. She's starred in a Christmas flick for the channel every year since 2013. But one fan wondered if getting in the seasonal spirit in the summer made the actual holiday less exciting.
"Do [you] ever get tired of Christmas before it's actually Christmas?" the person asked on Instagram.
"Sometimes I get tired of it by time it's ACTUALLY Christmas because I celebrate so early which I LOVE!" Cameron Bure replied.
Another follower asked if the over-the-top Christmas decor that's often seen in Hallmark movies ruined "the real Christmas." 
"I keep my decorations minimal," the Aurora Teagarden Mysteries star replied.
She's said filming Hallmark movies is 'the hardest work I do'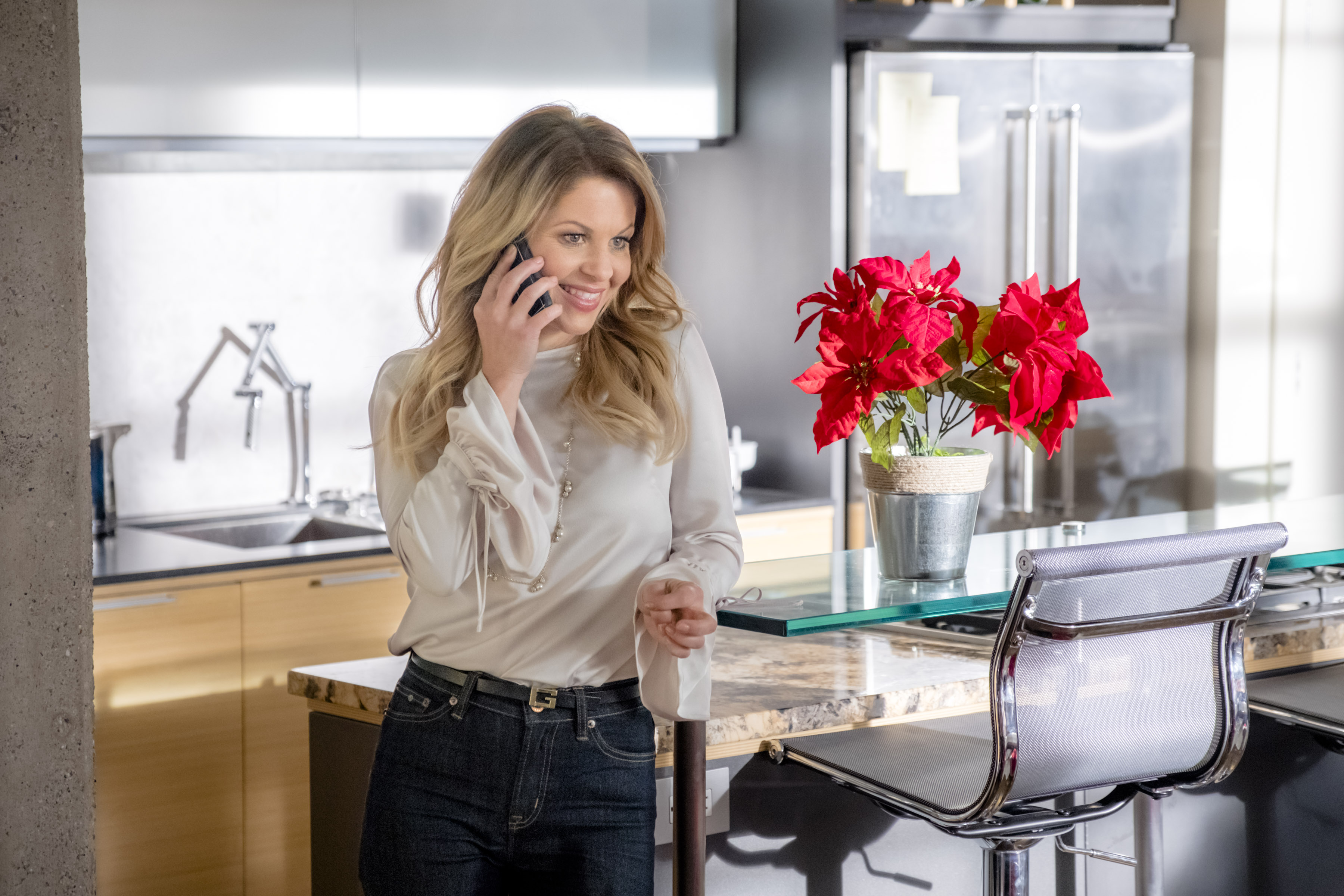 RELATED: Candace Cameron Bure Calls Filming Hallmark Movies 'Much Tougher Than 'Fuller House' or Any Other Series' — Here's Why
Cameron Bure is a Hallmark Channel regular, but she admits that working on the network's holiday productions isn't always easy.
"The reality of making them is a much tougher job than Fuller House or any other series, really," she told Good Housekeeping. "This is definitely some of the hardest work that I do because they're such a grind: long hours, quick turnaround, putting on your happy face every day, and going out there to make Christmas happen."
But she knows the dozens of movies Hallmark churns out every year bring a lot of joy to people.
"People know they can take away something from every movie that they watch," she said.
This year, she'll star in 'If I Only Had Christmas' 
This year, Cameron Bure will star in If I Only Had Christmas. It will air later in 2020 as part of Hallmark's annual 'Countdown to Christmas' event, which kicks off on October 23.
The film is one of 23 new holiday movies that will be broadcast on Hallmark Channel this year. Another 17 new films will premiere on Hallmark Movies & Mysteries. 
The full list of movies hasn't yet been announced, but other films in the works include A Christmas Tree Grows in Brooklyn with Rochelle Aytes and Mark Taylor, Christmas Waltz with Lacey Chabert, and Chateau Christmas with Merritt Patterson and Luke Macfarlane.
The Wonder Years alum Danica McKellar will be making another Hallmark movie this year as well. She confirmed the news in a comment on Cameron Bure's post after a fan told her the channel's Christmas movie list "would not be complete without you in one." 
"We are figuring out which one," McKellar replied. "Announcement soon!"